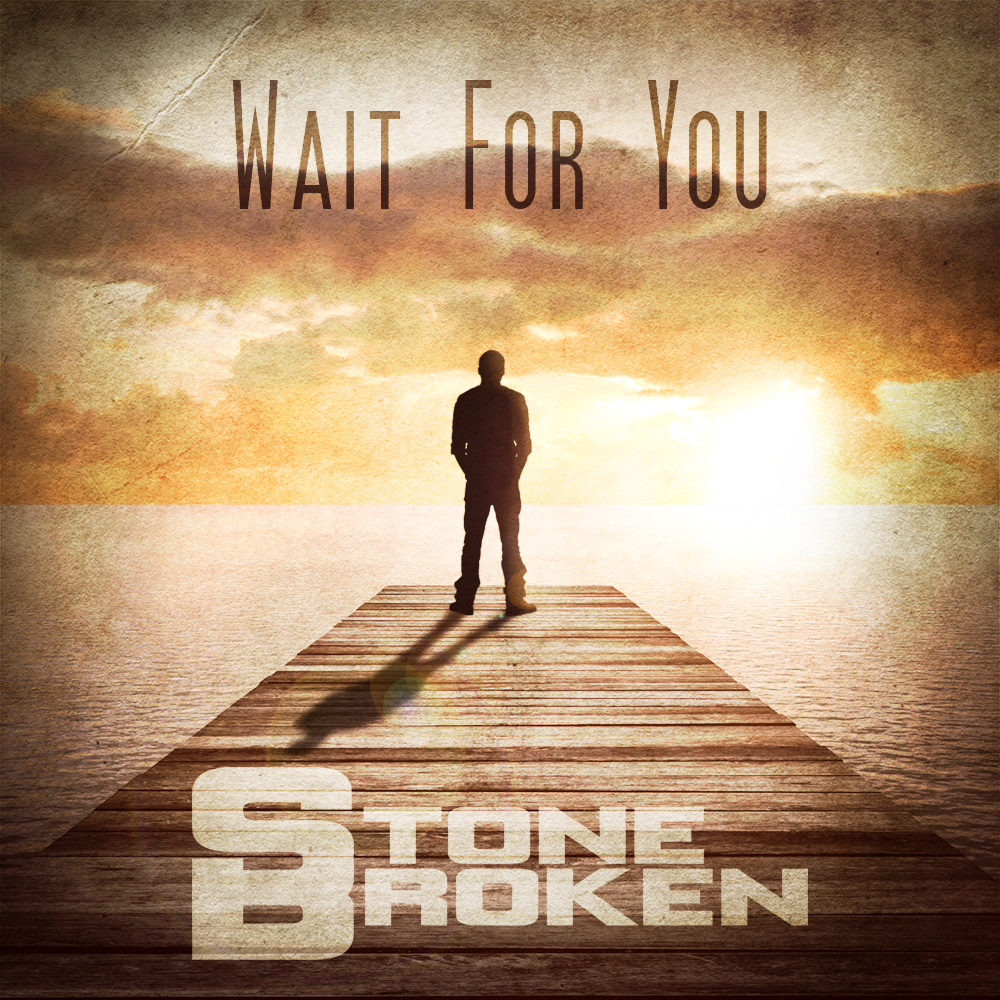 New Video from Stone Broken – Wait For You
29th September 2016
Breakthrough UK hard rock act, Stone Broken have released a new video for their 4th single from their acclaimed debut album, All In Time. WAIT FOR YOU is the power ballad for 2016 and has already achieved cult status in live shows, Spotify and on YouTube with over 100,000 plays.

Main man, Rich Moss said, "WAIT FOR YOU is such an emotional song for us and seems to have struck a chord with our fans too. We have recently been playing it acoustically at gigs and the audience just take over – singing it back to us word perfect. It just gives us goose-bumps and truly takes our breath away."
A new video is released to accompany the single. It features fan-submitted photos based around the song's lyrics of… "All the things I wanted to do, are so much better when I'm with you…"
Rich added, "It just seemed so natural to include fan photos, to show that powerful connection people can make through music. Its a beautiful thing."
WAIT FOR YOU will be available to download from all leading digital music stores.
 
STONE BROKEN are currently on an extensive UK headline tour…
September
Fri 30 – Fuel, Cardiff (+ Florence Black, The Attix and Black Water Chemistry)
October
Sat 01 – Parr Hall, Warrington (with FM & DARE)
Sat 01 – Free aftershow acoustic gig – Anima Jazz Bar, Warrington (FM gig ticket-holders only)
Weds 05 – The Musician, Leicester (+ Thirteen Stars and The Bad Flowers)
Sat 22 – Rockingham Festival, Trent Uni, Nottingham
Fri 28 – The Wheatsheaf, Oxford (+ Tequila Mockingbyrd, Dead Man's Whiskey and Guns of Anarchy)
November
Fri 11 – Cathouse, Glasgow
Sat 12 – The Slade Rooms, Wolverhampton (+ Trucker Diablo, Mason Hill and Stone Wicked)
Thur 24 – B2 @ The Brickmakers, Norwich (+ Idlewar and Florence Black)
Fri 25 – The Corporation, Sheffield (+ Idlewar and Florence Black)
Sat 26 – The Black Heart, Camden, London (+ Idlewar and Cairo Son)
Mon 28 – The Hope & Ruin, Brighton (+ Idlewar and Florence Black)
Tues 29 – The Cluny, Newcastle (+ Idlewar and Florence Black)
Weds 30 – Bannermans, Edinburgh (+ Idlewar and Florence Black)
December
Thur 01 – Rebellion Bar, Manchester (+ Idlewar and Florence Black)
Fri 02 – Planet Rockstock, Trecco Bay, South Wales
Sat 10 – The Rock'n'Roll Circus Xmas Charity Bash – The Dolls House, Abertillery
http://www.stonebroken.com
https://www.facebook.com/OfficialStoneBroken
www.twitter.com/stonebroken
www.youtube.com/officialstonebroken
How useful was this post?
Click on a thumb to rate it!
Average rating / 5. Vote count: