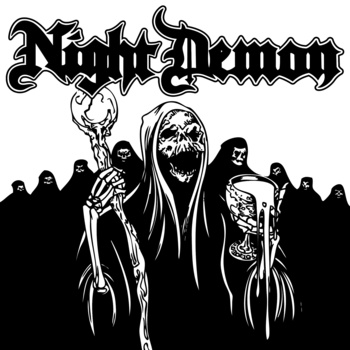 Night Demon – Night Demon
2nd October 2013
Next up is NIGHT DEMON's self titled EP, after a little digging around I found that this EP was originally self released in 2012. However they have been signed up by Shadow Kingdom Records and they are re-releasing the EP to the masses and to them I raise the horns and praise them highly for doing so. Shadow Kingdom Records have also remastered the original version and made it superior (so I have been told and can believe) to the original version. So what does this 14 minutes and 4 tracks offer up to the listener? Well this is metal played in a British style and is reminiscent of Iron Maiden, Angel Witch, Witchfnder General & Raven with a Mercyful Fate influence also added to the mix.
The songs are reminiscent of early JUDAS PRIEST riffing, the bass riffs and runs of the great Steve Harris (IRON MAIDEN) and the vocalist sounds a little like Kevin Heybourne (ANGEL WITCH)…with the lyrics inspired by BLACK SABBATH and MERCYFUL FATE, so what's not to like? Unlike other bands who try so hard to achieve the NWOBHM sound and fail, it seems to come naturally to the 3 Americans in NIGHT DEMON. This is a great EP and I cant wait until they release a full length album…
SCORE – 8.5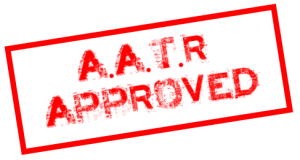 [box_dark]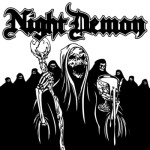 ALBUM INFO
Band: Night Demon
Album: Night Demon (EP)
Record Label: Shadow Kingdom Records
Release Date: Originally 2012/Re-Released 2013
Band Website: http://www.nightdemon.net/
Track List:
1. Night Demon
2. The Chalice
3. Ancient Evil
4. Ritual
TRACKS TO DOWNLOAD – Only 4, so all of them
[/box_dark]
How useful was this post?
Click on a thumb to rate it!
Average rating / 5. Vote count: