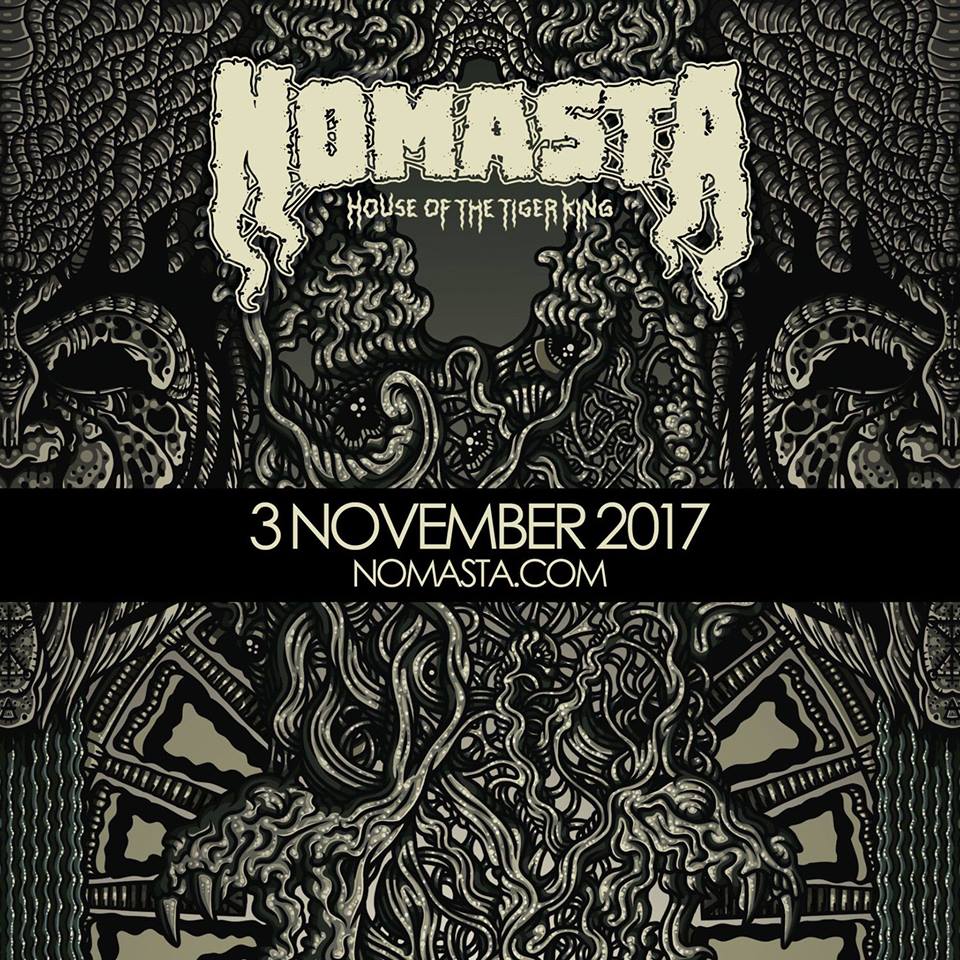 Nomasta- House of the Tiger King Review
28th October 2017

​Nomasta is about to drop their debut album House of the Tiger King. The press release told me that Nomasta would appeal to fans of Mastodon and High on Fire(I also detected a touch of Gojira), and being a devoted High on Fire fan-girl, and a fan of the Blood Mountain era of Mastodon, I was understandably stoked for this. The stokedness was not to last, however. Typically I am a fan of minor notes and thrashy guitars. I appreciate ugliness. House of the Tiger King, however, deeply suffers from a flattened dynamic range and very loose production quality. That isn't to say this was the worst thing I've ever heard, far from it. House of the Tiger King has all the elements of a really decent metal band behind it. I feel they could have benefited from a better producer, and some more seasoned musicians to give them some tips on tightening the skills they have.
There is definitely a diamond in the rough quality about House of the Tiger King.
The album opened decently enough with a nice, clear acoustic intro but it fell flat immediately when the second song hit. The Book Burners is extremely slack in its instrumental quality. This would be a theme that followed throughout the rest of the album, with moments of HELL YES followed by moments of…oh… especially when Nomasta's vocalist sang the clean choruses. His voice has a very clean, pure quality but he could benefit from some vocal lessons for sure.
I found myself irritated at how much I wanted to like this album and just couldn't get behind it. I fear Nomasta is going to become a low-rent High on Fire but they have the capacity to become a serious name in metal. There is too much complacency involved in House of the Tiger King. It is not enough to be able to play your instruments, a band needs to forge a distinct personality. I'm a metal-optimist however and think with the right team to back them, Nomasta has a lot of potential. There are a lot of excellent riffs that had me nodding my head YES. But there were a lot of low points too, namely with the clean vocal choruses.  House of the Tiger King is too sheltered an album. Nomasta is not breaking any ground here. In any case, if you're a fan of High on Fire, check them out.
Score 6/10 (just like their dynamic range which is also a 6)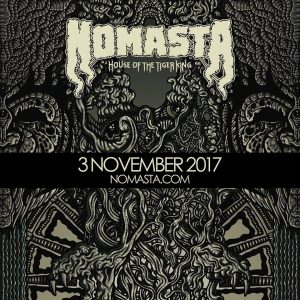 Tracklist:
1. Death Rattles
2. The Book Burners
3. Sir Impaler
4. Alchemetic
5. House of the Tiger King
6. The Trail Has Got the Best of Us
7. Hard as a Coffin Nail
8. Dawnbreaker
Album drops November 3rd 2017