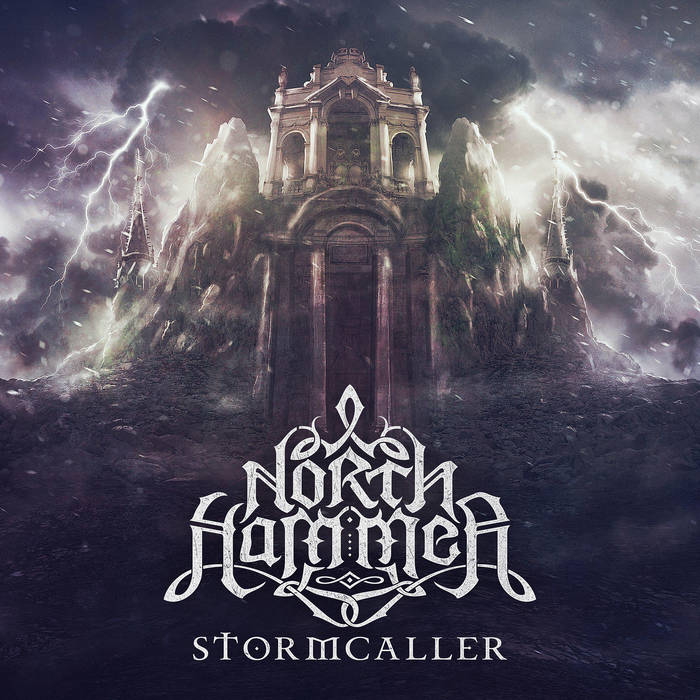 NORTH HAMMER – Stormcaller
6th March 2018
NORTH HAMMER are set to unleash their folk entwined Viking Metal debut album 'Stormcaller' upon the masses on 16th March. NORTH HAMMER is the battle cry of Edmonton, Canada, native Andrew James who is also involved with the bands EYE OF HORUS and SHOTGUNNER. Andrew wrote and recorded the vocals, guitar, bass; while the drums were handled by Doug Helcaraxë Nunez and drew a vast influence from QUORTHON.
The album kicks off with 'Avatar' which sets the tone for the rest of the album…a fast paced galloping track that has catchy folky guitar riffs to make you sit up and take note. Not just intent with being a clone of the bands that have influenced NORTH HAMMER and paying homage to them (WINTERSUN, ENSIFERNUM, AMON AMARTH and so forth). NORTH HAMMER have added their own twist to the tales, maybe that be the way the keys enthrall the listener and the embracing riff pulls the listener in on the track 'Written in the Stars'. Or could the battle rousing gallops of 'Tip of the Spear' get you ready for war? It could be the majestic drumming on the track 'Magic Mead', although a nod of appreciation has to go to Doug Helcaraxë Nunez for the creative, relentless, driving force drumming he displays on this release. Although NORTH HAMMER do relent the bloody assault with the haunting instrumental track 'Black Forest Rain' is an interlude before the blast beats, infectious soaring riffs and the battle cries return to the battlefield with tales of glory, war and brotherhood. The album closes with 'Lion's Winter' which lulls the listener into a false sense of safety with the melodic soaring guitar riffs, before the crunching (soldiers footfalls) beat, roaring cries of battle and the intensity of the riffs gallop forth into the final crashing crescendo of war!
Before you can gather your senses the battle finishes and leaves you bloody, but grinning from ear to ear. NORTH HAMMER have released a blend of catchy folk, death and black metal which will appeal to fans of various extreme metal. The song writing and musicianship on 'Stormcaller' is unquestionable and this is a very promising start for NORTH HAMMER and one I hope they can build on for future releases?
SCORE – 7.5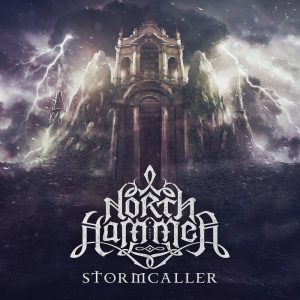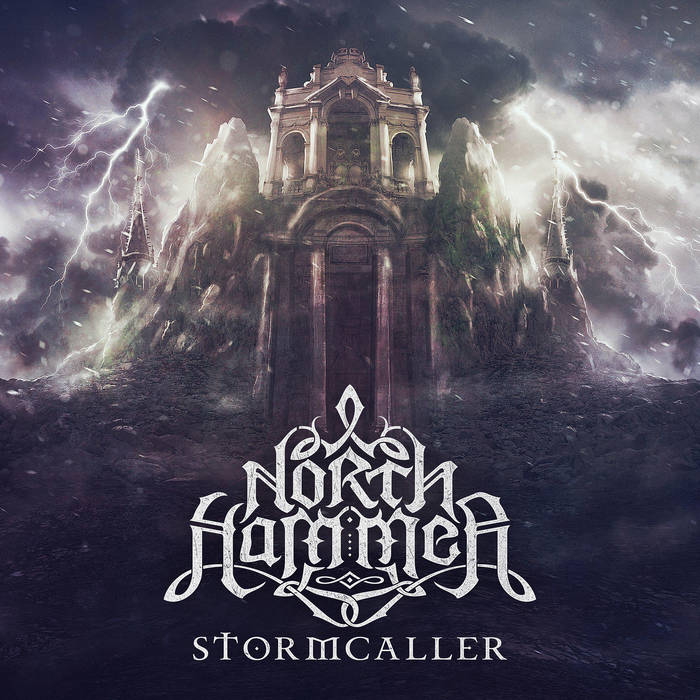 Track Listing
1. Avatar
2. Wanderer
3. Written in the Stars
4. Magic Mead
5. Tip of the Spear
6. A Soldier's Song
7. Black Forest Rain
8. Spellbinder
9. North Hammer
10. Lion's Winter
Release Date: 16th March
Label: Self Released
To purchase 'Stormcaller' please click here