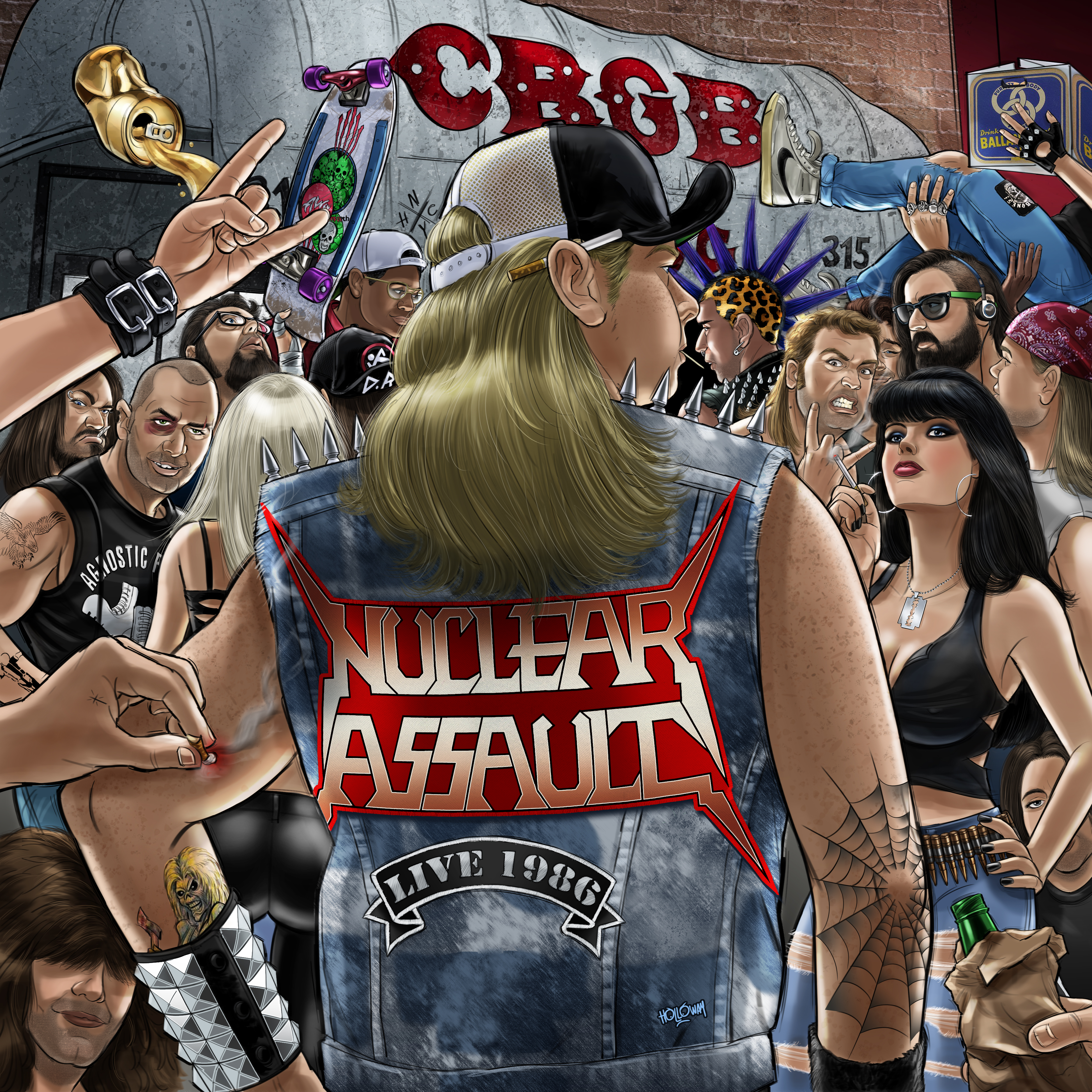 Nuclear Assault – Live At CBGB's
28th June 2014
Nuclear Assault appeared on the New York thrash scene back in the mid to late 1980's, playing blistering live sets of hardcore influenced thrash metal, and releasing a number of classic albums (including 1986's Game Over, 1988's Survive and 1989's Handle With Care).  The band's last studio album was 2005's Third World Genocide, but a new album, tentatively titled The Final Assault, is slated for a 2015 release.
In the meantime, Dry Heave Records are releasing Live At CBGB's – a limited edition picture disc of one of Nuclear Assault's 1986 appearances at the classic punk / metal live music venue.  These 10 tracks were recorded off the sound desk at CBGB's onto tape and stored by drummer Glenn Evans.  He recently unearthed the recording from his personal archive and has personally mixed and mastered the recordings at his home studio.
This recording pre-dates the release of their debut album Game Over and 8 of the tracks would later be released on that album ('Radiation Sickness', 'Nuclear War', 'Hang The Pope', and 'Lesbians') and on The Plague EP ('Nightmares' and 'Cross Of Iron') and the Brain Death EP ('Final Flight' and 'Demolition').  The other tracks ('Meteors' and 'Satan's Call') have never been previously released.
The production on this is pretty damn good for a live recording from almost 30 years ago (!).  It's raw enough that you get a great feel for what it must've been like to be there among the sweaty crowd surfing masses, but polished enough that everything sounds reasonably clear and distinct.
It's great to hear a band in their infancy playing such an aggressive set.  I really hope these guys tour their new album next year, as listening to this has given me a real taste of how awesome they are live!
If you're a fan of Nuclear Assault, old school thrash, or of live albums, then this is definitely worth checking out !!
Score: 9 out of 10
Tracklist
01.  Nightmares
02.  Radiation Sickness
03.  Meteors
04.  Final Flight
05.  Cross Of Iron
06.  Nuclear War
07.  Satan's Call
08.  Demolition
09.  Hang The Pope
10.  Lesbians
Nuclear Assault (1986 Line Up) were:
John Connelly – Vocals/Guitar
Anthony Bramante – Guitar
Danny Lilker – Bass Guitar
Glenn Evans – Drums
Record Label
Dry Heave Records
Release Date
11th August 2014
Links
http://dryheaverecords.limitedrun.com/products/529587-nuclear-assault-live-at-cbgbs-picture-disc-lp
https://www.facebook.com/NuclearAssaultOfficial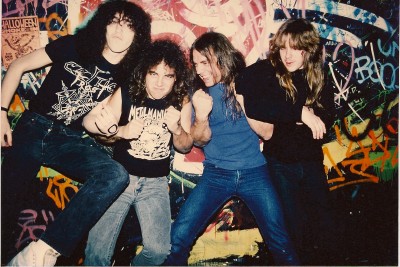 How useful was this post?
Click on a thumb to rate it!
Average rating / 5. Vote count: