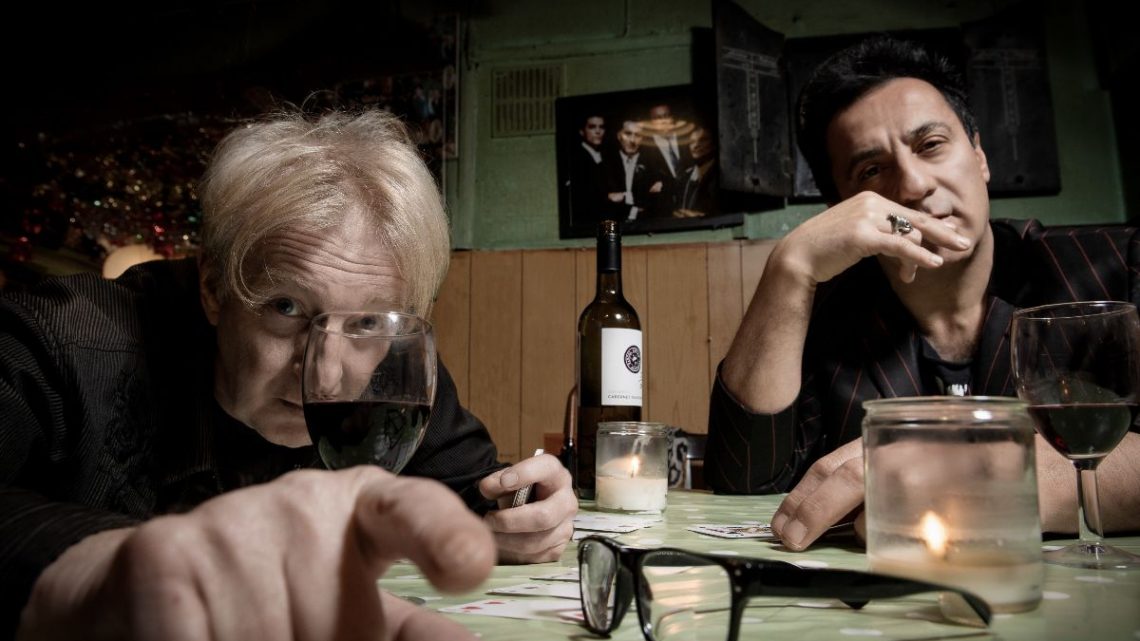 One Thousand Motels: Rat Scabies & Chris Constantinou mutate with Sean Wheeler on 'Get In Where You Fit In'
4th February 2021
Recorded between London, Memphis and Palm Springs, is the second album from One Thousand Motels and is released 30 April 2021 on Universal Music. One Thousand Motels is the band that developed from the core of The Mutants, and sees drum legend Rat Scabies (The Damned) and bassist / multi-instrumentalist Chris Constantinou (Adam & The Ants, Sinead O'Connor) rope in vocalist Sean Wheeler (Josh Homme /Lemmy Kilmister / Robby Krieger) for the ride. As Vive le Rock said, the band provide, "Upbeat rock songs with a twist in the lyrical tail".
 
This is the follow up to the band's debut '2% Out Of Sync' – produced by Chris Constantinou, Rat Scabies and Nicholas De Carlo – and 'Get In Where You Fit In' was produced by Nicholas De Carlo, Chris Constantinou. The album is a Carl Peel production, with Memphis production by  Shilah Morrow. The record is blessed with cinematic atmosphere, a casual wisdom and loosely worn virtuosity that conjures images of deserts, brimstone preachers, bodies in the dust and a sense of history and all its dark lessons. This is music from the open road: not the straight and narrow one. The band were described as, "A match seemingly made in rock 'n' roll heaven (or a punky purgatory… don't expect these two artists to tread old ground [Midlands Rocks].
 
Like the best gumbo, the magic is in the combination – potent ingredients blending for a common good to deliver an intense brew. Rock n Roll, Soul, Gospel and Pop all fight for elbow room at this banquet for the senses.  Music with the flavour and kick of 'Get In Where You Fit In' becomes possible when London's finest cross paths with the likes of the righteous, rasping Wheeler, a lifelong resident of California's Coachella Valley Low Desert, and an insanely talented cast of supporting musicians.

Swelling the ranks of One Thousand Motels on this record, and hailing from the US, are guitarist Hal Lindes (Dire Straits), Marc Franklin and Arthur Edmaiston from the legendary Memphis Horns (Aretha Franklin / Isaac Hayes / Snoop Dogg / Stevie Wonder) and The First Street Choir (God!).  The London contingent is made up of percussionist Preston Heyman (Kate Bush / Massive Attack / Terence Trent D'Arby), on harmonica Steve 'West' Weston (Roger Daltrey /  Wilko Johnson), The Specials' Horns [The Specials] and pianist Diz Watson (Dr. John).  
'Get In Where You Fit In' offers 15 tracks of the highest quality, crafted by outstanding musicians. With songs of sacrifice, struggle, destruction, redemption, devotion and hedonism, it needs no invitation to kick the door in and make itself right at home.  Whilst the band have an abundance of experience, talent and stories from the never-ending road [hence the name], this is a record characterised by cooperation not competition; working altogether they shine brighter. It's time to check in – and check out – One Thousand Motels.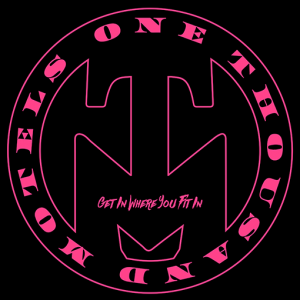 TRACKLISTING
When The Rabbit's Got The Gun / Dark Harvest / Brand New Headline / Reel Me In / God Is Good / Spirit Flies Free / Sing A Long / Somewhere Else / Zion / Tell Me / Let Me Know / Blood Makes The Grass Grow Green / Temptation / Count On Me / Never Forget