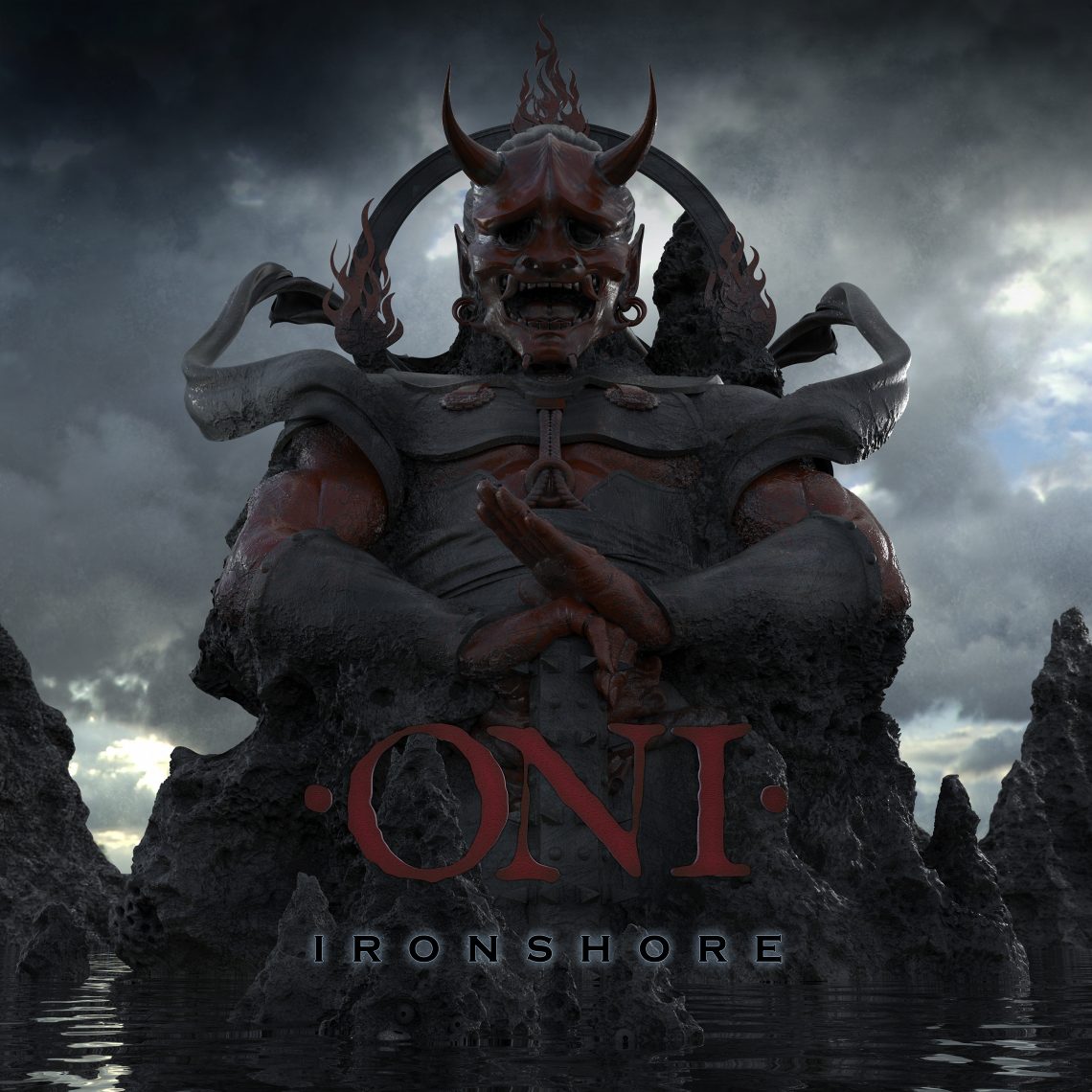 Oni – Ironshore Album Review
8th November 2016
0
By
Fraser
Progressive metal is a difficult subgenre to get right. There is a fine line between writing brilliant songs and being self-indulgent. While it's all very well and good to show how technically proficient a musician you are, simple but passionate music wins over music that is packed with technicality and devoid of feeling. For the most part, Canada's newest progressive metal offering, Oni, fall on the right side of that line with their debut full-length, Ironshore.
The first few tracks of Ironshore gave it an incredibly promising start. Album opener, Barn Burner was actually pretty damn heavy – at times it clearly had a pretty strong death metal influence, and felt reminiscent of Black Crown Initiate. With a really catchy chorus and some of the whole album's heaviest moments, Barn Burner is probably Ironshore's strongest track. The first single Oni released, Eternal Recurrence follows, and continues from the strong start of Barn Burner. The band opt for a more melody-drive approach here, though they are still clearly channelling a hint of melodeath, and this track is probably just as strong as Barn Burner. Ironshore finishes just as strongly as it started with the brilliant Coast To Coast.
Things start to go a bit downhill with The Science. Coming in at a whopping 11:15, I can see what Oni were trying to go for with this track. Unfortunately, The Science was just exhausting to listen to. From The Science onwards, Ironshore lacks focus. Either devoting far too much time to the chug-orientated guitar work of the vilified "-core" genres, or going over the top with their proggy tendencies, you're left wondering what happened to the band that delivered such a strong start to the album.
Perhaps I'm being overly critical. For the most part, Ironshore was enjoyable – if unremarkable. There is a huge amount of promise here – when the guitar work is good, it's brilliant, and frontman Jake Oni's voice is stunning. His cleans soar with the best of them, and his growls are as brutal as any death metal band. The vision is there, and with a bit more focus, Oni could be fantastic. 
Though it is far from perfect, Ironshore certainly has it's moments of excellence. However, the lack of a serious middle-ground from mindless chugging and overly proggy passages does damage the album. If Oni focused a little less on the prog, and a little more on some devastating riffs and attention-grabbing hooks, they would be onto a winning formula. That said, fans of progressive metal of any sort will enjoy more than a few moments of seriously talented songwriting and musicianship throughout Ironshore.
Score: 7.5 out of 10
Ironshore Information
Track List:
1. Barn Burner
2. Eternal Recurrence
3. The Only Cure
4. The Science
5. Spawn and Feed
6. Chasing Ecstasy
7. Kanvas
8. Thrive
9. Coast To Coast
Record Label:
Metal Blade Records
Release Date:
25th of November 2016
For fans of…
The Black Crown Initiate, Born of Osiris, Gojira
Preorder Ironshore here!
How useful was this post?
Click on a thumb to rate it!
Average rating 0 / 5. Vote count: 0
No votes so far! Be the first to rate this post.
Related
About the author
This bearded wildman from North of the wall survives the harsh ever-present winter of Scotland on a healthy diet of thrash, death metal and beer.