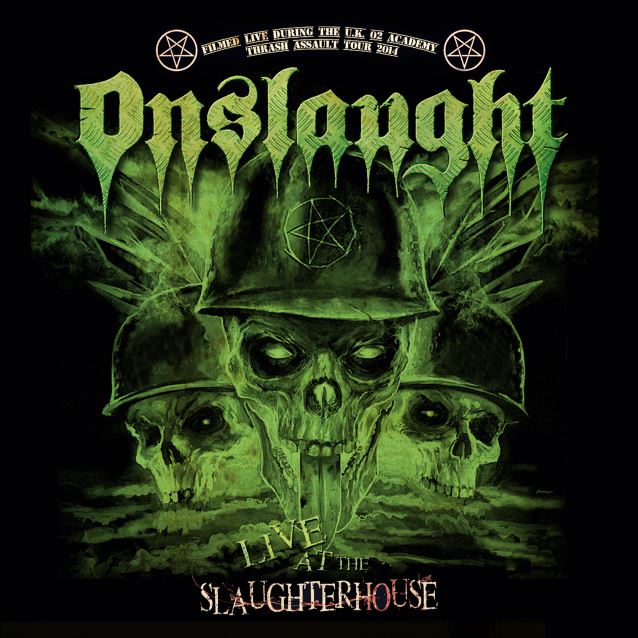 Onslaught – Live at the Slaughterhouse DVD/CD
5th April 2016
0
By
Joe Denby
This package captures Onslaughts' live set at their London date on their 2014 tour. I was at this particular show so I knew this was going to be good, the band were on fire the setlist was perfect in terms of covering their material to date, 2007's live Polish assault concentrates on earlier material while on this they lean more towards material from their three post reunion albums while going more old school at the end. One particular treat for long term fans is them Playing "In search of Sanity". The first time Sy has sung the song live since 1988! The two live DVD's perfectly complementing each other in that respect.
I've got to say while the DVD looks awesome but the sound is a little too polished, now all live albums are spruced up in the studio I've no problem with that and ones that aren't always sound like shit but on this you don't hear the crowd at all and during watching the first couple of tracks I actually started to wonder if they just used studio tracks, It felt like I was watching a music video. With that being said once you get settled it's still a cool watch and the interview is also well worth the watch.
The CD on the other hand is awesome, I may look stupid here and it might be the same audio track used but the CD sounds much more live and raw, it feels like a live album should.
All in all the DVD is a little too perfect but that aside this is still a worth well purchase for die-hards and newcomers alike and is a great documentation of one of the UK's most important bands and I don't just mean Thrash!

DVD/CD track listing:
01. The Sound Of Violence
02. Killing Peace
03. Chaos Is King
04. Let There Be Death
05. Children Of The Sand
06. Rest In Pieces
07. 66 Fucking 6
08. Destroyer Of Worlds
09. In Search Of Sanity
10. Fight With The Beast
11. Metal Forces
12. Onslaught (Power From Hell)
13. Thermonuclear Devastation
DVD bonus
* 20-minute documentary.
* "66 Fucking 6" music video
* Teaser
Score 8/10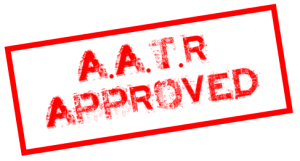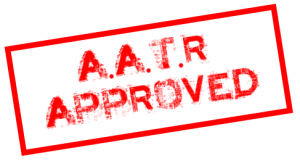 How useful was this post?
Click on a thumb to rate it!
Average rating 0 / 5. Vote count: 0
No votes so far! Be the first to rate this post.
Related
About the author
Covering Rock and Metal from every end of the spectrum and all in between. AC/DC to Akercocke from Zyklon to Zeppelin Remember Your record collection is NEVER complete!