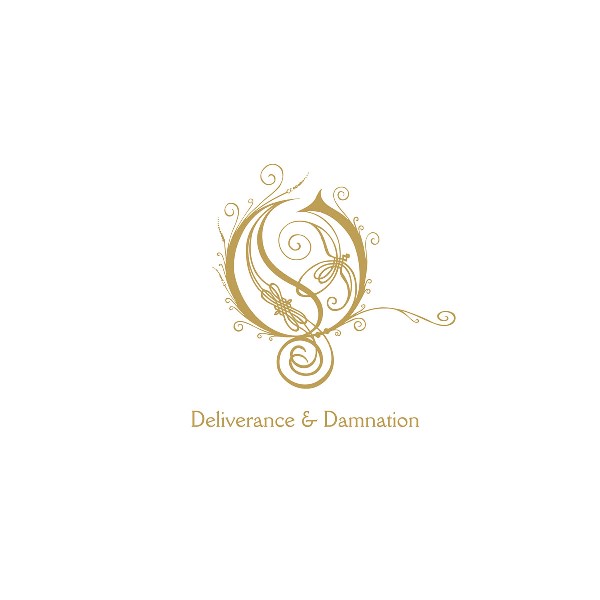 Opeth – Deliverance & Damnation – Double Album Reissue
29th October 2015
0
By
Fraser
A band that needs no introduction, Opeth are universally respected and enjoyed by the metal community as a whole, their talents taking their music from melancholic and soaring melodies to crushing and devastating brutality. Much more than another melodic death metal band, Opeth have consistently incorporated blues, jazz, prog, hard rock and classical influences into their own, unique brand of metal – and these influences coupled with the incredible song-writing of creative driving force and frontman Mikael Akerfeldt have put Opeth in a league of their own.
Originally written and recorded as a double album in the early 00's, the albums Deliverance (2002) and Damnnation (2003) were written to showcase the two sides of Opeth, the Dr Jekyll and Mr Hyde, the brutality and the melancholy, the heavy and the melodic. Finally, over a decade after both albums were initially unleashed to the masses they are being rereleased in a double album as originally intended, Deliverance & Damnation – the reissue comes out on the 30th of October, to coincide with Opeth's 25th anniversary.
Deliverance is not an album for those who prefer short, quick songs – coming in at just over an hour long, with only six tracks, it is a quite the journey. Opening with Wreath, Deliverance begins quickly, pulling no punches and diving straight into some excellent death metal. Akerfeldt's vocals are as guttural as they come and both work in perfect harmony with the heavier side of Opeth's riffing and in perfect contrast with the slightly more "melodeath" guitar work. Wreath also features two solos – the first extremely bluesy and slow, the second absolutely filled to the back teeth with shred. Apart from a very, very brief acoustic interlude in the closing minutes of Wreath, there is no respite to be had here, as the title track smashes in almost before the opening song finishes. Deliverance begins fast and hard, keeping the heavy riffing going until just after the minute mark where a beautiful, soft acoustic section begins, leading into some guitar work that is steeped in the blues. When the track swings back to the death metal side, there is some incredible double bass work coupled with some of the best guttural vocals and vocal lines we'll see in the whole album. Akerfeldt's clean vocals in Deliverance are beautiful, carrying a soaring melody, and the track is complete with two brief, but excellent solos
A Fair Judgement opens with some truly beautiful and haunting piano and guitar work, coupled with the soothing soft voice of Akerfeldt. One of the softer songs on the record, it does have another heavily blues influenced solo and in the closing few minutes it cranks up the death metal again – the final, crushingly heavy riff fades out setting up For Absent Friends nicely. For Absent Friends is a very short instrumental infused with heart wrenching melancholy. A truly beautiful piece of music, if this doesn't tug on your heartstrings you are pretty much made of stone. In perfect contrast to the melodic beauty of For Absent Friends, Master's Apprentices follows, which is doubtless the heaviest track on the record. Master's Apprentices opens with some groove-laden riffs, and once again truly iconic guttural vocals. The heavy riffing, blindingly fast double bass and brutal growls carry through to the half-way point, where a soothing and softly melodic middle section begins. A lovely little moment of respite before Opeth swing back into the heavy side in an extremely brutal and unexpected fashion. This second heavy portion of the song carries a fantastic solo and some incredibly Iron Maiden-esque lead work. All in all, Master's Apprentices is without doubt one of the best and strongest tracks in the whole double album. Closing track of the My Hyde section of Deliverance & Damnation is By The Pain I See In Others, which is another track that swings from heavy to melodic several times over. The highlights of this song are the nice and heavy opening, the again fantastic solos, and a very interesting, almost carnival sounding, interlude which definitely caught my attention.
So Deliverance ends, and we can take a moment to breathe again. That was an intense hour – a fun, headbang-filled, fantastic hour, but intense none the less! So now the heavy side of the double album is over, it's time to grab a box of tissues and get to the melodic part of Deliverance & Damnation.
Damnation as a whole is a much easier listen than Deliverance, and anyone who likes melodic music will love it – if there's one thing it's not lacking in, it's melody. Opening with Windowpane, we get a taste of what the rest of Damnation is like – soft, soothing, and heart-breaking. The music is incredibly calming, and Akerfeldt's vocals are as soft and smooth as silk. Windowpane also carries forward one of the best elements of its less-than-identical twin Deliverance, in the form of a pair of fantastically bluesy solos. In My Time Of Need again brings in the largely soothing music, but where the vocals before were silky smooth, here Akerfeldt's voice is absolutely drenched in misery and melancholy. A highly emotive track, definitely not one I'd recommend from this album for anyone in need of a pick me up. Death Whispered A Lullaby is one of the best tracks on the album, melodic without stepping into the tear-inducing sombre lands of In My Time Of Need, it also has a very catchy chorus (if you don't get "Oh, Sleep my child," stuck in your head for days after listening to this you are a stronger man than I) – in fact, the vocal lines are pretty catch throughout – and a very strong solo is the icing on this poetic cake.
As with Damnation as a whole, Closure has a very real focus on acoustic guitars, and some fantastic vocal lines. Several times through Closure, Opeth tease us by cranking up the tempo slightly, hinting that the heaviness of Deliverance is just around the corner but, alas, teasing is all we get. Jumping straight back to the misery drenched melodies we saw during In My Time Of Need, Hope Leaves and To Rid The Disease are the next songs to break our hearts on the album. Beautiful and haunting guitar work accompanies some of Akerfeldt's best vocal work on the double album throughout the two tracks. Some bluesy guitar licks and enchanting piano work can be seen scattered across the tracks, and while usually I'd be jumping with joy at such a thing, here it just further cements the sadness of these songs. Second to last track, Ending Credits, is a very enjoyable, blues filled fantastic piece of song writing that wouldn't be out of place on a Santana album, and closing song, Weakness, heaps the melody back on – this is definitely the most proggy part of the album.
Deliverance & Damnation is a true journey, not far under two hours long and with heaps of emotion, as fantastic as it is you will need a cup of tea and a bit of silence afterwards to fully digest what you have just listened to. When I first heard Deliverance, and Damnation, as two single albums, I always thought they had an incomplete feeling to them – what we have here in this double album is the feeling of completion they needed. Remastered and remixed, all the songs are also so much more enjoyable to listen to. Even if you have the separate albums, Deliverance & Damnation is definitely an essential buy for any Opeth fan.
9/10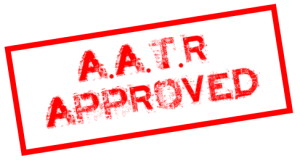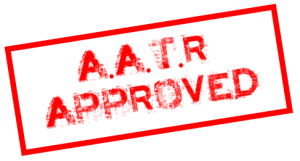 ALBUM INFO:
Track list: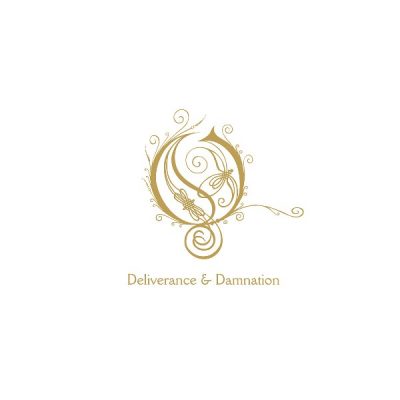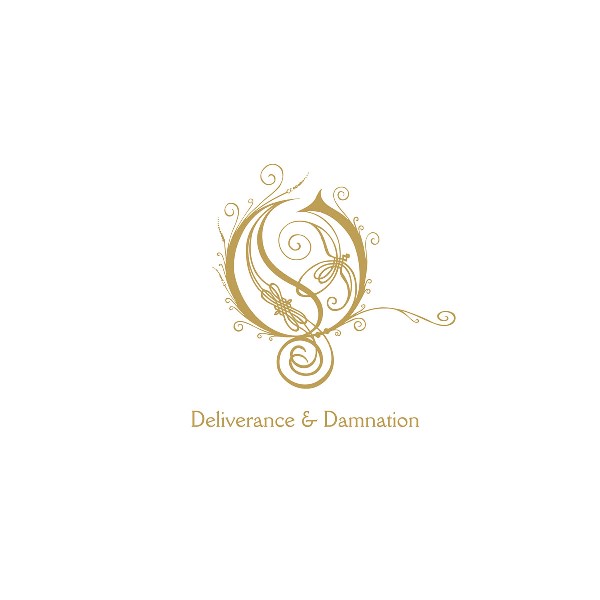 Deliverance:
1. Wreath
2. Deliverance
3. A Fair Judgement
4. For Absent Friends
5. Master's Apprentices
6. The Pain I See In Others
Damnation:
1. Windowpane
2. In My Time Of Need
3. Death Whispered A Lullaby
4. Closure
5. Hope Leaves
6. To Rid The Disease
7. Ending Credits
8. Weakness
Record Label:
Music For The Nations
Release Date:
30th October 2015
Opeth is…
Mikael Akerfeldt – Vocals & Guitar
Martin Mendex – Bass
Martin "Axe" Axenrot – Drums
Fredrik Akesson – Guitar
Joakim Svalberg – Keyboards
How useful was this post?
Click on a thumb to rate it!
Average rating 0 / 5. Vote count: 0
No votes so far! Be the first to rate this post.
Related
About the author
This bearded wildman from North of the wall survives the harsh ever-present winter of Scotland on a healthy diet of thrash, death metal and beer.