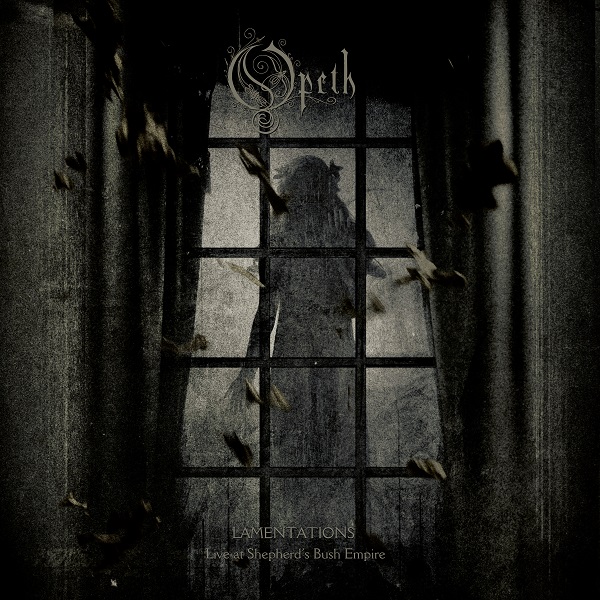 Opeth – Lamentations – Vinyl Review
23rd July 2016
On the 22nd July, for the 1st time EVER Opeth release Lamentations on triple vinyl. This live album was recorded back in 2003 at London Shepard's Bush Empire. The show was also recorded for DVD & was in fact Opeths first live DVD.

Direct from the soundboard, digitally enhanced, re-mastered & it sounds immense. This is Opeth at their best.
15 tracks spread over 3 pieces of wax & is a perfect addition to not only an Opeth fan but also an audiophile.
Some of you are going to be sat reading this thinking 'Lamentations was released as a limited edition double CD back in 2006. Why would I want it on vinyl?' The answer my friends is simple. This sounds way better than the CD version not just because it's on vinyl it because it's been mastered properly this time around.
To my ears the CD version didn't sound quite as good as the DVD. This, however, blows the 2 of them out of the water. My CD will be banished into the archives & retired whereas I shall be buying a 2nd copy of this as I can see myself wearing the 1st one out.
For the true trouser exploding moment follow these tips:-
1 – Set the vinyl going
2 – Play the DVD & marry up the visual to the vinyl
3 – When the 2 become 1 you may experience fireworks
4 – Once side 1 of the vinyl has finished & you managed to marry up the visual to the oral, it's time to lay back with a cigarette & marvel in what one just experienced.
The new artwork is a thing of beauty. Travis Smith who is Opeths longtime visual collaborator has done a spectacular job as usual.

Having celebrated their 25th anniversary as a band last year, alongside re-issuing Deliverance & Damnation, Opeth are returning to the live circuit in 2016. The band will be making appearances at an extensive series of European festivals, as well as returning for a headline performance at Wembley Arena on 19th November 2016. 
Order now – 
http://www.omerch.eu/shop/musicfornations/proddetail.php?prod=MFN_Opeth_LamentationsLP&cat=4183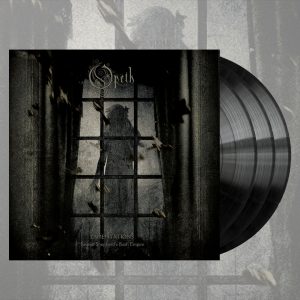 Track List:
1. Intro
2. Windowpane
3. In My Time of Need
4. Death Whispered a Lullaby
5. Closure
6. Hope Leaves
7. To Rid The Disease
8. Ending Credits
9. Harvest
10. Weakness
11. Master's Apprentices
12. The Drapery Falls
13. Deliverance
14. The Leper Affinity
15. A Fair Judgement
Score 9/10