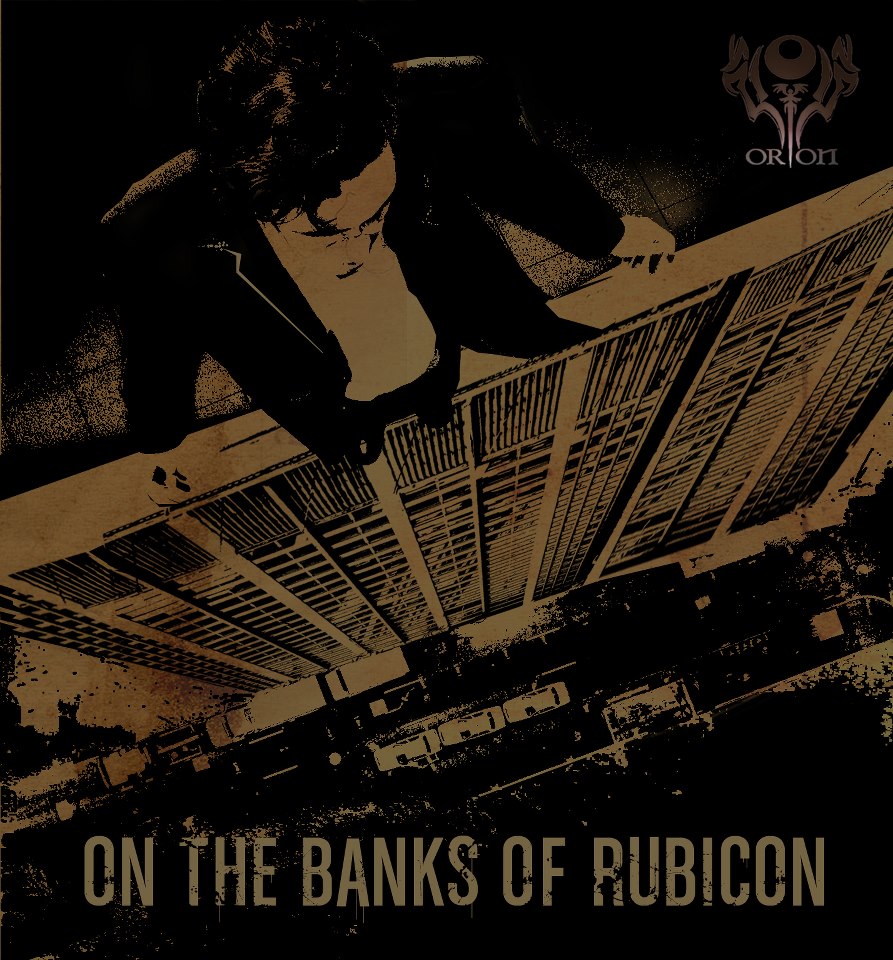 Orion – On the Banks of Rubicon
12th December 2013
I'm a huge fan of Mumbai's amazing horror metal band Albatross, so I was delighted when Transcending Obscurity India sent me a copy of the new Orion album for review – because the band features Vigneshkumar Venkatraman from Albatross on guitars/vocals.
I was also really impressed with the previous Transcending Obscurity India album I reviewed (Djinn and Miskatonic's album, Forever In The Realm) – so I had high hopes that this would be another quality release from this label that clearly cares about the quality of the albums it's putting out.
I'm pleased to say that I wasn't disappointed, because On the Banks of Rubicon is a progressive death metal album that perfectly combines all out brutality with beautiful and complex layers of prog-like melody.
Opening track, 'Oh Sweet Ebullition', starts out with a with an Opeth-like vibe before shifting things up a gear into a full-on old school death metal attack that is punishing and pulls no punches.  And then, 2 minutes into the track, the death metal vocals are replaced with clean ones… and for a short while the whole tracks takes on an eerie and haunting quality.  I get goosebumps every time I hear it.  Amazing.
'Devoured Existence' is a more straight forward death metal track, but it has some incredibly catchy riffs and impressive guitar work.  There are moments where the bass takes over, and others where the death metal vocals are replaced with black metal screams.  All of which makes for a varied and entertaining combination.
'Astral' is very Opeth-esq from start to finish, with some great riffs and changes in tempo, and vocals that switch from death metal growls to the haunting vocal style that appeared in 'Oh Sweet Ebullition'.  Despite the Opeth comparisons, the band add their own unique style and sound, and as a result the track has a fresh and original feel to it.
Final track, 'My Dying Prayer' is the least experimental track on the album, retaining an old school death metal sound throughout.  But, again, the riffs and guitar work mean this is far from dull or pedestrian.
On the Banks of Rubicon is an album of top quality progressive death metal that provides something new with each listen.  My only real complaint with this album is that it's too short – at just under 26 minutes in length it's really more of an EP than a full album.  I would love to hear a full length release from these guys because this is an impressive debut and this is a band that could really go places.
On the Banks of Rubicon is available now on Orion's Bandcamp page for the amazing price of only $4 – see link below.  Do yourself a favour and check it out!
Score: 8.5 out 10
[box_dark]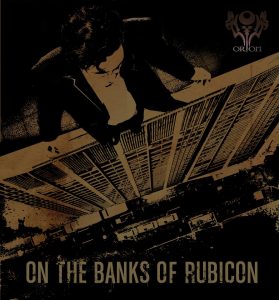 ALBUM INFO
Tracklist
1. Oh Sweet Ebullition
2. Devoured Existence
3. Astral
4. My Dying Prayer
Release Date
05 September 2013
Record Label
Transcending Obscurity India
Website
http://transcendingobscurityindia.bandcamp.com/album/on-the-banks-of-rubicon
[/box_dark]