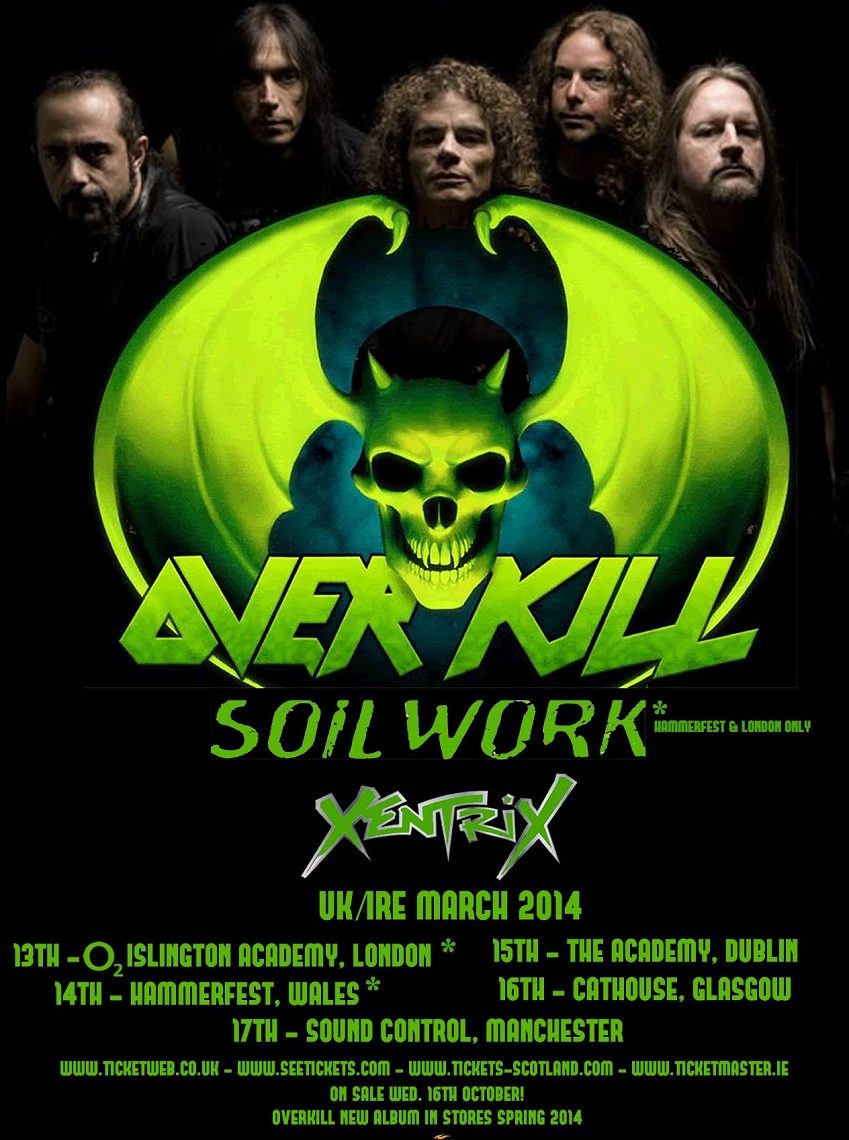 Overkill – live at Sound Control, Manchester
27th March 2014
Few things can be guaranteed in life, the sun will rise, David Cameron will shaft us all and Overkill will kick ass.
Having seen the band just over a year ago I knew what to expect and what they could deliver yet I will still blown away about how precise these guys can perform live. The venue itself is packed to the rafters and it's a mixed crowd, thrashers male and female and a healthy range of youngsters have come to see the veterans deliver tonight and deliver they do.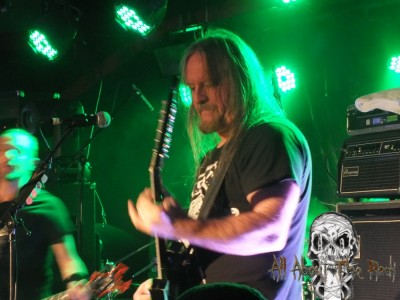 Opener "Come And Get It" sets the bar high as the band launch into their set, Blitz's vocals are underestimated and the power pushed towards the crowd is phenomenal. With 16 albums under their belt Overkill have an array of material to choose from and with such hard hitting songs tonight it would be hard for them to falter. By the time the set moves on to "Rotten To The Core" there is a sea of crowd surfers delivered to the stage, a testament of the power of the control the band have over the audience. Moving step by step through each song to be part of an Overkill is a special experience and one every metalhead, Thrash fan needs to experience.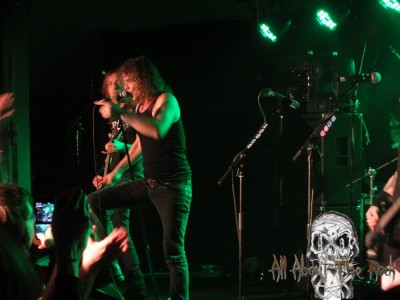 There are plenty of thrash bands but only a few kings, and Overkill are up there with the best of em…..
Score: 10/10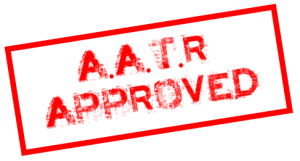 Setlist:
1. Come and Get It
2. Wrecking Crew
3. Electric Rattlesnake
4. Hammerhead
5. Rotten to the Core
6. Bring Me the Night
7. Ironbound
8. Hello From the Gutter
9. Coma
10. Necroshine
11. Thanx for Nothin'
12. In Union We Stand
13. Elimination
Encore:
14. Horrorscope
15. Fuck You (The Subhumans cover)