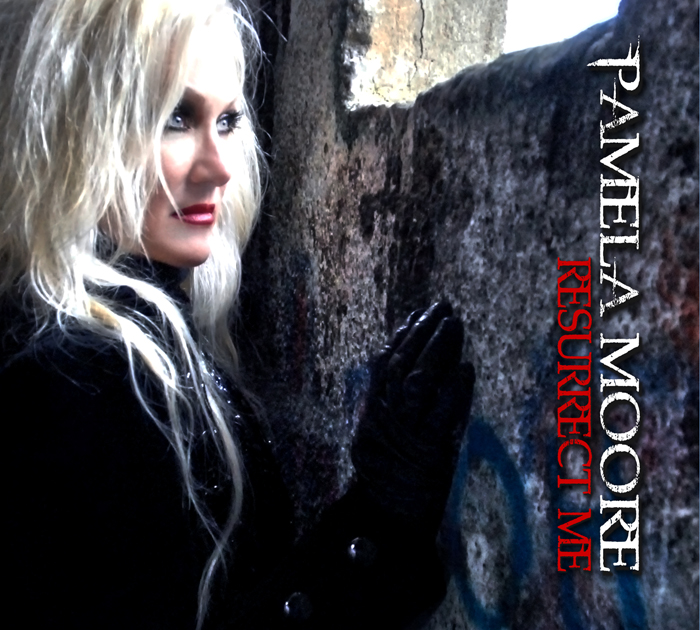 Pamela Moore – Resurrect Me
4th July 2013
Video ID not provided: Please check your shortcode.
Artist: Pamela Moore
Album: Resurrect Me
Record Label: Rat Pak Records
Release Date: May 14th 2013
Reviewed By: Rich Dodgin
Track Listing:
1. Acquiescent
2. Melt Into You
3. Paranoia
4. We Are Damaged
5. Resurrect Me
6. The Sky Is Falling
7. Awakening
8. Breaking Down
9. Desperate By Design
10. Wide Awake (Phoenix Rising)
For fans of: Hard Rock / Power Metal / Queensryche
Standout Tracks: Acquiescent / Paranoia / Resurrect Me
Pamela Moore is probably best known for singing on Queensryche's  Operation Mindcrime, but she's also released a number of excellent solo albums over the years that show what an amazing artist she is in her own right.
Ressurect Me kicks of with Acquiescent, a slow building hard hitting rock tune with blistering guitar work and powerful vocals full of emotion and fury.  As soon as I heard this track I know I was going to love this album.  Melt Into You continues in the same vein with some fantastic riffs, and Micheal Posch's guitars perfectly compliment Pamela Moore's sultry vocals.
The third track, Paranoia, is a darker slower track with an almost gothical industrial edge to it, and a great choice for the albums first single (check out the official video at the bottom of this review).
The whole album really is first class from start to finish with no filler or weak tracks at all.  There are more mellow moments that allow Pamela to show off what a talented singer she is and that give the listener goosebumps, but the overall feel of Resurrect Me is one of heavy rock / power metal.
The title track sums up the album perfectly – it starts off slow and soft, with hauntingly sad vocals, and then steps up several gears to become a heavier track of crunching guitars and soaring banshee like vocals.  Fantastic!
If you like good hard rock then you need to check out this album now !
Score: 9 out of 10