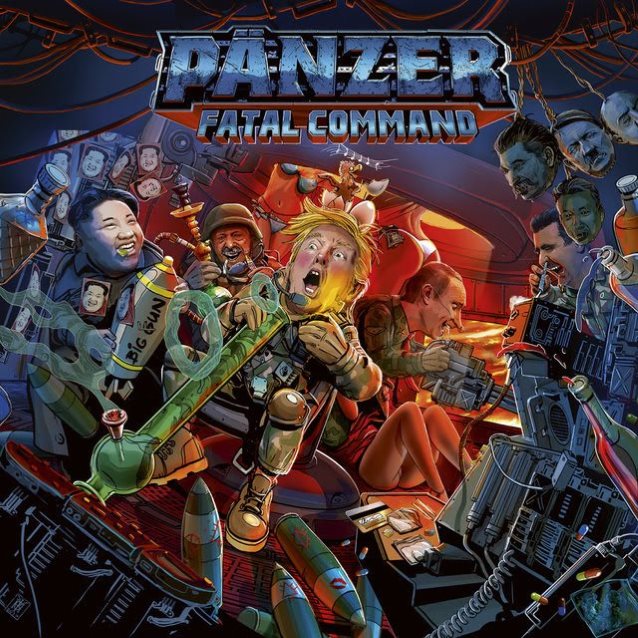 Panzer – Fatal Command
28th September 2017
0
By
Mark Booth
THE GERMAN PANZER (PANZER for the rest of the review) have followed up 2014 album 'Send Them All To Hell' with their new album 'Fatal Command'. The band has grown in numbers from a 3 piece to a 4 piece, with original guitarist Herman Frank parting on good terms to concentrate on his solo project. However PANZER have swelled their ranks with the addition of guitarists Karl Pontus Norgren (HAMMERFALL) and V.O Pulver (GURD & POLTERGEIST). So what do the new line up bring to the battlefield?
Well 'Fatal Command' is a skull crushing metal album (also probably album cover of the year!) that is heavier than a tank battalion rumbling across the field of war! PANZER have basically got the blueprint of Heavy Metal and each member adds their expertise to the mix. PANZER is basically the bastard child of ACCEPT, HAMMERFALL, DESTRUCTION and POLTERGEIST…so it's an instant classic then???
Well sadly no it isn't…although 'Fatal Command' starts out well and crushes everything in its path, the war machine that is PANZER seems to lose momentum and stutter. This is especially evident on the tracks where they veer from the blueprint originally set out. Especially the track "Skullbreaker" where they try to be MEGADETH (Youthanasia era as well…) and Marcel Schirmer even tries to sound like Dave Mustaine…just NO! Although PANZER do seem to get the engines roaring again and finish the album on a skull crushing finale of tracks!
PANZER have built on the sound since the debut album 'Send Them All To Hell'…without losing any of the aggression from their sound they have managed to add guitar riffs that hook you under your skin and add a catchiness to the songs. Marcel voice is as monstrous as ever and bellows the lyrics over the musical battlefield and Stefan's drumming is as precise, powerful and blasting as you expect. As per my review of "Send Them All To Hell", the more upbeat, faster songs is where PANZER really showcase their talent, however the flaw with "Fatal Command" is that it out stays its welcome and some of the songs could have been cut from the album to have made it a classic. Still a very enjoyable album that would be a great addition to any metal or thrash fan collection.
SCORE – 7.5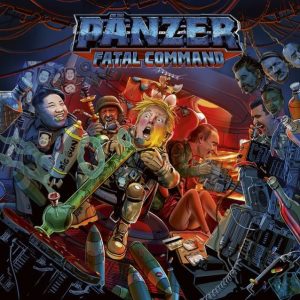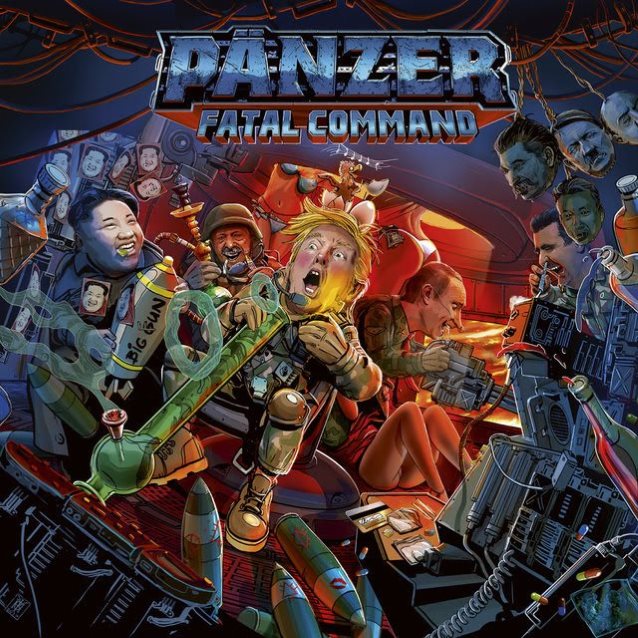 Track Listing
1. Satan's Hollow 
2. Fatal Command
3. We Can Not Be Silenced
4. I'll Bring You the Night 
5. Scorn and Hate 
6. Afflicted 
7. Skullbreaker 
8. Bleeding Allies 
9. The Decline (…And the Downfall)
10. Mistaken 
11. Promised Land
12. Wheels of Steel
Record Label
Nuclear Blast
Release Date
6th October 2017
To purchase 'Fatal Command' then click here
How useful was this post?
Click on a thumb to rate it!
Average rating 0 / 5. Vote count: 0
No votes so far! Be the first to rate this post.
Related
About the author
Devotees and followers of the Cult of Cletus, I am your true God and my word is law! I come forth to spew daemon loving music at your ears and to corrupt your little mind. My words maybe harsh but I want only the best for my minions! So when I discover a new deadly spawn of music take heed and purchase...