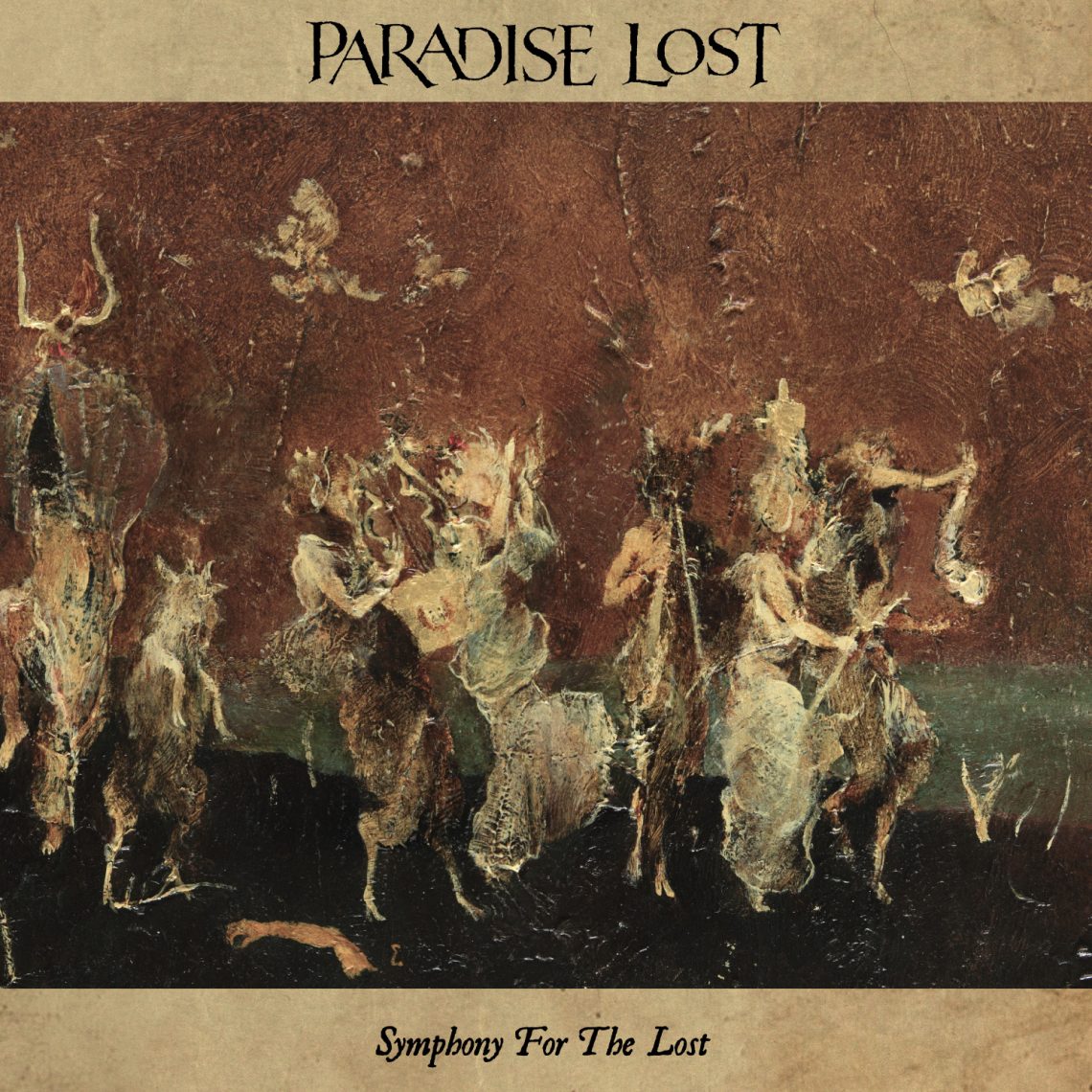 PARADISE LOST ANNOUNCE LIVE ALBUM 'SYMPHONY FOR THE LOST'
7th October 2015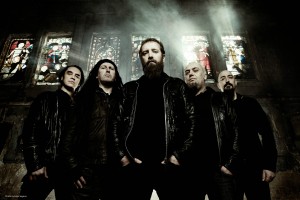 Returning with opus number fourteen "The Plague Within" earlier this year, British goth metal pioneers Paradise Lost once again refined the chemical equation to their sonic alchemy with the kind of creative invincibility few can afford. It was a collection of songs that surprised even the most seasoned of fans in its ambition: a monochrome miasma of morbidly uplifting anthems and heart-aching melancholia. Seen as one of their most well received albums in years "The Plague Within" achieved top ten positions for the latter in Germany and Finland as well as chart entries in Austria, Belgium, The Netherlands, France, Japan, Portugal, Spain, Sweden, Switzerland, and their native UK.
Now the band are set to round off a highly successful year with another very special release that will excite the band's global fanbase. 'Symphony For The Lost' is a live album/DVD which captures Paradise Lost performing at the epic Ancient Roman Theatre of Philippopolis in Plovdiv, Bulgaria, featuring the Orchestra of State Opera Plovdiv and Rodna Pesen Choir. Filmed in September 2014, vocalist Nick Holmes states:
"We have recorded elements of orchestration many times in the studio over the last two decades, as many of our songs lend themselves well to classical arrangement. However, we have never before had the chance to play with a real orchestra in a live situation, so it was very exciting to have the opportunity to play with the Plovdiv Philharmonic and doing that in such a prestigious location as the Roman theatre."
The epic performance was orchestrated by conductor Levon Manukyan, who has previously given the classical treatment to works by Marilyn Manson, Alice Cooper, Nirvana, Judas Priest and many more as well as collaborating with Tarja Turunen (ex-Nightwish) and other prestigious soloists. "Symphony For The Lost" presents classic and current Paradise Lost songs in an astonishing musical fashion, alongside an impressive visual setting within the captivating atmosphere of The Ancient Roman Theatre of Philippopolis in Plovdiv.
From "Gothic" over "Joys Of Emptiness" to "Soul Courageous", "Last Regret" or "Victim Of The Past", "Symphony For The Lost" spans the entire facets of the unique Paradise Lost sound, yet expands their trademark doom 'n' gloom with a classical dimension. Mandatory for any Paradise Lost fan. Watch the trailer here – https://youtu.be/vkfUj-ig5Uc
"Symphony For The Lost" is set for release via Century Media on 20th November and available as 2CD+DVD deluxe edition with 48 page booklet and 2LP+DVD with 16 page booklet limited to:
1.600x black vinyl
200x gold vinyl exclusive to cmdistro.de
200x orange vinyl exclusive to omerch.eu
PARADISE LOST live:
Nov 12, 2015 O2 Academy 2, Liverpool, United Kingdom
Nov 13, 2015 Rock City, Nottingham, United Kingdom
Feb 04, 2016 70.000 Tons of Metal, Fort Lauderdale, USA
Apr 14, 2016 Roadburn Festival, Tilburg, Netherlands (playing entire "Gothic" album)
May 27, 2016 Maryland Deathfest, Baltimore, USA
Recent Press for 'The Plague Within':
'Deadly solemn, mature crystalline, elegance counterposed against a celebratory moderation of atavistic extreme impulses – 9/10 – Metal Hammer
'Masterfully blend all eras of their righteous career and best demonstrate the Yorkshire veterans' hunger to continually master their dark craft' – 4/5 – Total Guitar
'New opus The Plague Within is simply the most potent expression of the band's morose ethos in two decades' – The Guardian
'Best PL album of the century? Yep.' – 4/5 – Kerrang
'A masterclass in doom' – 8/10 – Rock Sound
'Paradise Lost have pounded a line straight through their lineage and have marched forth more relevant, heavier and diverse than they have sounded in years.' – The Quietus
PARADISE LOST online:
http://www.paradiselost.co.uk
http://www.facebook.com/paradiselostofficial
http://twitter.com/officialpl
Century Media Records online:
http://www.centurymedia.com
http://www.youtube.com/centurymedia
http://www.twitter.com/centurymediaeu
http://www.facebook.com/centurymedia
OMerch:
http://www.omerch.eu/shop/paradiselost
Century Media webshop:
http://www.cmdistro.com