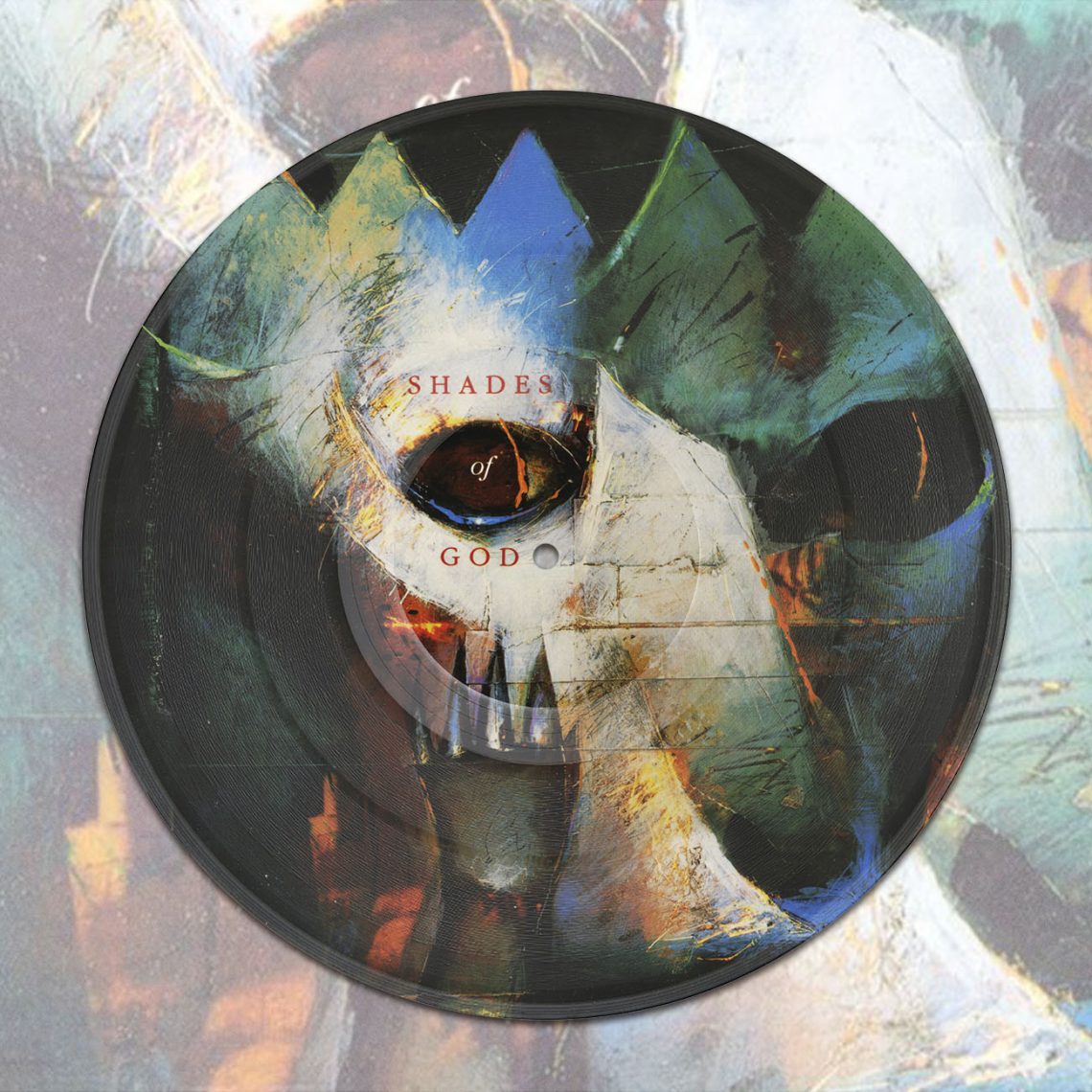 PARADISE LOST – SHADES OF GOD – Vinyl Picture Disc review
29th June 2016
It was with great trepidation that I approached the playing of this vinyl as picture discs usually don't have a very good sound.
That is not the case with Paradise Losts' Shades Of God re-issue. Completely remastered from the original tapes & sounding so much better than the original 1992 black vinyl.
Not only does this picture disc look beautiful but it sounds beautiful too.  I have never heard a picture disc sound so good. No background hiss or rumble whatsoever. The joys of modern pressing technology.
So much music is missing on the original issue compared to this version. Every nuance that should've been on the original press is now presented in all it's glory.
This is the follow-up to the 1990 classic 'Gothic' & the forerunner to what would be the bands next album 'Icon'
Frontman Nick Holmes comments:  'We recorded Shades of God in a remote farmhouse near Kettering. It was our first album with Music For Nations and producer Simon Efemy and probably the most memorable recording session we have ever done. For the first 3 weeks we had no TV to watch, the internet of course didn't exist so we had to entertain ourselves with Ouija boards, ghost stories and playing tricks on each other for amusement.  Musically I think it's one our heaviest albums and very different to Gothic, heading in a more doomy direction, really riff orientated with a vocal style that would eventually lead to Icon.'

20+ years on this album is still as heavy as a tonne of bricks & as rifftastic as it gets.

Paradise Lost are a band that have always re-invented themselves & have never made the same sounding album twice which is part of this bands staying power.

Track List:

1. "Mortals Watch the Day"
2. "Crying for Eternity"
3. "Embraced"
4. "Daylight Torn"
5. "Pity the Sadness"
6. "No Forgiveness"
7. "Your Hand in Mine"
8. "The Word Made Flesh"
9. "As I Die"
Score 10/10