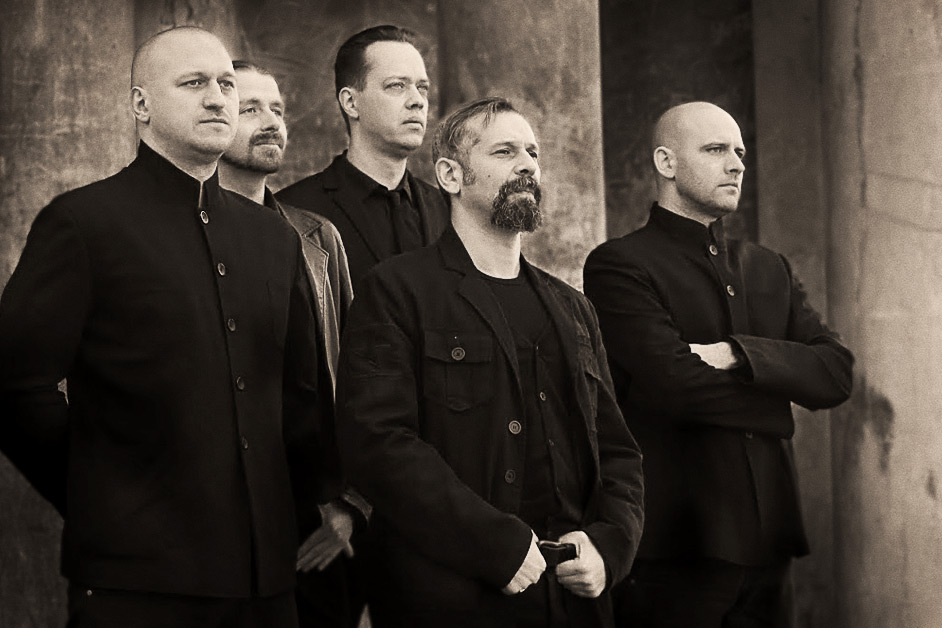 Parzival – the masters of cinematic bombast are back!
13th May 2014
"Casta" is the title of the danish/russian group's tenth album, this time with indian influences
PARZIVAL from Copenhagen, Denmark delivers a theatrical, cinematic and bombastic mixture of neoclassical, martial, neofolk, gothic, darkwave and Wagnerian art!
The band will release their 10th album "Casta" on June 30th 2014. The band received very good reviews for their "Die Kulturnacht" album from 2012, which is now considered to be one of the strongest albums by PARZIVAL so far.
PARZIVAL was formed  in 1992 in Copenhagen, Denmark by vocalist Dimitrij Bablevskij and 3 fellow Russians under the name Stiff Miners. Having left Moscow around the breakdown of the iron curtain and settled for a new future in Denmark, Stiff Miners got signed to Cleopatra Records in USA, who released their debut album "Giselle" in 1995.
Stiff Miners played a lot of shows in Denmark and abroad before signing to danish TBA Records, and released their second album "Vox Celesta" in 1997.
In 1998 the band changed their name to PARZIVAL, and have released seven albums under this name, including albums such as "Blut Und Jordan" (2001), "Deus Nobiscum" (2006) and "Urheimat" (2010).
After several line up changes throughout the years, the line up now consists of Dimitrij Bablevskij (vocals, programming), Oleg Naumov (drums, percussion), Michael Hedelain (drums, percussion), Tim Ellegaard (bass) and Jens Hansen (keyboards).
Throughout the years the band have played at festivals such as Wave Gotik Treffen, Runes + Men, Darkland Fire, Dark Bombastic Evening etc., as well as concerts with bands such as Death In June, Spiritual Front, Sol Invictus, Of The Wand & The Moon, Sieben, And Also The Trees, Die Weisse Rose, Joy Of Life, Rome, etc., which has gained PARZIVAL a reputation as a very solid and great live act, due to their very visual appearance.
On the new album "Casta", PARZIVAL have collaborated with several indian sikh folk musicians, which have given the album a big touch of asian mystique. Furthermore the lyrics is in 4 different languages: russian, german, latin and sanskrit.
"Casta" will be released on Mighty Music/Target Group on June 30th 2014