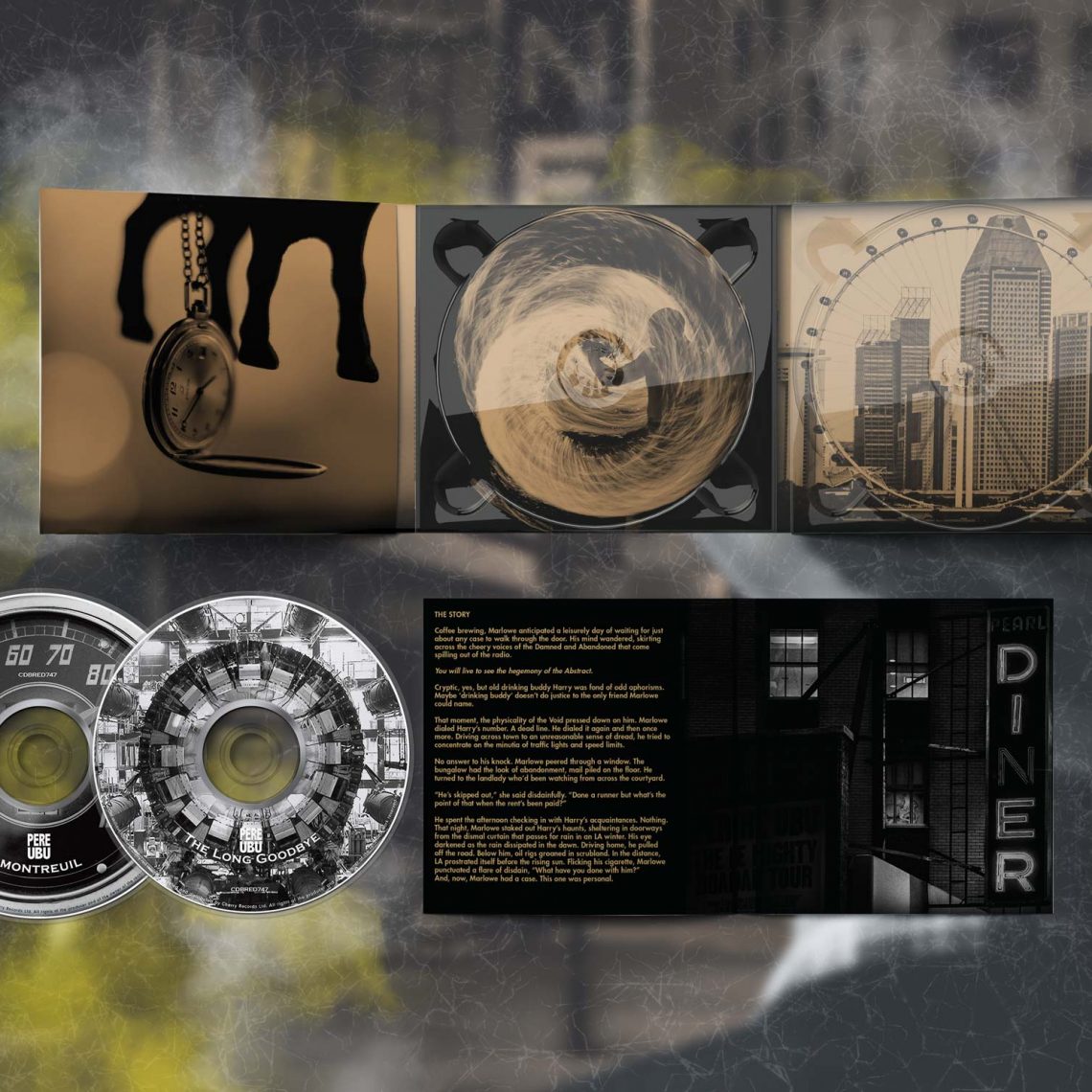 Pere Ubu: The Long Goodbye, 2CD
12th July 2019
The Long Goodbye is a properly fucked up album.
This is 38 minutes of pure unadulterated (almost Frank Sidebottom) nonsense, but done in a good way. You can tell they've been firmly living inside their head with the studio recordings.. There's so much going on it's hard to keep track. It's not an easy listen.
The live CD however makes the studio tracks an easier listen and tracks such as Road Is A Preacher, Fortunate Son (not a cover version of CCR) and Skidrow-On- Sea sound great live and, to me, sound better than what was recorded in the studio.
Don't get me wrong, this is a really nice studio record return, after a short hiatus but it's the live disc that actually makes this record worth having. Simply because Chris Cutler rejoined David Thomas, Gagarin and Keith Moliné to play the entire album live. To hear them back together is breathtaking.
I've listened to the live album more than the studio album purely for that reason. 
The Long Goodbye is a good studio record, however Pere Ubu have released better over the years (Why I Hate Women is a good example from 2006).
Very avant-garde and not for the close minded
Score 6/10
Track List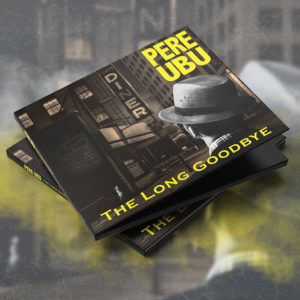 DISC ONE: THE LONG GOODBYE
1. WHAT I HEARD ON THE POP RADIO
2. MARLOWE
3. FLICKING CIGARETTES AT THE SUN
4. ROAD IS A PREACHER
5. WHO STOLE THE SIGNPOST?
6. THE WORLD (AS WE CAN KNOW IT)
7. FORTUNATE SON
8. THE ROAD AHEAD
9. SKIDROW-ON-SEA
10. LOVELY DAY
DISC TWO: MONTREUIL
1. INTRO
2. HEART OF DARKNESS
3. FLICKING CIGARETTES AT THE SUN
4. MARLOWE
5. WHAT I HEARD ON THE POP RADIO
6. ROAD IS A PREACHER
7. WHO STOLE THE SIGNPOST?
8. THE WORLD (AS WE CAN KNOW IT)
9. FORTUNATE SON
10. THE ROAD AHEAD
11. SKIDROW-ON-SEA
12. LOVELY DAY
13. ROAD TO UTAH
14. RUNNING DRY
15. HIGHWATERVILLE

Release Date
12th July 2019
Label
Cherry Red
For all things Pere Ubu, click HERE and to purchase the album, click HERE