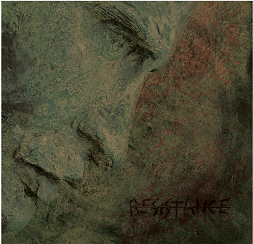 Perpetua – Resistance CD Review
16th May 2016
0
By
Fraser
Some bands leave an unmistakable mark on the metal scene, they're art serving as a true inspiration for countless bands that attempt to follow in their footsteps. One such band is Killswitch Engage – and wherever you may stand on the Jesse/Howard debate it would be slander and lies to suggest anything other than the fact the band have been a huge influence on the metal world as we know it today. Across the globe, innumerable bands create music inspired by Killswitch and their peers, to a greater or lesser success. One band on whom the "Killswitch" stamp is obvious is Perpetua – but unlike many before them, and no doubt many after them, they do it well.
The new EP from the Scottish metallers, Resistance, is short and sweet – only three tracks long, it serves as a teaser for what these guys have in them. It clear from the get-go here that Perpetua are excellent song-writers – each of the three tracks on the release, Resistance, Fight and In Our Last Moments, serve as a masterclass in how to write modern metal worth listening to. Resistance flirts with both soaring melody and crushing heaviness over the course of the eighteen minutes. The riffing is heavy, yet catchy, the melodies and guitar solos are breath-taking, the vocals are absolutely on point and the overall sound is just really fun to listen to.

With a new and refreshing sound borrowing from the melody of Killswitch Engage, the hardcore aggression of Unearth and the groove of Lamb of God and Machine Head, while still injecting a personal flare from atmospherics and beautiful '80s shred, Perpetua are carving out their place in the UK scene and demanding your attention. My only criticism of this release is the length – with only three tracks, there is very little to get your teeth stuck into, and I feel the next step for Perpetua is to get a full-length under their belts. If they deliver the same level of quality on their next release, or even surpass it, Perpetua will find themselves dominating the Scottish and UK metal scene.
8.5/10
Album Info
Track List:
1. In Our Last Moments
2. Fight
3. Resistance
Release Date:
30th April 2016
For Fans Of…
Killswitch Engage, Unearth, Shadows Fall
How useful was this post?
Click on a thumb to rate it!
Average rating 0 / 5. Vote count: 0
No votes so far! Be the first to rate this post.
Related
About the author
This bearded wildman from North of the wall survives the harsh ever-present winter of Scotland on a healthy diet of thrash, death metal and beer.