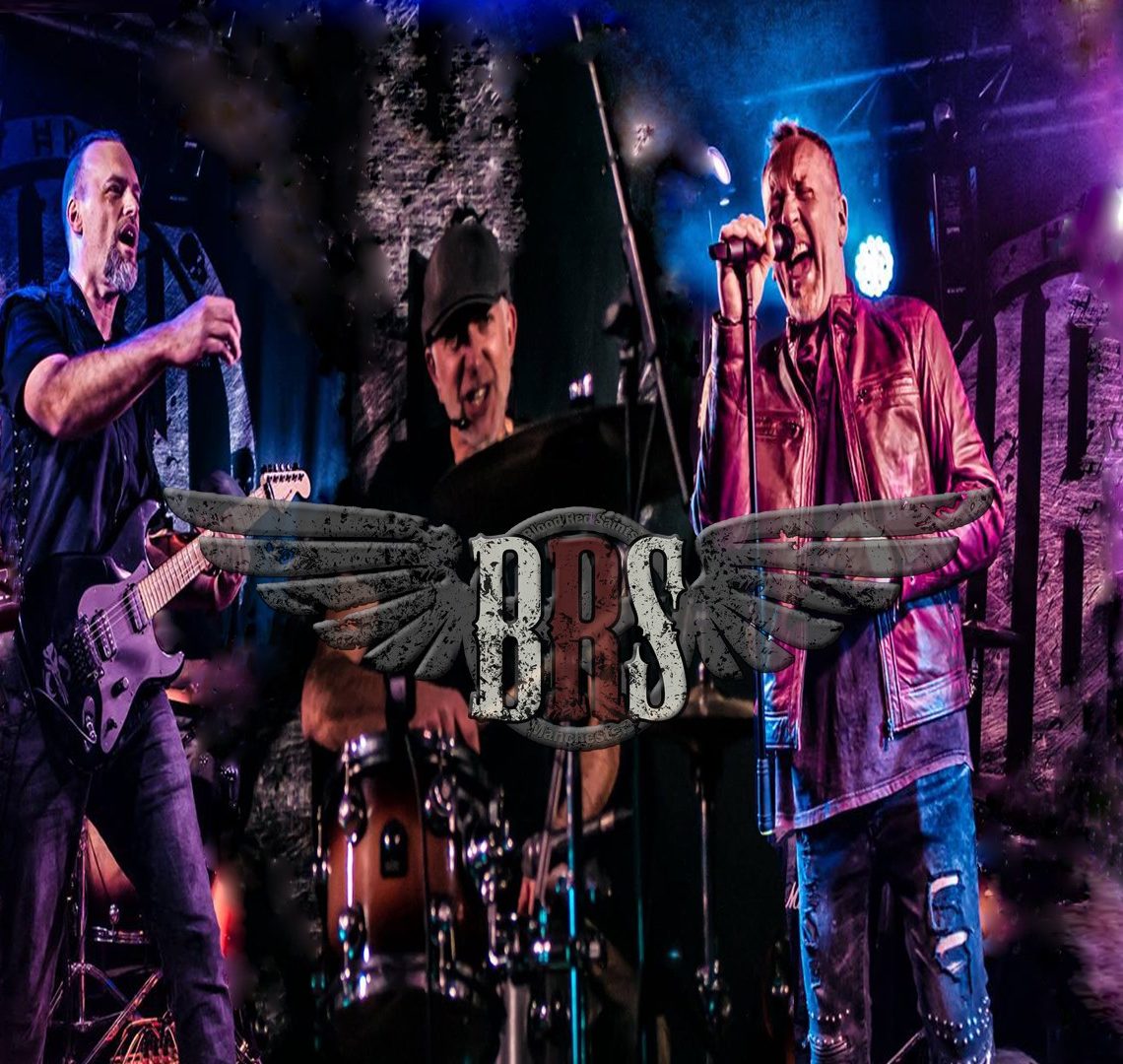 Pete Godfrey – Frontman Of Blood Red Saints Interview
2nd September 2019
0
By
DJ Pixie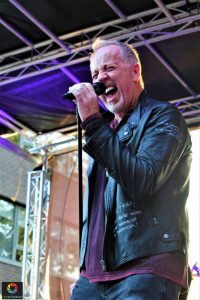 Blood Red Saints are a high energy melodic rock band who draw inspiration from bands such as Bon Jovi, Def Leppard and Winger.
Playing large festivals such as Frontiers Festival and HRH AOR, this is a band not to be reckoned with!
Taking the festival circuit by storm these guys are really getting their name out their with their catchy riffs and punchy melodies which entrance the crowds from the get go.
Catching them once again this time at a local festival to where I live, I was eager to pin down the band for a chat.
Frontman Vocalist Pete Godfrey took time out to speak to us at AATR HQ, read on to see what he had to say…
Hi Pete, thanks for taking time out of your schedule to speak to us today!
Hey!! More than welcome.
We really enjoyed seeing you guys at Glaston-Bury Festival, how did you guys find it?
It's the second time we have played it, we live the day, watched a few bands, it's a great atmosphere and a pleasure to be involved.
How did the band end up playing? Did you approach the festival or did they approach you?
Bucko, got in touch, there was never a doubt we wanted to be there.
You guys brought lots to the stage, your performance being really strong. Do you guys do lots of prep/ have lots of band practice before events?
I could lie and tell you yes…..
With it being summer, everyone is off doing other stuff so, we got a few rehearsals in, everyone was different shades of brown.
Is there any particular song you enjoy performing most?
I really love seeing you guys play 'Devil', that one always goes down well with the crowds!
We all have different favorites and there seems to be a few songs that we have to play because they seem to work well live, I love 'devil' so I bribe people.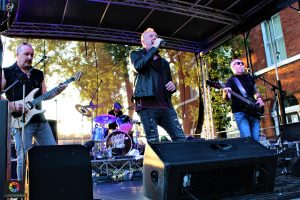 You guys are lined up for playing Firestorm Rocks in Scotland in November, how do you go about choosing songs for your sets? Do you find sets shorter at festivals than pub gigs? Does this make it more difficult when sorting out your set list?
If we are playing our own show, we tend to play about 90 minutes, so obviously there is more room to put in ballads or try something different. A festival is normally where we try to just have songs in the have a bit of energy and audience interaction if we can.
When doing extensive touring out on the road, how do you spend your days off? Do you take in the sights?
We haven't really toured much as in a big run if dates, but, we always try to make the most of everywhere we go, festivals are great cos usually they are on more than one day so we can turn up as punters and enjoy the event too.
What's next for the band? A new album or video in the works?
We are talking now of starting the next one. We were going to rush straight back after the last one but, we've had a few months away from it and maybe now we are going to start working on some new stuff.
Do all the band have input into new material or do set members put the lyrics and melodies together?
Anyone can get involved and there isn't really a set formula, last time, Lee was pretty much bringing stuff to the table constantly. Time will tell what happens for the next one. Rob is back for this one, so its bound to be all fluffy!!!
It was really nice catching up with you guys again, you really gave younger bands a run for their money with your high energetic performance, what's your secret?
Only doing 30 minutes!!!
We live doing it, it's not work, it's a privilege, so we just enjoy the opportunity
Curveball question – If you were given a column in a music magazine called 'Cooking With Rockstars', what would be your signature dish and why?
Oh god….. I cant cook, I reckon I'd have to order in!!
Andy would be doing a vegetarian dish.
Rob, I reckon would be spaghetti Bolognase
.Lee probably would have to go for some massive amount of meat.
Neil……. he eats weird fish out of a can that makes everyone ill.
Thanks for catching up with us again!
Anytime and keep up the good work!!
Catch Blood Red Saints at…
Firestorm Rocks
8-9 Nov
Motherwell Concert Hall & Theatre
North Lanarkshire
How useful was this post?
Click on a thumb to rate it!
Average rating 2.4 / 5. Vote count: 7
No votes so far! Be the first to rate this post.
Related
About the author
I started off in media back in 2009-2010 working for Rach at Bolton FM as her PA. I was then a Radio DJ in Blackpool for 2 years 2010-2012 for Impact Radio doing the Rockout Show, until the station closed due to lack of funds. From here i went onto working for My Global Mind Webzine, TBFM Radio & Magazine and now All About The Rock. Currently writing and doing photos for 3 webzines keeps my days filled with lots of rock n roll updates and music lovelyness.