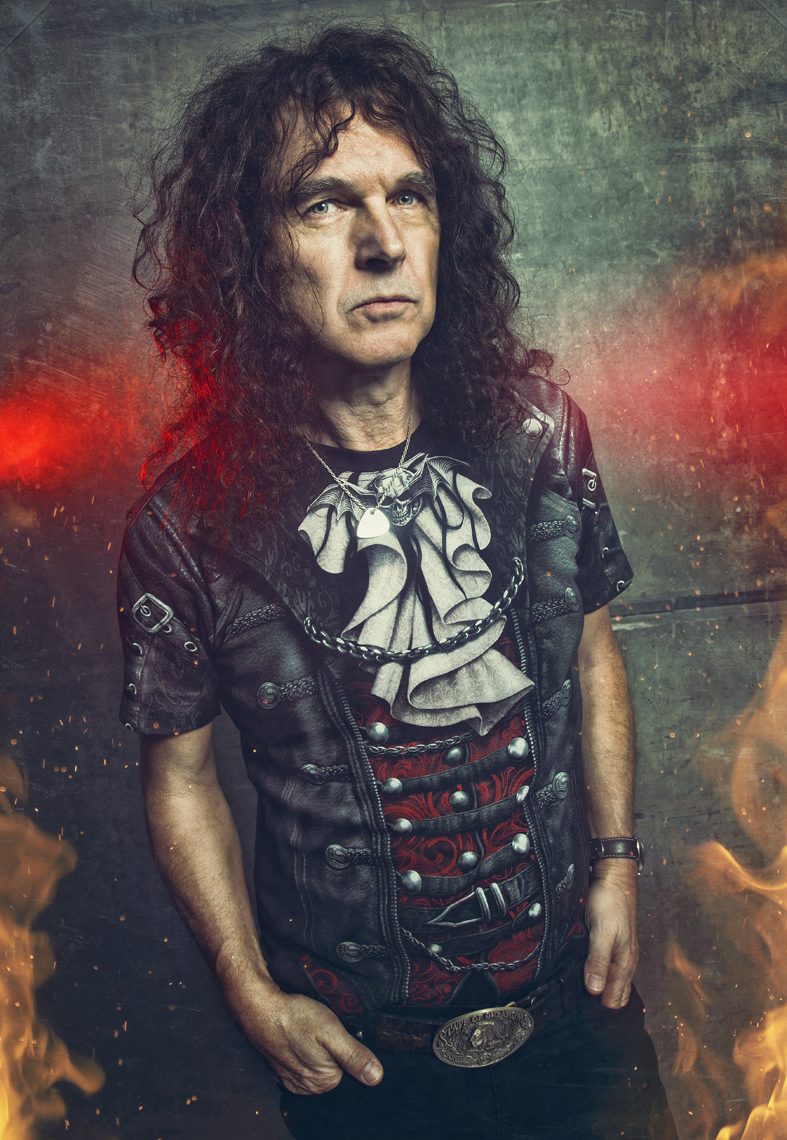 Peter Baltes announces departure from Accept
28th November 2018
0
By
John Deaux
ACCEPT's founding bassist Peter Baltes has announced his exit from the band. He said in a statement: "To all ACCEPT fans: I hereby announce my departure as bass player from ACCEPT. I have been with the band from the very beginning. Many of you were there as well. I'd like to thank you all for the great years we shared together. Keep it metal."
ACCEPT's founding guitarist Wolf Hoffmann commented: "We spent four decades together through thick and thin, ups and downs and I remember some incredible moments on stage. There was a blind understanding between us, personally and musically, which is very rare in this business! Looking back, I will forever cherish the carefree early years, the countless hours we spent writing songs, goofing around or roaming cities together on tour – just having a good ol' time! Especially these last 10 years, after the revival of ACCEPT being so much fun and so successful that I thought we would continue forever and sail into the proverbial sunset together – maybe until one of us would drop dead on stage. But I guess I was wrong, it wasn't meant to be. To see Peter leave ACCEPT now saddens me immensely but there's nothing I can do but to wish him well – hoping that this is the right decision for him and that he will find whatever he is looking for… I will certainly miss my musical brother! One thing is certain, however: ACCEPT will continue full steam ahead!"
Drummer Christopher Williams says: "I want to wish Peter nothing but the best in his future endeavors. Peter simply needed a change in his personal life. It has been an absolute blast sharing the stage with him over the last four years. He is one of the most solid rock and roll bass players I've had the pleasure of working with, and I've worked with many. One thing is for certain: I will miss my friend! Thank you Peter for the great memories and the great music. Cheers!
To the fans: I'm sure this is a shocking moment for many of you. As a diehard fan of many bands myself, I understand that transitions like these are never easy, especially with the legacy someone like Peter has with their band. From one fan to another, thank you all for your continued support.
Love and best wishes to all of you! ACCEPT and the Metal Heart will continue beating."
The group added in a separate statement: "We are all heartbroken! Peter needed a change in his life and we wish him all the best. He will always be part of the ACCEPT family and to honour his tribute to music history, we should all wish him well. Gaby, Wolf, Mark, Uwe & Christopher…indeed ACCEPT WILL KEEP IT METAL!"
Last friday, ACCEPT released their new live masterpiece Symphonic Terror – Live At Wacken 2017. "We are so glad we recorded this unique show – this very special concert at Wacken will always stay in our memories", stated ACCEPT guitarist and mastermind Wolf Hoffmann. And because what started as a premiere at Wacken caused a sensation and gained recognition worldwide, the Symphonic Terror tour will hit cities live in April 2019. The band have already revealed the first tour dates for Germany.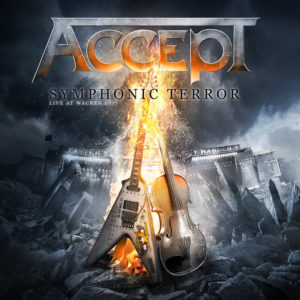 Symphonic Terror – Live at Wacken 2017 is available in the following formats:
BluRay+2CD Digibook
DVD+2CD Digibook
2CD Digipak
3LP Box (black) incl. booklet, poster
Limited Edition 3LP Box Set (gold) incl. booklet, poster
BluRay+DVD+2CD Earbook
Limited Edition Earbook inc. BluRay+DVD+2CD + signed photo card
Order here: nblast.de/AcceptSymphonicTerror
20.04.19    Wuppertal  –  Stadthalle
21.04.19    Leipzig  –  Haus Auesee
22.04.19    Hamburg  –  Mehr!Theater
23.04.19    Fürth  –  Stadthalle
25.05.19    Saarbrücken – Congresshalle
27.05.19    München – Circus Krone
Watch the recently released live clips:
'Balls To The Wall': https://youtu.be/nPJDhsWs-g4
'Symphony No. 40': https://youtu.be/pStDVnp18Zk
'Breaker': https://youtu.be/Z7h-7dADw74
'Shadow Soldiers': https://youtu.be/t3Acpx8I390
How useful was this post?
Click on a thumb to rate it!
Average rating 0 / 5. Vote count: 0
No votes so far! Be the first to rate this post.
Related
About the author
Some say Yank My Doodle, It's A Dandy! is a biographical movie based on John. Some have even said that his favorite artist is Chesney Hawke! All we really know is he sleeps inside out and his hair tastes like candy floss.