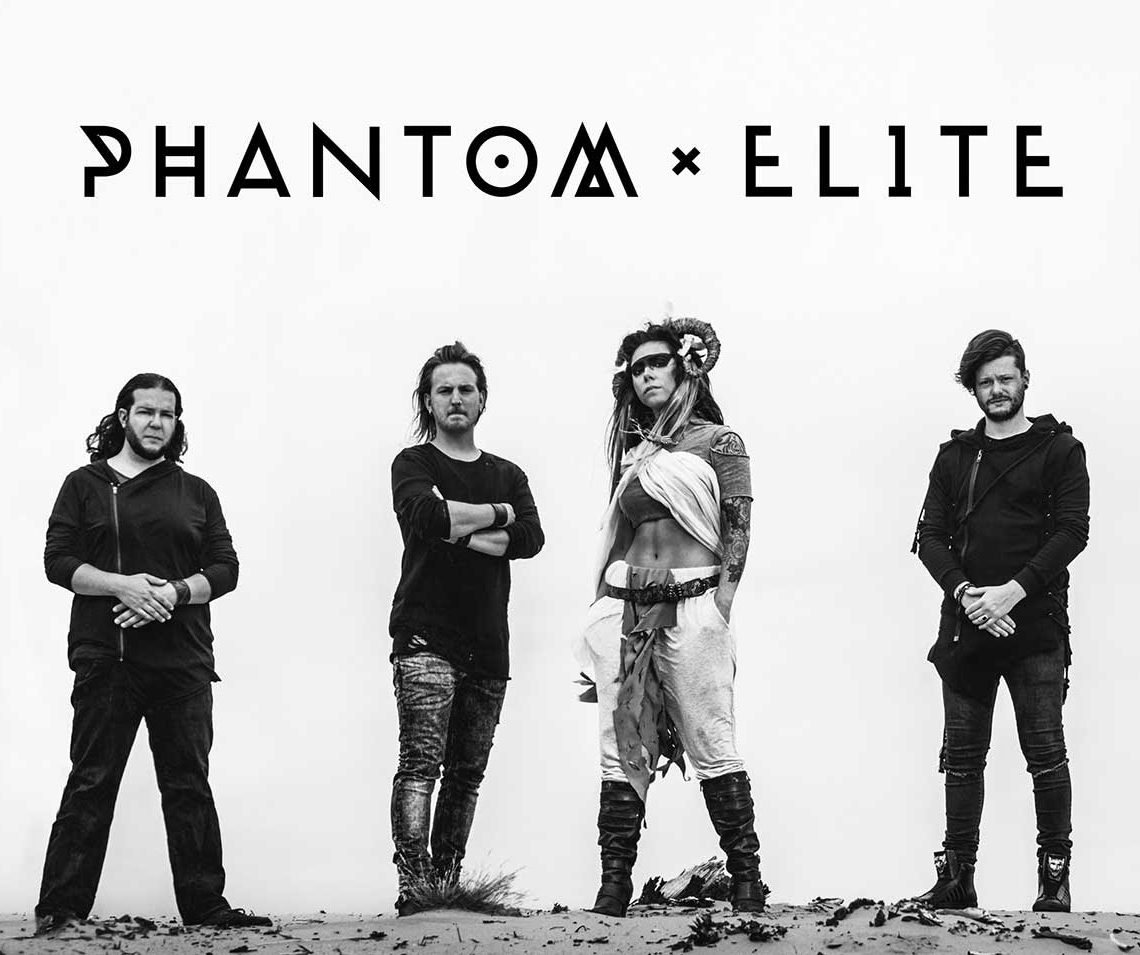 Phantom Elite – Wasteland
21st March 2018
0
By
Blair K. Rose
I've been watching the slowburn growth of Phantom Elite through Instagram for some two years now, so I was pleasantly surprised when they asked that I review their debut. On first impression, before even getting into the music, I was immediately impressed with their band logo. It's sleek and modern, and readable. Their visual aesthetic is already recognisable and attractive. Of course, a band could have the prettiest logo, and not go anywhere with awful music, so to actually get a taste of Phantom of Elite, I blocked my ears and surroundings and got out the big-guns software for any listening audiophile.
Right away, the music matches the tone of the visual aesthetic; it's recognisable and unmistakable. This bodes well for a debut. With founding master, Sander Gommans from After Forever, best known for unleashing Floor Jansen upon the world, there is a strong backbone to Phantom Elite's first album, Wasteland. Phantom Elite has also recruited Marina La Toracca, known for her role with Avantasia and Exit Eden. It stands to reason then, that Phantom Elite sits comfortably within the Prog Power genre label.
There are times when bands which are situated directly within a specified genre formula that they pull out every cliché known to their chosen genre and often end up creating something hokey and unbearable. In my opinion, it's okay to be clichéd if you do it well. They're cliches for a reason and they're popular ingredients in a genre for a reason; because people like it. Phantom Elite hits every Prog/Symphonic power trademark quasi-operatic chants, thrashy dirt-riffs, soaring vocals that can easily jump between mid-timbre lows, and sopranic operatic highs. There is no shortage of texture, and layering of tracks. But, here, Phantom Elite does not create something hokey and unbearable. There is demonstrable skill and it seems more that the pentient for proggy, edgy, and heavy quasi-operatics is more of a natural developed preference than something being forced for the gimmick.
La Toracca's vocals sometimes recalls some of the odd and genre jumps of Roy Khan's vocals, and in fact, Phantom Elite is now touring with Kamelot. Her voice is direct and remarkable. There are times when she seems to invoke both Khan's dragging midrange and Sarah Brightman's thick and earthy timber. She already has some Big Name Projects under her belt at this point, along with her band members. Here, she has the chance to use Wasteland to establish herself in her own right. She goes hard from the start, and has amazing range without compromising purity and strength in tone. She can easily switch from aggressive vocals, to the classic power ballad vocals.
The only drawback to this record comes in the form of their self-named track Wasteland. Of all of the songs, it doesn't roll out the same punches, but it's not long before Phantom Elite pick up the same unrelenting force of will again and draw it along even through the gorgeous ballad song, Astray, with it's flamenco-like finger picking and sky-high vocals acrobatics.
All in all, the album Wasteland is a strong beginning and Phantom Elite has established an excellent start to becoming a defining name is Prog and Symphonic Power Metal.
Score: 7.8/10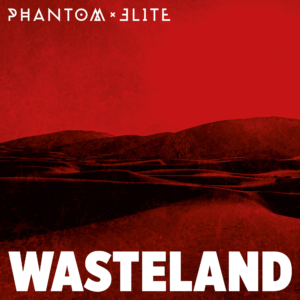 Track list:
Siren's Call
Rise With The Dawn
Another Day
Wasteland
Revelation
Astray
Every Man For Himself
Spectrum Of Fear
With The Gods
Above The Crowd
Lockdown
Serenade Of The Netherworld (Bonus Track)
Release Date
15th April 2018
Label
Painted Bass Records
For all things Phantom Elite click HERE and to purchase the album, click HERE
How useful was this post?
Click on a thumb to rate it!
Average rating 0 / 5. Vote count: 0
No votes so far! Be the first to rate this post.
Related
About the author
Blair hails from Canada and has been a lifelong, extremely passionate fan of metal, a born headbanger. She resides somewhere between 8-11 on the Mohs Scale of Heaviness and has a propensity for ominous latin and guitar gallops.