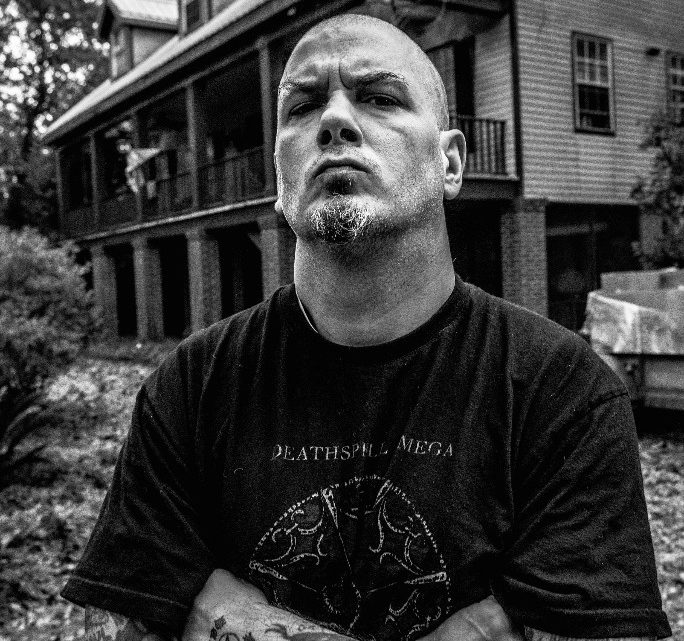 Philip H. Anselmo & The Illegals announce European summer tour
1st March 2019
0
By
John Deaux
PHILIP H. ANSELMO & THE ILLEGALS have an extensive tour in Europe this summer. The tour includes performances at European festivals such as Graspop Metal Meeting, Hellfest Open Air, Roskilde, Metaldays, as well as club shows in Germany, The United Kingdom, Austria and more. Find the full list of tour dates below.
PHILIP H. ANSELMO AND THE ILLEGALS Australian tour with KING PARROT
21 Mar 19 Canberra (AU) The Basement
22 Mar 19 Melbourne (AU) Max Watts
24 Mar 19 Adelaide (AU) The Governor
26 Mar 19 Wellington (NZ) San FRan
27 Mar 19 Auckland (NZ) Galatos
29 Mar 19 Brisbane (AU) The Back Room
30 Mar 19 Sydney (AU) The Factory
31 Mar 19 Newcastle (AU) The Cambridge
PHILIP H. ANSELMO AND THE ILLEGALS
European shows dates
20 Jun 19 Dessel (BE) Graspop Metal Meeting 2019
23 Jun 19 Clisson (FR) Hellfest 2019
25 Jun 19 London (UK) Underworld
26 Jun 19 Manchester (UK) Gorilla
27 Jun 19 Bristol (UK) The Fleece
28 Jun 19 Birmingham (UK) The Mill
29 Jun 19 London (UK) Underworld
01 Jul 19 Frankfurt (DE) Nachtleben
02 Jul 19 Leipzig (DE) Hellraiser
03 Jul 19 Munich (DE) Backstage
05 Jul 19 Novi Sad (RS) Exit Festival 2019
07 Jul 19 Villafranca di Verona (IT) Rock The Castle
10 Jul 19 Zurich (CH) Dynamo
11 Jul 19 Salzburg (AT) Rockhouse
12 Jul 19 Vienna (AT) Szene
13 Jul 19 Balaton (HU) Rock Marathon 2019
14 Jul 19 Warsaw (PL) Progresja
16 Jul 19 Prague (CZ) Futurum
17 Jul 19 Hamburg (DE) Logo
19 Jul 19 Gelfe (SE) Gelfe Metal fest
20 Jul 19 Eindhoven (NL) Dynamo metal fest
22 Jul 19 Essen (DE) Turock
23 Jul 19 Stuttgart (DE) LKA Longhorn
24 Jul 19 Tolmin (SI) Metal Days 2019

Track-list
1. Little Fucking Heroes
2. Utopian
3. Choosing Mental Illness
4. The Ignorant Point
5. Individual
6. Delinquent
7. Photographic Taunts
8. Finger Me
9. Invalid Colubrine Frauds
10. Mixed Lunatic Results
PHILIP H. ANSELMO is an iconic artist – maybe a little bruised, scarred, singed, and somewhat battered by time, himself, and others. But the Texan remains proudly standing, unbent, and still angry. Loved and hated, attacked and praised, Phil is not ready to go down into the archives of musical history without a fight.
His new cooperation with the band that Phil himself created, THE ILLEGALS, is as brutal, kicking, lashing, and fury-filled as one could expect from this artist and PHILIP H. ANSELMO & THE ILLEGALS' debut 'Walk Through Exits Only' (2013). Their sophomore album, 'Choosing Mental Illness As A Virtue' is a much the metaphorical fist in the face and display of force as his adherents could wish for.
'Choosing Mental Illness As A Virtue' is not a simple repeat of the past – as tempting as that might sound, considering that no other artist left a deeper mark on metal in the 90's than PANTERA. Raging, roaring, and bulldozing their way through the metal scene, the Texans have left a lasting legacy. At their front stood anger and hostility personified, PHILIP H. ANSELMO. What followed for example with DOWN and SUPERJOINT RITUAL has further cemented the singer's reputation as a living legend. As an artist in his own right, Phil finally emancipated onto a solo-path with 'Walk Through Exits Only', which enabled him to do exactly as he pleased – with no need to compromise on anything.
Now, 'Choosing Mental Illness As A Virtue' follows along the path that PHILIP H. ANSELMO & THE ILLEGALS' debut has carved, but takes the mega-heavy, angry monster born out of mating the visceral aggression and power of PANTERA with the devastating thrash and Southern sludge that Phil and the New Orleans scene pioneered.
PHILIP H. ANSELMO & THE ILLEGALS are back and about to mercilessly install 'Choosing Mental Illness As A Virtue' as a new benchmark for extreme heaviness.
www.facebook.com/Philipillegals
Line-up
Philip H. Anselmo: vocals
Mike DeLeon: lead guitars
Jose "Blue" Gonzales: drums
Stephen "Schteve" Taylor: guitars
Walter Howard: bass
Shop: http://smarturl.it/PhilAnselmoVirtue
Available formats
Inverted Cross Digipak CD
Vinyl LP in various colours
Cassette
How useful was this post?
Click on a thumb to rate it!
Average rating 0 / 5. Vote count: 0
No votes so far! Be the first to rate this post.
Related
About the author
Some say Yank My Doodle, It's A Dandy! is a biographical movie based on John. Some have even said that his favorite artist is Chesney Hawke! All we really know is he sleeps inside out and his hair tastes like candy floss.