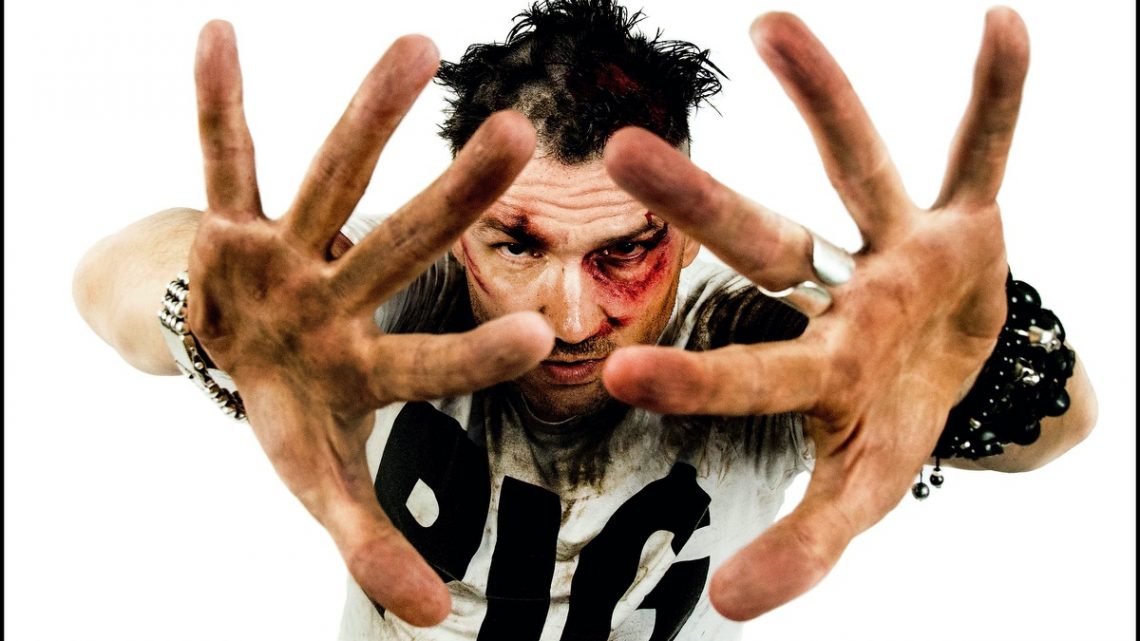 PIG : 'Pain Is God' – new album by industrial rock legend and Lord of Lard OUT NOW / includes the single 'Rock N Roll Refugee'
20th November 2020
0
By
John Deaux
Raymond Watts aka PIG began his musical crusade in a Berlin basement in the shadow of the Wall back in the mid-1980's. Perhaps it was the terror and turmoil that  lends a certain sense of menace to the trademark decadence of his group's sound. When the Wall fell, our salacious saviour set out into the desert on a journey that has spawned countless albums and projects….not only PIG, but some of KMFDM's finest material and numerous other collaborations that have included scoring for Alexander McQueen shows, as well as installations and exhibitions.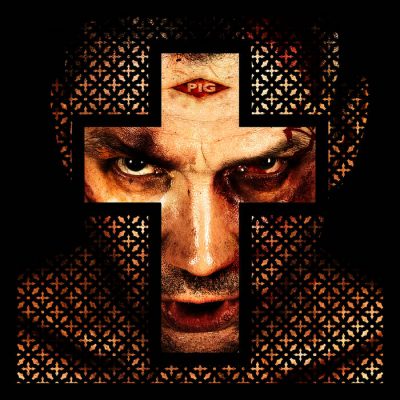 Our sacred saint of all seven sins has now delivered a new divine declaration in the form of 'Pain is God', which is out today (20th November). Fourteen tracks of swine and swagger, it is an exegesis of excess – glitches and guitars, allure and libido, danceable decadence – and the weaponised word of the Lord of Lard, here to save your skin from the wages of sin.
A current single from the album entitled 'Rock N Roll Refugee' has been described as "a dark glam wave banger with a titanic chorus" by Turn Up The Volume and an "infectious anthem" by Über Rock. A delicious taste of danceable electronic rock, the hook heavy song features a healthy dose of swine and swagger, while the backing vocals of Michelle Martinez add an extra touch of soul. It also sees Watts reunite with guitarist Steve White on record for the first time since PIG released albums on Nothing Records and Wax Trax! in the 1990's.
A video for 'Rock N Roll Refugee' (directed by E Gabriel Edvy) is a decadent dive into Pop art influences, but can be seen as more of a nod to the Fluxus movement and the likes of Nam June Paik or George Maciunas rather than the mainstream Warhol-ian aspects of the genre. The song and video interplay as a homage to Intermedia, filtered through the mind of the Swine.

PIG photography by E Gabriel Edvy
PIG
brief biography
Raymond Watts aka PIG has enjoyed a varied career since starting out as a pioneer member of the mid-1980's industrial rock scene. He has toured with KMFDM (he was a member of the band in their early days), Nine Inch Nails and Einstürzende Neubauten, written music for fashion and film for Chloe, Marios Schwab, Halston, The Row, as well as creating the sound design for the exhibition 'Punk: Chaos to Couture' at the Metropolitan Museum of Art in New York. He also collaborated with the late fashion icon Alexander McQueen, who commissioned Watts (and John Gosling) to embellish the serene instrumental track 'Inside' (from the PIG album 'Genuine American Monster' album) for the soundtrack to 'Plato's Atlantis'. The show was reprised after McQueen's untimely death as the finale of 'Savage Beauty', the posthumous retrospective that broke all records at both The Metropolitan Museum of Art and the Victoria & Albert Museum. The most recent PIG studio album, 'Risen', was released in 2018.
 pigindustries.com
pigindustries.bandcamp.com
armalyte.bandcamp.com 
How useful was this post?
Click on a thumb to rate it!
Average rating 0 / 5. Vote count: 0
No votes so far! Be the first to rate this post.
Related
About the author
Some say Yank My Doodle, It's A Dandy! is a biographical movie based on John. Some have even said that his favorite artist is Chesney Hawke! All we really know is he sleeps inside out and his hair tastes like candy floss.