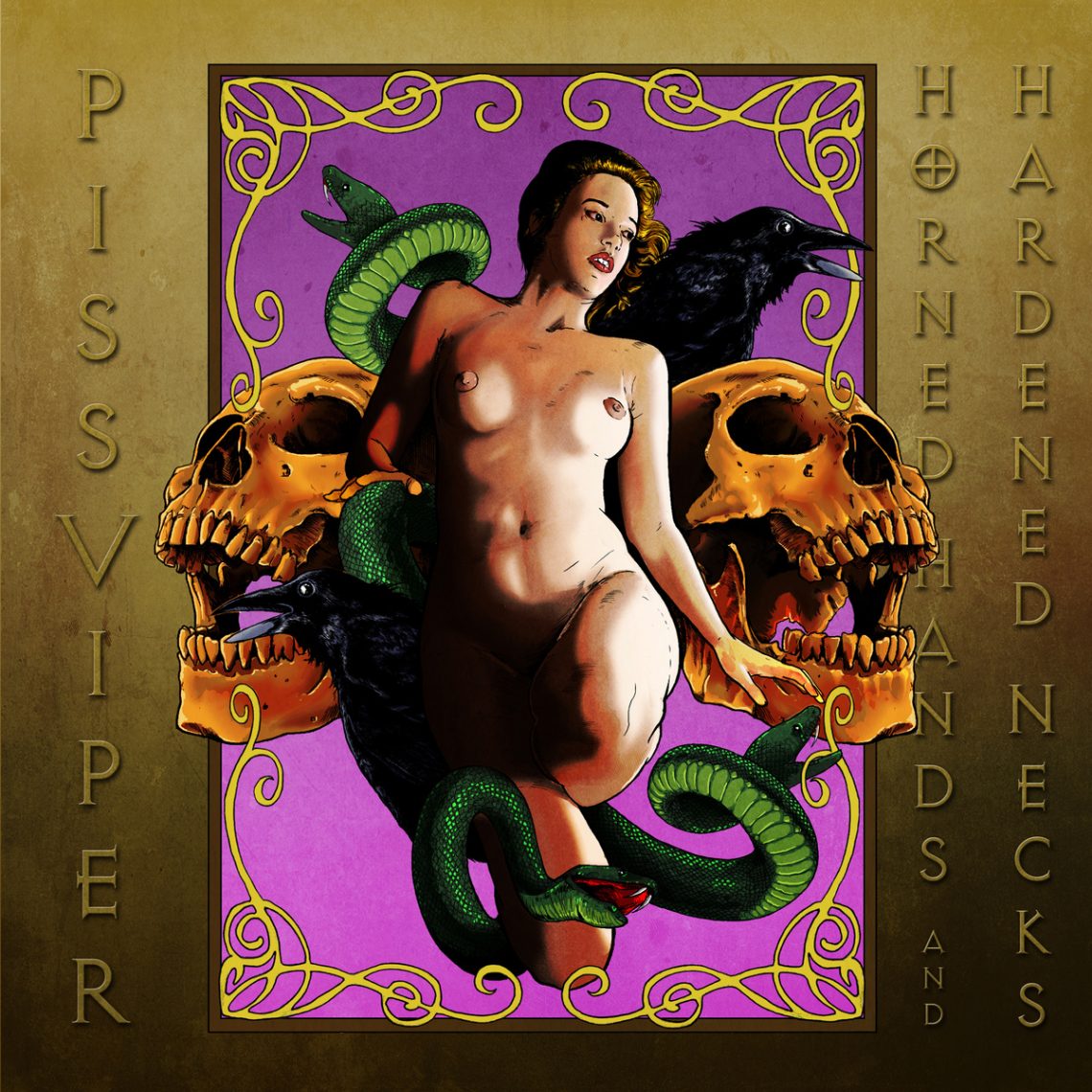 Piss Viper – Horned Hands and Hardened Necks
28th August 2014
Piss Viper are a new band made up of members of Onedice, Black Tamanous and Buried In Alaska. The band say they are "As hard as nails, as sour as piss, as strong as venom; Piss Viper bring a brutal recipe of groove and hardcore to the masses. Blending thick, dirty, bourbon soaked riffs and an aggressive, rhythmic vocal style, they take no prisoners with this sonic assault. Expect brutality, groove and very real aggression". With that in mind, lets load this fucker up and crank it to 11!
Opener Piss and Venom reminds me immediately of Trendkill era Pantera (which is my favourite Pantera album so we are on a winner already), you have vocals with a nod to Anselmo, thunderous drum, hard hitting bass and immense riffs – think of the song The Great Southern Trendkill and how that opened the album…..yeah, this is the same – by this point I am hooked. Frontman Dave "Mally" Malpas has an incredible voice and fits the musical aggression perfectly.
Next up we have Tell It To The Swamp which has an amazing groove to it, this song could have easily been part of Orange Goblin's A Eulogy for the Damned album, I found myself nodding along to this – I swear its that catchy.
Invoke The Black – what an incredible doomy opening riff, starting off nice and slow and draws you into a false sense of security until the double kickers kick in and then POW you have another beast to deal with.
So by this point we are over halfway through the review of this 5 track EP and there hasn't been one bad word said – its an amazing start, but do the final 2 songs hold up with the first 3? Lets find out….
Mule actually kicks the heaviness up a couple of notches! Plenty of groove here for you to enjoy – I can imagine the mosh pit to this song will be something of a warzone, and rightly so – hell, my adrenaline was pumping just listening to it on my phone!
Finally we have the closing track Hatefuck which continues where the previous 4 left off, kicking the shit out you. Another brilliant and catchy song and a perfect song to close the EP off with.
With a debut EP as good as this, I just hope the next Piss Viper release is just as strong as this and hope they don't fall into the same trap that bands like Machine Head fell into where the debut is immense and the follow up is well, errr, you know where I am going with this 😉
Score: 10 out of 10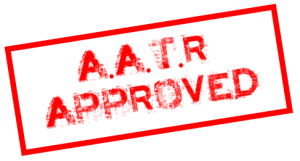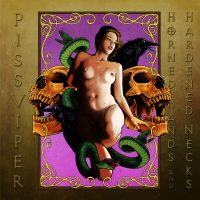 ALBUM INFO
Track List:
1. Piss and Venom
2. Tell It To The Swamp
3. Invoke The Black
4. Mule
5. Hatefuck
Record Label:
Self Released
Release Date:
12th August 2014