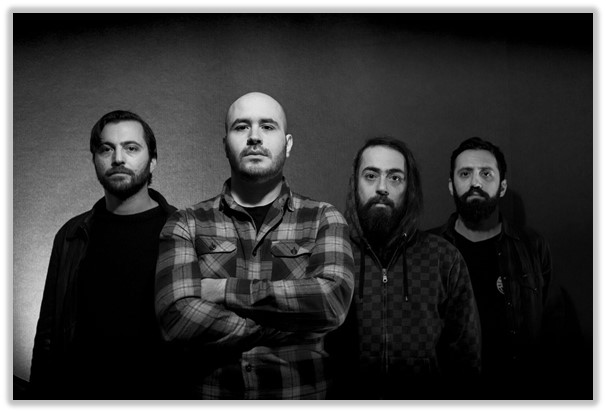 Planet of Zeus announce 'Live in Athens' album, due November 30th.
11th October 2018
Planet of Zeus – Live in Athens

Southern / Groove / Stoner / Heavy Rock
After the success of the band's last studio record, the acclaimed 'Loyal to the Pack', Greece's finest exponent of groove laden stoner rock are gearing up to release their first live album. Recorded in front of a rabid crowd in Athens, the album is the perfect example of the band's incendiary live shows – raw, gritty and in your face!
'Since day one, fans all over the world keep saying that our live shows have that unique power and feeling, that our studio albums fail to capture. So, we are thrilled to announce that our live CD "Planet of Zeus -Live in Athens" is ready to hit the factory. Untuned and unedited, we did our best to recreate the vibe of that night for each and every one of you that didn't have the chance to attend the show at the crime scene.' Planet of Zeus 2018
More on PoZ;
Planet of Zeus are a heavy rock band from Athens, Greece. They have been around since 2000, playing extensively throughout their home country, just about anywhere they could, ranging from house parties to stadiums. Their raw, sincere and constantly evolving live performances have secured them a loyal and hardcore underground following, which exceeds Greece's geographical borders. After 5 consecutive European tours and several high-profile festivals (including Desertfest, Bloodstock, etc), Planet of Zeus were hand-picked as main support band for Clutch's 2015 Psychic Warfare European Tour.
Planet of Zeus have released four studio albums. "Eleven the Hard Way", was released in 2008, (Casket Music/ Copro Records). The album received great reviews across the rock and metal press, including Metal Hammer and Kerrang. Iron Maiden legend Bruce Dickinson also featured it on his BBC radio
show. The sophomore album "Macho Libre", released in 2011, (B-Otherside Records), was the album, that established the band as a major act in Greece and started creating a buzz further afield
around Planet of Zeus. Since then, their two official music videos, "Leftovers" and "Vanity suit" have become classics. Their third album, "Vigilante"(2014, ihaveadrum records), upped the ante even further and the band's own distinct blend of riff heavy, groove laden rock n roll truly took shape.
At a time in which individualism seems to be the ultimate solution for some, Planet of Zeus came back with their highly anticipated fourth album, "Loyal to the Pack", an ode to the benefits of teamwork. Being well known for their never-ending signature heavy riffs, gritty vocals and danceable grooves, the band decided to "shuffle their deck of cards" and embark on a new musical direction. Encompassing melody, clean, emotive, vocals and a newly found sense of dynamics. This mixture established a signature sound for Planet of Zeus, a sound that takes the listener on a journey throughout the history of heavy music. From Lynyrd Skynyrd to Mastodon, the Allman Brothers Band to Queens of the Stone Age and AC/DC to Clutch, whilst retaining their own unique riff-driven sound.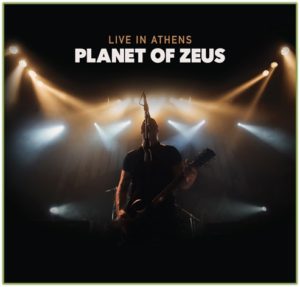 Planet of Zeus – Live in Athens – Track list
CD1
Unicorn without a horn / Macho Libre / Doteru / The Great Dandolos / A Girl Named Greed / Loyal To The Pack / Devil Calls My Name / Something's Wrong / Them Nights / Your Love Makes Me Wanna Hurt Myself / Little Deceiver
CD2
Stab Me / No Tomorrow / Leftovers / Woke Up Dead (William H. Bonney) / Vanity Suit / The Beast Within / Vigilante
Planet of Zeus:
Serafeim "Syke" Giannakopoulos: Drums, backing vocals / Babis "Bizen" Papanikolaou: Vocals, guitar
Stelios "Yog" Provis: Guitar, backing vocals / Giannis "JV" Vrazos: bass