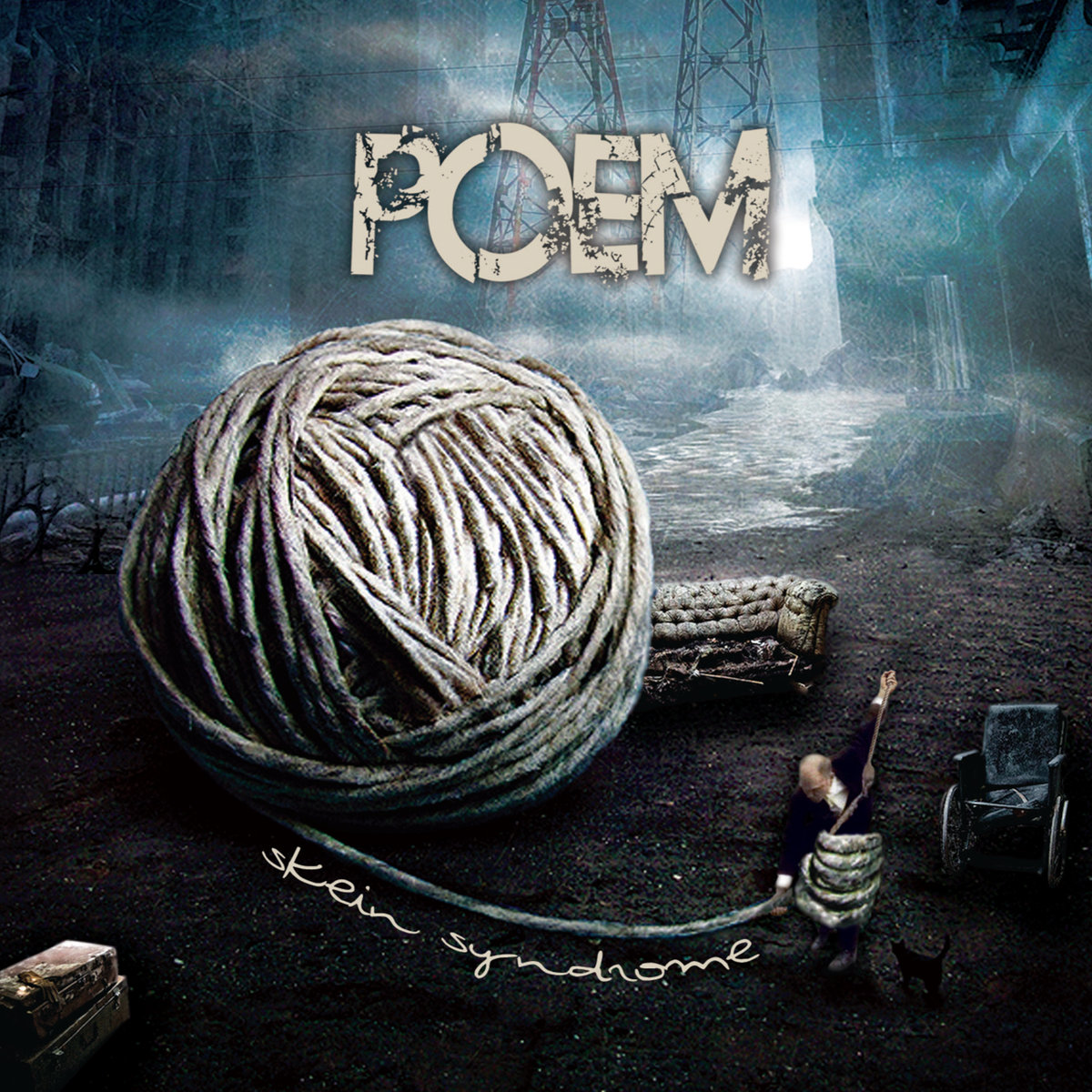 Poem – Skein Syndrome
5th April 2016
0
By
Joe Denby
Skein Syndrome is the second release from rising Greek Metallers Poem. To date the band have opened for bands ranging from Ozzy Osbourne to Rotting Christ that fact alone actually sums the band up nicely their sound slots in extremes and strains of all the rock and metal spectrums.
One term that seems to be thrown at Poem is that they are "Progressive" I think this is an inaccurate way to describe them, they have some pretty lengthy tracks and they are quite jammy at times, they don't mind going off on a little tangent now and then and coming back to the song and throwing in an odd time change here and there but they are far from Pink Floyd or Dream Theater or whoever you would put that tag on, this is a good thing though because normally when I hear "Progressive" I sigh and think "Here we go…" What poem does and does well is a hard rock borderline metal with front man George Prokopiou gravelly yet soaring vocals. It's like the meatier end of Modern Grunge. So if you took the heavier side of Alice in Chains or Breaking Benjamin maybe a bit of Alter Bridge for that matter but throw in the punch of the criminally under rated Byzantine you're nearly there.
As I mentioned earlier the songs are generally long for the style they play but they are well-balanced they take their time in taking the song where it needs to go but avoid getting boring or self-indulgent. They would benefit from a few more hooks and a more instantly recognizable riff or chorus but the album does reward repeated listens and George's melodies do slowly creep into your head with tracks like the intense building up of "Remission of Breath" or "Desire" and "weakness" is has excellent potential for mainstream breakthrough.
All in all this is a cool album and with plenty going on. There's great musicianship, great melodies and an all round sense of a solid band with stacks of potential.

Tracklist:
01. Passive Observer
02. Fragments
03. The End Justifies the Means
04. Bound Insanity
05. Weakness
06. Desire
07. Remission of Breath
Line-up:
Giorgos Prokopiou – Vocals/Guitars
Laurence Bergström – Lead Guitars
Stratos Chaidos – Bass
Stavros Rigos – Drums
Weblinks:
poemband.com
www.facebook.com/PoemOfficial/
Score 7/10
How useful was this post?
Click on a thumb to rate it!
Average rating / 5. Vote count:
Related
About the author
Covering Rock and Metal from every end of the spectrum and all in between. AC/DC to Akercocke from Zyklon to Zeppelin Remember Your record collection is NEVER complete!