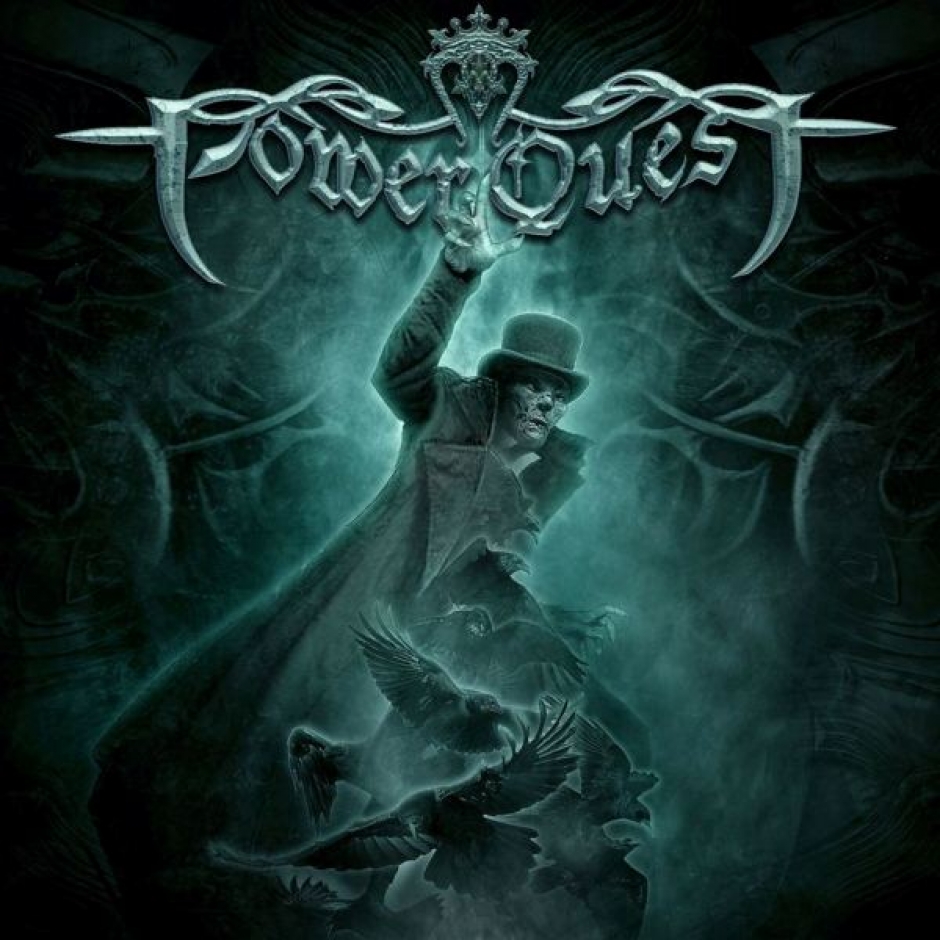 POWER QUEST – INTERVIEW HAMMERFEST 2017
1st April 2017
Hey guys how are you doing?
Steve – We are ok, we are glad to be here, we didn't think we would but we are so it's all cool.
Yes, you guys have been the talk of the festival that's for sure with 2 band members walking out just 24 hours before the festival, that's madness, but we won't get into that now.
Rich – have we been the talk of our little click
I think you have been the talk of the festival, we were all worried about whether or not you guys were going to turn up, but your here and we are glad you made it!
So anyway skirting around that subject, tell us a little bit about the album.
Steve – We are really excited about it, it's all written, it's some of the strongest material we have ever come up with in my eyes. It harps back to yesteryear if you like, there are some cool new things in there without diluting the sound that we are known for.
Rich – Exciting times
How does this album differ from your last album?
Steve – I think the last 2 albums deviated from the template slightly, I'm a firm believer you write what you feel, and you play what you like.
Steve – 10 years ago 'master of illusion' came out and that's where we were at that moment in time.
Steve- After having a break it gives you time to reflect on what was popular, what people liked.
Steve – I think we all felt like the keyboards needed to come back more compared to the 'Blood Alliance' album for example.
Can you tell us about what the artwork will look like or who is doing it for you guys?
Steve – The artwork is currently in development, I've seen the first draft, I've shown the guys, hopefully, that should be done by the end of May.
Steve – It's going to be done by Felipe Franco who has done our last 2 album covers for us, it's going to be that amazing I might even hang it on my living room wall.
What is it about Hammerfest that makes you guys want to come and play here?
Steve – It's the sense of community, it's the family kind of feel. You walk around and you see faces you know, you may not have seen them for a couple of years but it still feels like yesterday when you talk to them. There's always happy faces that greet you, that to me is the essence of a good festival.
Steve- Exactly the same for SOS Festival which we are playing later in the year, we have heard so many good things about that we can't wait to play it.
Got anything special lined up for us for that?
Steve – Because of recent events that we have skirted around, they have slowed me down on the planning side of things with that. We will have a special set for that don't you worry.
Obviously, for festivals, you get given an allotted time slot how do you go about choosing what songs to put into your set?
Rich – Today is going to be mainly old songs, as well as the new EP minus the Blood Alliance track.
Steve – We have headed back to the 'Neverworld' album, we have had to be a little bit careful with what we have chosen to give the new guys chance to rehearse the set. And these guys have really stepped up to the mark, learning the songs in 24 hours. We have to say a big big thank you to Benjamin Ellis of Scar Symmetry and Andy Kopczyk of I Am I for taking on this ridiculously complex challenge to help us be here and play this show today.
Have they got it down, do you think you can do this today given the circumstances?
Steve – They have been playing solidly for 19 hours even in the van on the way down, and now as we speak you can hear them in the background. These guys have just been amazing.
 Rich – fair play to them, absolute hats off to them.
Steve – I know PQ fans they will be behind us 110% and understand what's gone on.
Did you know who you wanted to step in when things went pear shaped?
Steve – It was more a case of who was awake at 2:00 on Thursday Morning.
Steve – Fortunately Ben was awake so we managed to get him on board, Andy awoke with a barrage of texts from us.
Rich – Andy rang me back at 8:00 am – yup I will do it.
They are legends for stepping in at such short notice.
Rich – It's unfortunate at what's happened has happened but it is water under the bridge now and we have to move forward and keep going.
Before we wrap it up is there anything you want to say to your fans?
Steve – As always you guys are legends, you give us the drive and determination to power through these sorts of situations. I've been doing this for 20 years and I've never had to do this before where we have had to pull a rabbit out of a hat so to speak. Cancelling the show on Thursday in Portsmouth mortified me as I've never cancelled a show in my whole career. But through all the bad there has been floods of support from fans, you look at the comments made it's an honour to have people follow you and support you and I'm very proud to call a large percent of these people my friends. Power Quest to me is more than just the people in the band.
Rich – we are like one big metal family.
Cheers for your time guys.
Steve – Cheers Linzi