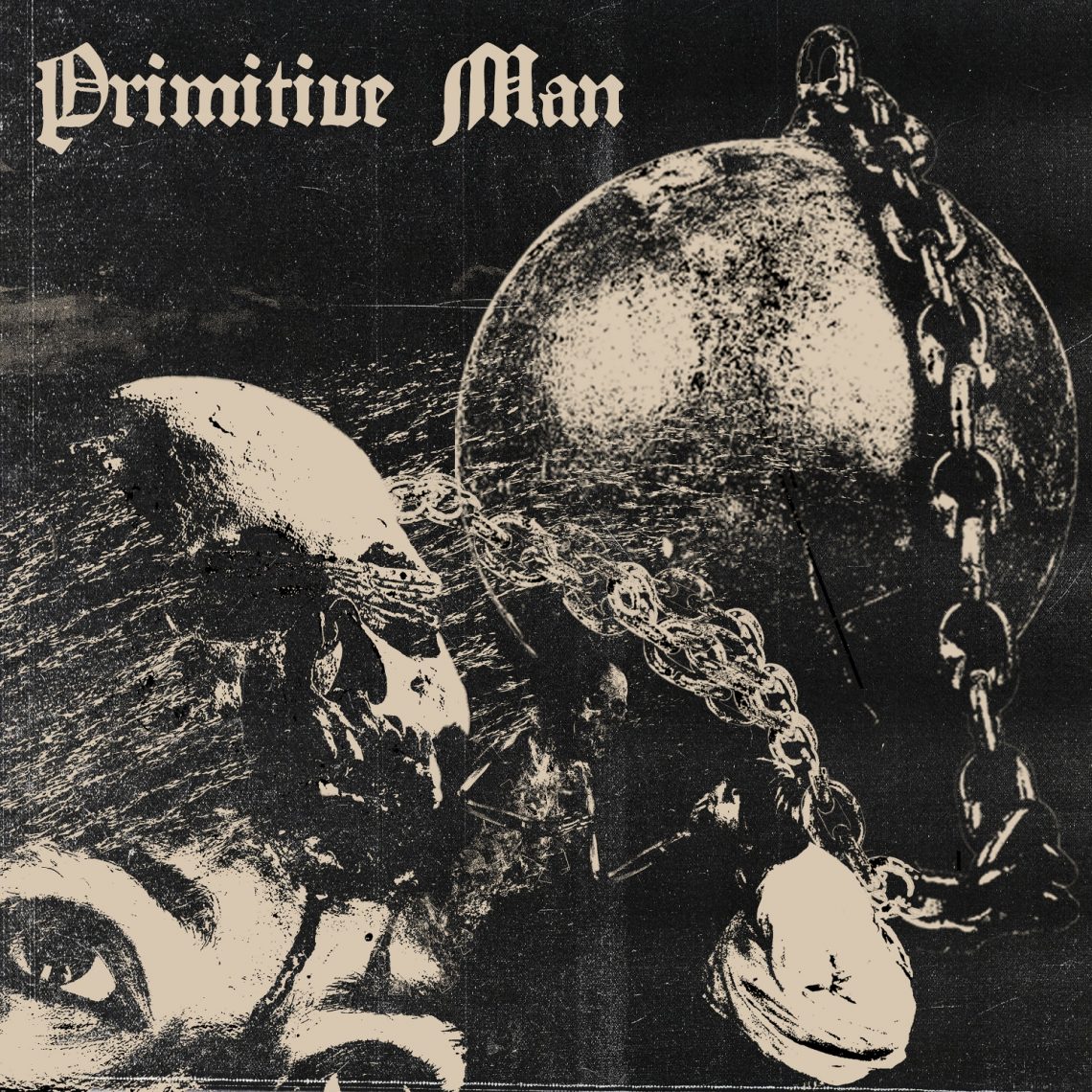 Primitive man – Caustic
16th November 2017
Guitar feedback – check
Downtuned guitars and thick bass – check
Vocals that are only understandable every now and then – check
Slow grind with rare pick up in tempo – check
Biggest pro for the album –
The artwork does it for me. I'm not sure exactly what it was about the album cover, but that was what made me wanna review this album.
Biggest con for the album –
Its pretty much what it says on the tin, it's pretty Caustic. It's not the world's easiest listen. It's not an album you're gonna have on in the background while you're getting your looking to relax with your feet up, pipe in your mouth by the fire. It feels like a long album too,because it gets quite repetitive.
The songs are cohesive (for this read sound the same) and don't deviate from a formula this trio have worked on… But it kinda just feels like one really long song by the end of it.
When you see that a band is Doom/Sludge – call it what you will – you know that the band playing this kind of music aren't exactly going to be throwing energy into the people listening. It's a slow grind of heavily distorted guitars and pounding drums.
The band work together well and they have created a bunch of songs that on their own all hold up well as individual songs, but as a collection it soon became tired as there's not a huge amount of variation as the guitarist and bass player seems to go through their chord changes from song one to twelve. I have to be honest too, if I didn't look up the lyrics to the songs on the band's bandcamp page (http://primitivemandoom.bandcamp.com/album/Caustic) then I wouldn't have had the first clue about what was being sung. Some people like this kind of vocal performance though and they can appreciate the kind of inaudible gutteral screaming on show here.
I get that I'm not expected to get to the end of this album and be grinning ear to ear and having enjoyed myself, that's not what "Doom" is about if I know the correct definition of the word! But, if we look at the original masters of doom you'd be looking at Black Sabbath and they didn't drag me through a whole bunch of grinding, there was dynamism in what they wrote. They'd change tempo, they'd change key and they would have different sections running throughout their songs. The average length of song on this album is probably six and a half minutes and when the start of the first song sounds the same as the middle of the last song and all of the parts of the other songs in between it begins to just kill you off.
If you're a fan of the slow guitar, lots of bass, slow thumping drums and some inaudible vocals then you're going to like this album. It does what I assume the band set out to do, it provides a dark and heavy album consisting of twelve songs and over an hours worth of music – which, to be fair, you don't get with most albums.
From my point of view, this album gets a 4/10. That's because I liked the artwork and because I feel like the band has done what they set out to… I'd just prefer to have heard some variation in the songs.
Score 4/10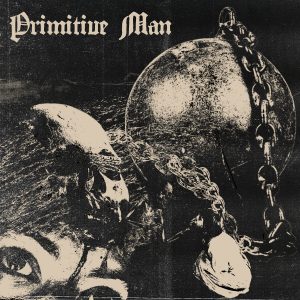 Track List
1. My Will
2. Victim              
3. Caustic
4. Commerce
5. Tepid
6. Ash
7. Sterility
8. Sugar Hole
9. The Weight
10. Disfigured
11. Inevitable
12. Absolutes
Release Date
6th October 2017
Label
Relapse
For all things Primitive Man click HERE & to purchase the album click HERE