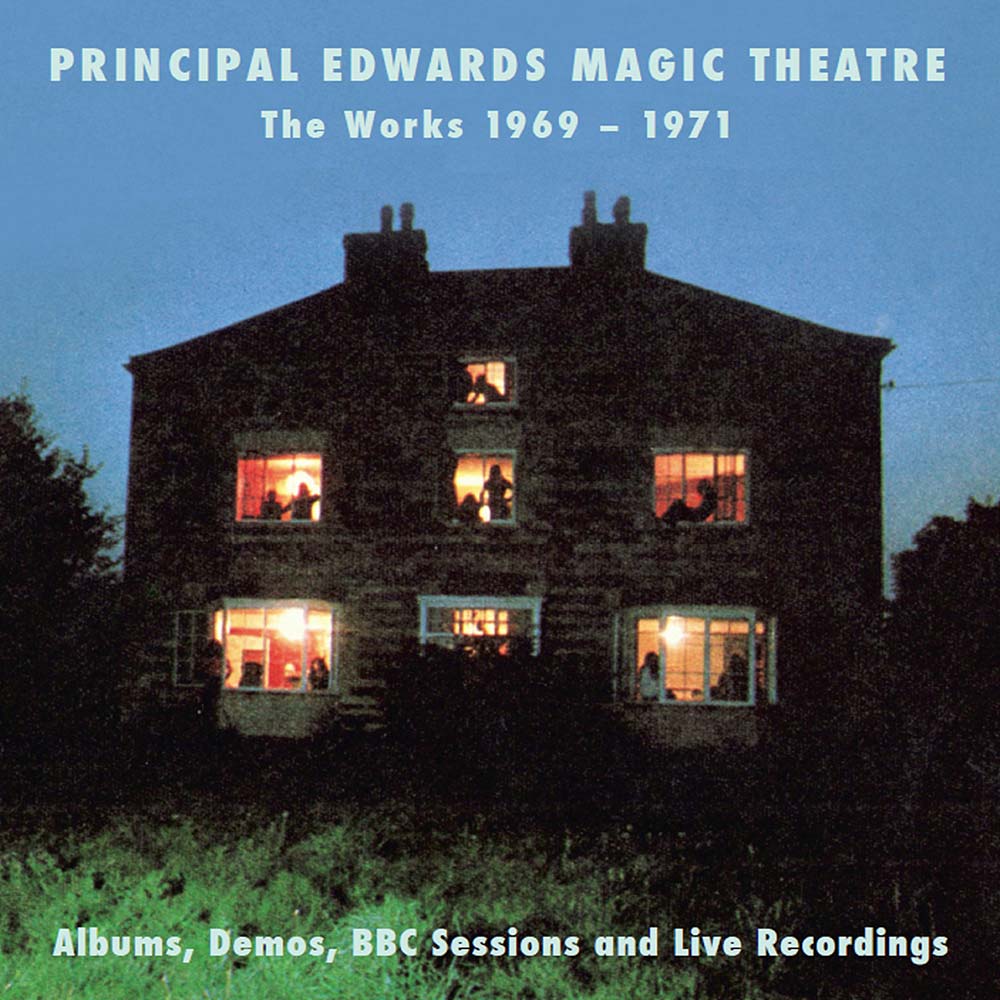 Principal Edwards Magic Theatre The Works 1969-1971: 3CD Box Set
30th March 2017
With British psychedelia coming to an end & bands such as Jethro Tull & The Enid coming into fruition along comes Principal Edwards Magic Theatre to throw their hat into the ring.
Championed by none other than John Peel & the first band to be signed to his Dandelion Records label, Principal Edwards Magic Theaters debut album Soundtrack was issued in 1969 after the successful single Ballad (Of The Big Girl Now And A Mere Boy)

Live, this band gave even Hawkwind a run for their money. Featuring 14 members, the band would incorporate, dance, mime & an incredible light show. The musicality of this band in a live situation has been captured on the 3rd disc of this set that features not just recordings made for the TV show Top Gear back in 1969, but a concert recorded in 1971 at the Hampstead Theater in London. All of which have recently been unearthed & all previously unreleased. 
Both Soundtrack & The Asmoto Running band have been remastered from the original source tapes & each contains their own brand

Although not to everyone's tastes when the band 1st appeared back in 1969 & often thought of to be pretentious & artsy fartsy, Principal Edwards Magic Theater are once again being talked about. New interest by aficionados of such eclectic styles of music along with fans of  Pink Floyd & Led Zeppelin are starting to take notice of this wonderful band once again.
Their music is actually quite hard to describe. Imagine if Jefferson Airplane & Hawkwind had a whiskey-fuelled trist in the back of a Camaro then Principal Edwards Magic Theatre would be the outcome.

This is a box set well worth having in anyone's collection so it's always on hand when you want something just that little bit different to listen to.. 
Score 7/10 & available HERE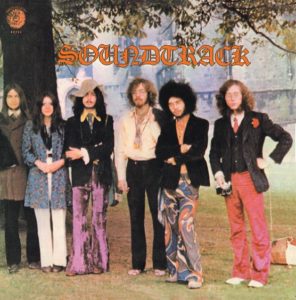 DISC ONE:
SOUNDTRACK
1. ENIGMATIC INSOMNIAC MACHINE 2. SACRIFICE
3. THE DEATH OF DON QUIXOTE
4. THIRD SONNET TO SUNDRY NOTES OF MUSIC
5. TO A BROKEN GUITAR
6. PINKY: A MYSTERY CYCLE

BONUS TRACKS
7. BALLAD (OF THE BIG GIRL NOW AND THE MERE BOY)
8. LAMENT FOR THE EARTH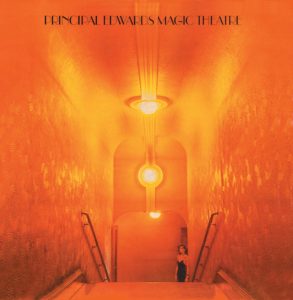 DISC TWO:
THE ASMOTO RUNNING BAND
1. MCALPINE'S DREAM
2. MCALPINE VERSUS THE ASMOTO
3. THE ASMOTO RUNNING BAND (HOU'AMIH)
4. ASMOTO CELEBRATION
5. FURTHER ASMOTO CELEBRATION (AFTER THE BALL)
6. TOTAL GLYCEROL ESTHER
7. FREEF ('R) ALL
8. AUTUMN LADY DANCING SONG 9. THE KETTERING SONG
10. WEIRDSONG OF BREAKING THROUGH AT LAST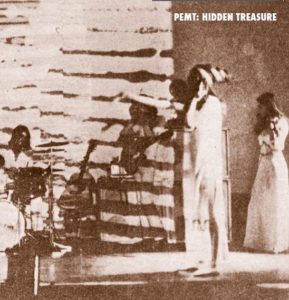 DISC THREE:
HIDDEN TREASURE: SESSIONS, LIVE AND DEMOS
1. THE BALLAD (OF THE BIG GIRL NOW AND THE MERE BOY) (TOP GEAR, 1969)
2. THIRD SONNET TO SUNDRY NOTES OF MUSIC (TOP GEAR, 1969)
3. PINKY: A MYSTERY CYCLE (TOP GEAR, 1969)
4. KING OF THE (TOP GEAR, 1970)* 5. THE FORTIETH DAY OF WINTER (TOP GEAR, 1970)*
6. VOLLABAST (LIVE AT HAMPSTEAD THEATRE)*
7. TWO WOMEN (LIVE AT HAMPSTEAD THEATRE)*
8. WEASEL (IN THE WARDROBE) (LIVE AT HAMPSTEAD THEATRE)*
9. SCARLET HALFMAN (LIVE AT HAMPSTEAD THEATRE)*
10. THE EGG AND THE ANTROBUS (LIVE AT HAMPSTEAD THEATRE)*
11. RAINY DAY ANNE (DEMO)*
12. DEAR JOHN & MARY (A STATE OF AFFAIRS) (DEMO)*
13. MINISTRY OF MADNESS (DEMO)*
ALL RECORDINGS PREVIOUSLY UNRELEASED
* SONGS PREVIOUSLY UNISSUED