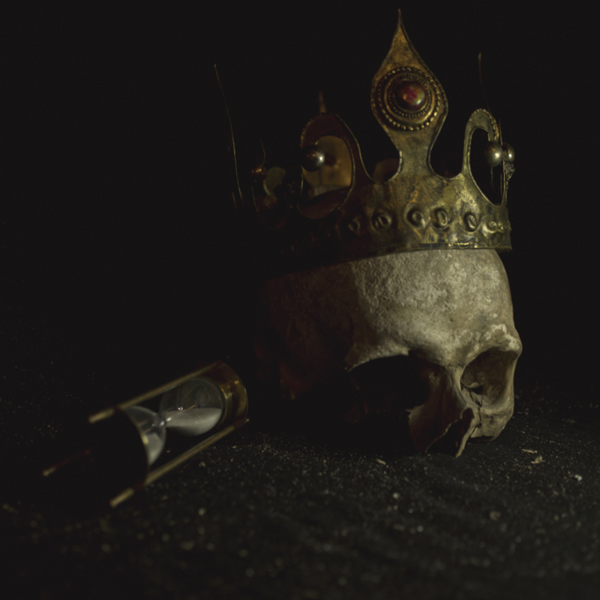 Profetus – Coronation of the Black Sun Album Review
29th September 2017
Profetus just released their tenth anniversary celebration edition of Saturnine Doom, and I took a lot of time to absorb it. The production quality was quite impressive but that is not surprising as this re-release advertises «high quality FLAC and MP3». Re-issuing an album like this with better quality production is definitely an intelligent move on the part of Profetus.
However…there is a caveat. This album was boring and I mean boring. It has all the hallmarks of classical Finnish funeral doom, atmospheric metal, the kind of which you need to be intoxicated to truly appreciate but for me it was so amazingly boring it was a struggle to get from beginning to end. I used it as the backing soundtrack to my housecleaning and I finished cleaning the house before there was any variation to the guitar riffs or vocals. There is also a lot of negative space within the album.
There are little to no extra sound effects to add texture or personality. This is not an album to listen to at home, it is definitely meant to be experienced live with all the heady stink and acoustics of a concert hall. I felt there was something deeply lacking, a certain sensory experience that could have made this a great album, especially with the stellar production quality.
So what do I say beyond that? I don't know to be honest. When I was running the album through the DR metre I noticed one song, Coalesce of Ashen Wings was so dynamic it sat at 17 and I don't even think I've heard anything of that production quality in possibly years or maybe ever. It was a bit of a let down with all the negative space.
The best experience was predictably the live recording of Blood of Saturn in Kuopio, Finland. There is definitely a certain warp and weft to the sound of funeral doom that lends itself much better to a live experience and this recording was the most fascinating to listen to.
Trying to get a grasp on the personality, quality, and character of this album, and indeed the band themselves proved to be a near impossible endeavour. In fact, when I went to check their website they have listed on their bandcamp it was merely a placeholder domain all in Japanese. Perhaps someone should let them know.
At the end of my listening experience, I found this re-issue to be a good business move on the part of Profetus but the album itself lacks distinct character and probably isn't worth spinning through some shitty at home sound system. I believe the album and it's production remaster deserve different ratings however.
Rating: 4/10 overall
Sound quality rating: 8.5/10
Profetus – Coronation of the Black Sun Album Info
Tracklist:
1. Saturnine Night Intro
2. The Eye of Phosphoros
3. Coalesce of Ashen Wings
4. Blood of Saturn
5. The Skull of Silence
6. Winter Solstice
7. Blood of Saturn (Live in Kuopio)
Record Label:
Weird Truth Productions
Release Date:
27th September 2017
Remastered by D. Lowndes at Resonance Sound Studio
Saturnine Doom dropped 27th September 2017
Purchase Coronation of the Black Sun here