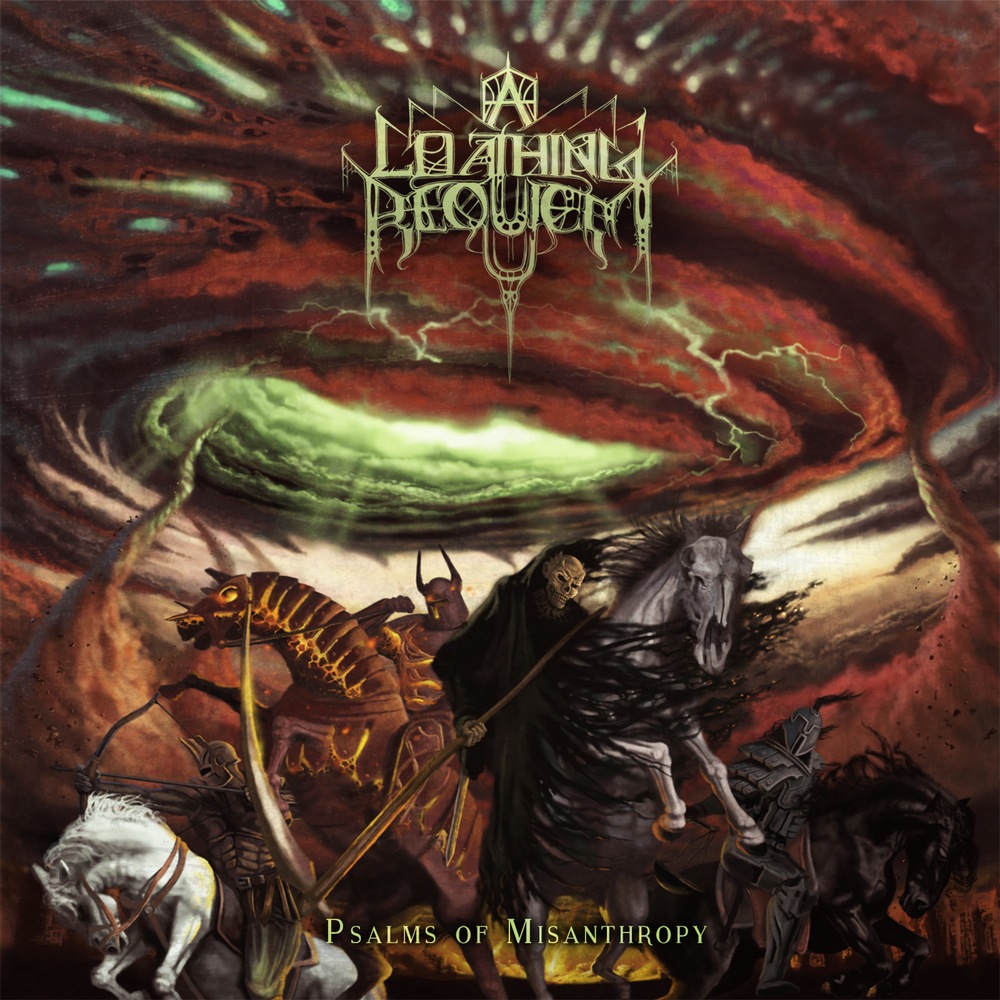 A Loathing Requiem – Psalms of Misanthropy Reissue CD Review
1st October 2016
0
By
Fraser
Technical death metal is a subgenre that has rocketed in popularity in the underground in recent years, boasting some of heavy metal's most talented and under-rated musicians. One of my first introductions to the genre was Inferi, an absolutely stunning band and the work of underground virtuoso Malcolm Pugh. It has been almost three years since Inferi's last album – however, Pugh's other brainchild, A Loathing Requiem, has reissued their debut album Psalms of Misanthropy earlier this year.
Psalms of Misanthropy is not an album for the faint of heart. Those unfamiliar with tech-death may find the blistering speed and over-the-top shred a little too much to stomach. For those with an already vested interest in the genre, however, this is an album that is guaranteed to please. Throughout the record, the listener is treated to brutalisingly fast blast beats, supremely catchy riffs and demonic vocals. And the solos, dear Satan the solos… Anyone familiar with Pugh's work will know exactly what to expect, even if they did not hear the original release of Psalms of Misanthropy. The man is a master of crafting emotive, passionate, yet technically jaw-dropping solos that would make even the most seasoned Steve Vai fan lose their shit.
A common complaint of tech-death is the lack of strong songwriting, with the music focusing solely on technical ability. This is not always the case. Psalms of Misanthropy stands as proof of this. Though it is technically astounding, Pugh's work on every track is a masterclass on how to mix technical genius and brilliant songwriting, without compromising on either aspect. With a beefed up remix and remaster, Psalms of Misanthropy is a necessity for any devout tech-death fan.
Score: 8 out of 10
Psalms of Misanthropy
Track List:
1. Annihilation Induced by the Luminous Firestorm
2. Rapturous Euphoria
3. False Gods Render Death
4. Enhanced Sinister Corruption
5. Ecliptic Realm
6. And Darkness Was Cast
7. Architect or Arsonist
8. The Carnage of Infinite Black
9. Purged and Forgotten
Record Label:
Artisan Era Records
Release Date:
2nd of September 2016
For fans of…
Alterbeast, Inferi, Necrophagist
Check out A Loathing Requiem on Facebook, and pre-order the Psalms of Misanthropy re-issue here!
How useful was this post?
Click on a thumb to rate it!
Average rating 0 / 5. Vote count: 0
No votes so far! Be the first to rate this post.
Related
About the author
This bearded wildman from North of the wall survives the harsh ever-present winter of Scotland on a healthy diet of thrash, death metal and beer.