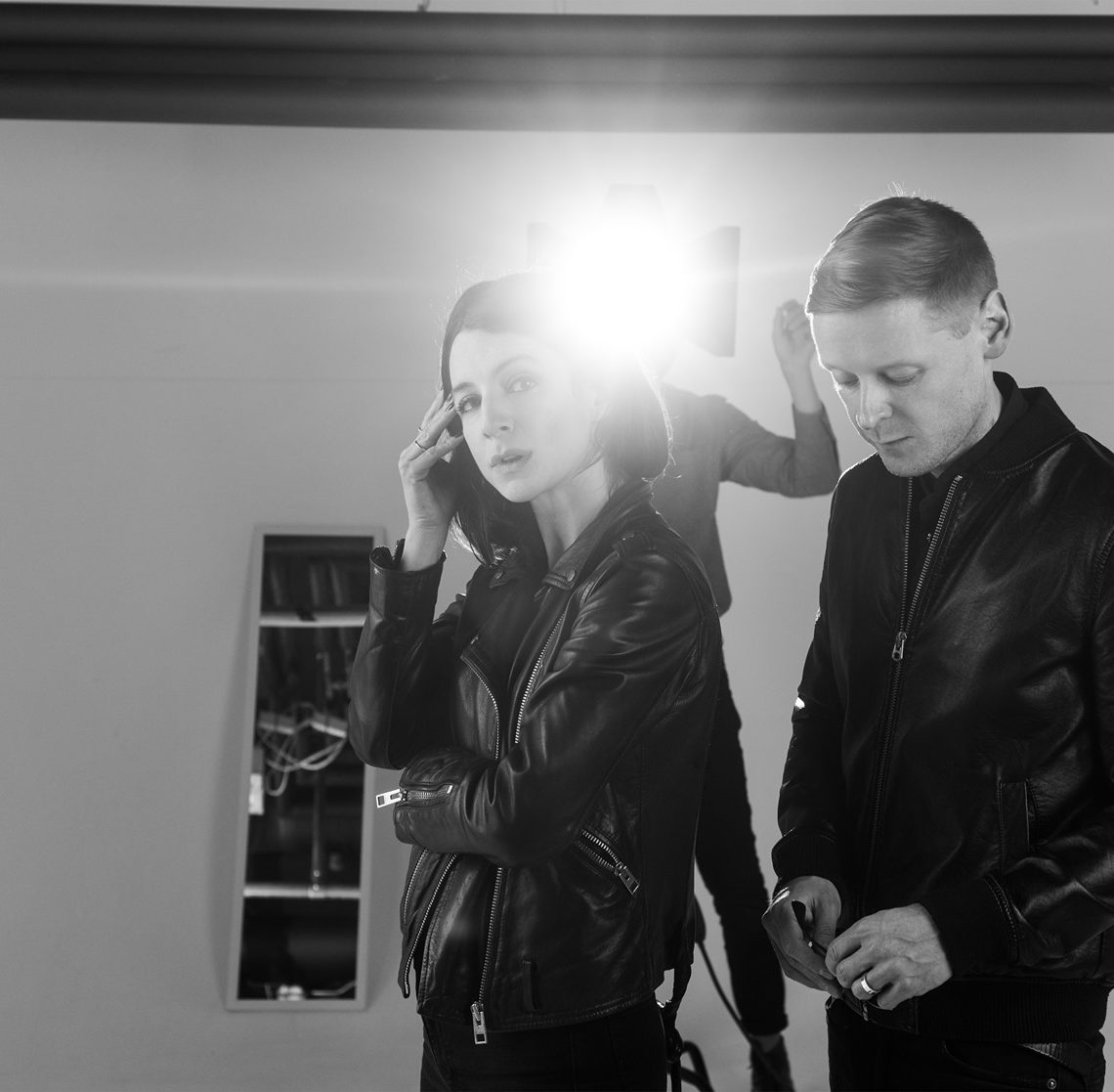 Pure Reason Revolution launch video for 'New Obsession' / New album 'Eupnea' released 3rd April (InsideOut)
6th March 2020
Pure Reason Revolution are set to release 'Eupnea', their first new studio album in nearly 10 years, on the 3rd of April 2020. Following on from the 10-minute epic 'Silent Genesis', the band are pleased to reveal the video for the albums second single 'New Obsession'. Watch the Thomas Hicks-created video here: https://youtu.be/dNP9z70zms4
Jon Courtney commented of the track: "It begins with the beeps, bleeps & monitors from the hospital apparatus & machines, setting the scene for the album. I had a primitive, more electronic demo before Greg (Jong) arrived in Berlin & at that point it got catapulted into a whole new direction."
'Eupnea' features the work of artist Jill Doherty on its front cover, and will be available as a Limited CD Digipak, Gatefold 2LP + CD (with etching on Side D) and as a digital album. Pre-orders are now available for both physical and digital here: https://PureReasonRevolution.lnk.to/Eupnea
The full track-listing is as follows:
New Obsession 05:09
Silent Genesis 10:20
Maelstrom 05:44
Ghosts & Typhoons 08:45
Beyond Our Bodies 04:28
Eupnea 13:23
Of the new album the band commented:
"We stuck to our manifesto of no musical boundaries and the result was 'Eupnea'. We return to a more progressive sound with ferocious guitars, thunderous drums and the stacked harmonies that give us our signature sound. We're excited to begin playing it live."
'Eupnea', the long-awaited return from the band, sees them harking back to their earliest days, while rolling in all of the musical experiments and experience they've gathered in the intervening years. 
The cinematic soundscapes of Hammer and Anvil? Check. The dark atmosphere and synths of Amor Vincit Omnia? Check. The gauzy psych-prog of their debut? Ch-check. 
It's sprawling, with three tracks hitting the 10 minute mark and one notching up against 15 minutes. Sure, track length does not equal ambition, but still, it's quite the statement of intent.
The band currently have two confirmed Summer festival dates, performing at Night Of The Prog Festival in Germany on the 17th of July, and Ramblin Man Fair in the UK on the 18th of July.
Pure Reason Revolution originally parted ways in November 2011 following touring in support of their 2010 album 'Hammer and Anvil'. Since then, Jon Courtney started Bullet Height and released their debut album 'No Atonement' in 2017, while Chloë Alper began a new band called Tiny Giant as well as playing live with the likes of Charli XCX and James. 
The band originally formed back in 2003, releasing their much-loved debut album 'The Dark Third' in 2006 via Sony BMG. They went on to release the albums 'Amor Vincit Omnia' in 2009 and 'Hammer and Anvil' in 2010.
PURE REASON REVOLUTION online:
https://twitter.com/prr_official
https://www.instagram.com/purereasonrevolution_official/
INSIDEOUTMUSIC online:
www.youtube.com/InsideOutMusicTV
www.facebook.com/InsideOutMusic