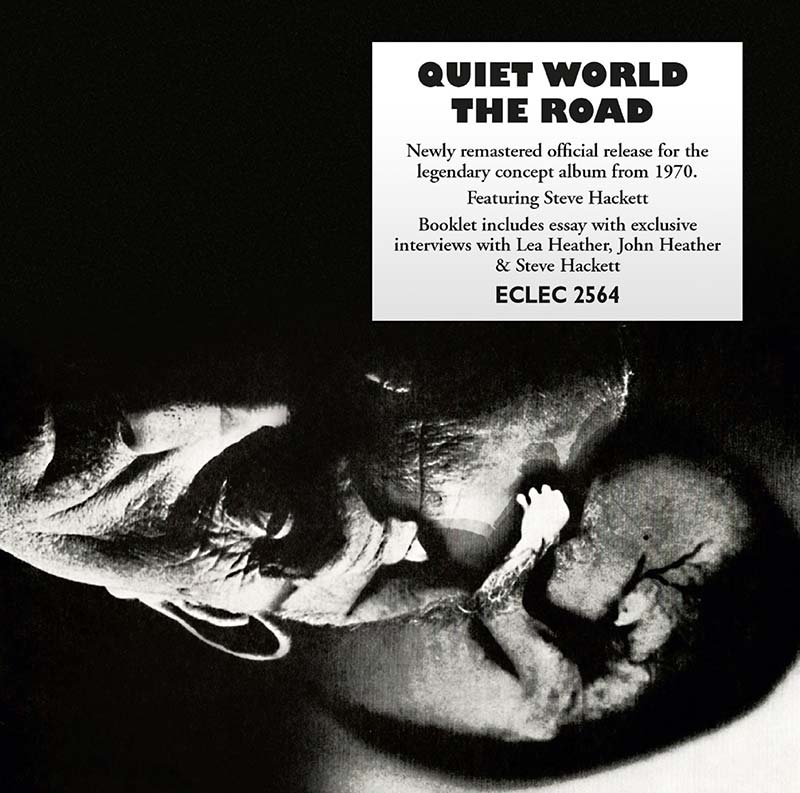 Quiet World – The Road
22nd November 2016
Quiet World formed back in 1969 & included future Genesis member Steve Hackett. Their only album The Road was originally issued in 1970 & it's now been given a complete remaster makeover with 6 bonus tracks & an official release.
The added bonus of this release is the single Miss Whittington / There is a Mountain, which was issued under the band moniker
The Road is a concept album of great depth. Based around the book The Aquarian Gospel of Jesus the Christ: The Philosophic and Practical Basis of the Religion of the Aquarian Age of the World and of the Church Universal by author Levi H. Dowling. The songs are based upon the astral plane mysticism & Akashic Records that the book is centered around.

The orchestration of this album is just out of this world (pun intended). Phil Henderson was truly a master of his craft as well as a very accomplished multi instrumentalist. Being able to switch from the recorder to his organ with ease.
Although this album is almost 50 years old (correct at time of writing) it still sounds alright.
Admittedly it's a non album track, but the stand out track is Sam. Hacketts blues laden guitar is off the hook.

It's not just a really good progressive, blues, rock album it's a must have, not just for Genesis completists but also for fans of space rock, concept albums & Hawkwind
Score 6.5/10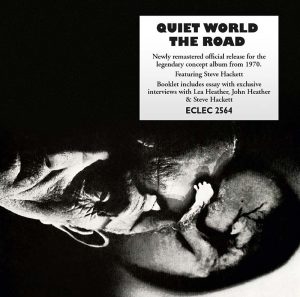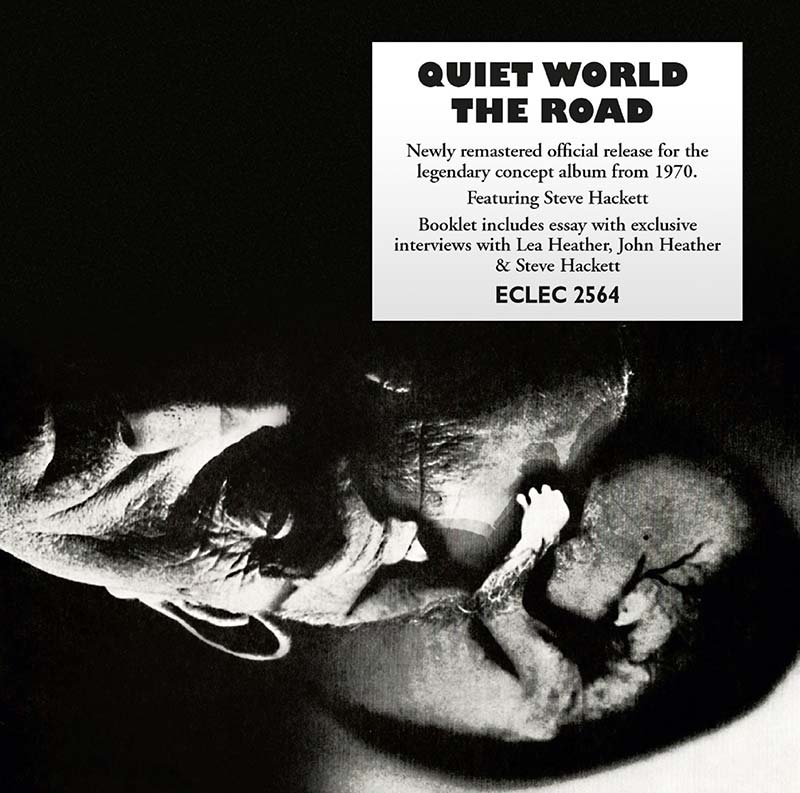 Track List
1. THE GREAT BIRTH / THEME
2. FIRST LIGHT
3. THEME
4. STAR
5. THEME
6. LONELINESS AND GRIEF
7. THEME – CHANGE OF AGE
8. CHRIST ONE
9. HANG ON
10. CHRIST CONTINUED
11. BODY TO THE MIND
12. TRAVELLER
13. LET EVERYBODY SING
14. THEME
15. CHILDREN OF THE WORLD
16. CHANGE OF AGE
17. LOVE IS WALKING
BONUS TRACKS
18. MISS WHITTINGTON
19. THERE IS A MOUNTAIN
A & B SIDE OF SINGLE – RELEASED IN SEPTEMBER 1969
CREDITED TO "THE QUIET WORLD OF LEA & JOHN"
20. REST COMFORTABLY
21. GEMIMA
A & B-SIDES OF SINGLE – RELEASED IN 1970
22. THE VISITOR
23. SAM
A & B-SIDES OF SINGLE – RELEASED IN 1971
Label
Esoteric
Quiet World: The Road is available to purchase HERE