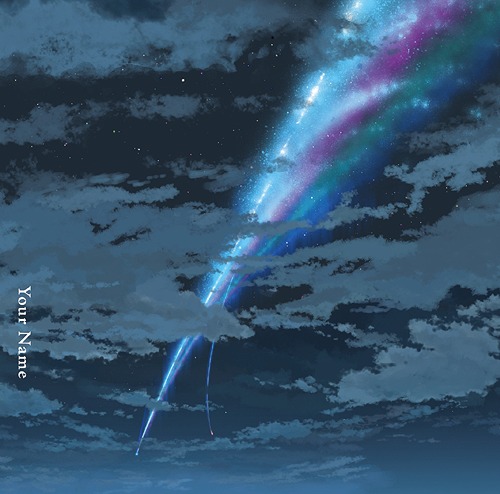 RADWIMPS Double 2017 Whammy:
16th February 2017
Radwimps new album 'Human Bloom' is due to be released March 31st with a nationwide tour in Japan, while Coldplay chose the group as special guests for their tour's performance in Tokyo.
Described by The Daily Mail as a "meaty cure for Japan's sugary music scene", this band sells out arena-sized venues, with their spectacular shows, whilst each of their studio albums has impressively sold over 100k copies. Now the UK is getting a chance to enjoy this dynamic, charismatic, post-punk group's latest album: RADWIMPS will be releasing 'Human Bloom' March 2017.  What's more, this exciting band will be Coldplay's special guests during their forthcoming 'A Head Full of Dreams' tour, in Tokyo later this year.
'Human Bloom' (Ningen Kaika) features RADWIMPS' signature genre-defying style, blending modern rock with the feel of jazz and hip-hop, creating a unique style of their own. The album and its supporting videos look sure to impress musically, lyrically, and visually. RADWIMPS always place great emphasis on performance and presentation, and are famed for their colourful, spectacular live shows, also for their thoughtful lyrics.
'Human Bloom' features 15 songs, including 'Hikari' (Light), which inspired the striking black and white video, directed by Yuki Yamato (one of Japan's hottest female directors); the band's hit singles from 2015: 'As A Symbol' and 'I Novel'; as well as the original versions of 'Zenzenzense' and 'Sparkle' (featured in Makoto Shinkai's record-breaking and critically-acclaimed anime 'Your Name.', whose soundtrack RADWIMPS composed).
To support the album, RADWIMPS will begin their extensive Japanese nationwide 'Human Bloom Tour 2017' which will hit the road on the 25th February 2017, going on to visit12 cities, performing at 17 large arena-size venues (including 2 days in Budokan: (9th and 10th May).
Hugely popular and respected in Japan, RADWIMPS will be also guest artists for Coldplay's Tokyo performance of their 'A Head Full of Dreams' tour, at the Tokyo Dome in April 2017: a testimony to RADWIMPS' popularity and pole position at the cutting edge of the Japanese music scene.
RADWIMPS will also visit the UK later in 2017.
Learn more about RADWIMPS and 'Human Bloom' at http://radwimps.jp

HUMAN BLOOM: Track List
Lights Go Out
Hikari
AADAAKOODAA
One spring Day
Zenzenzense (original version)
I Novel
Listen to It When It's Raining
Weekly Shounen Jump
Stick Figure
As A Symbol
Human-Shaped Constellation
Sparkle
Bring Me The Morning
O&O
Confession
RADWIMPS are:
Yojiro Noda (vocals / guitar / piano)
Akira Kuwahara (guitar)
Yusuke Takeda (bass)
             (Drummer Satoshi Yamaguchi is currently on a break due to his illness)