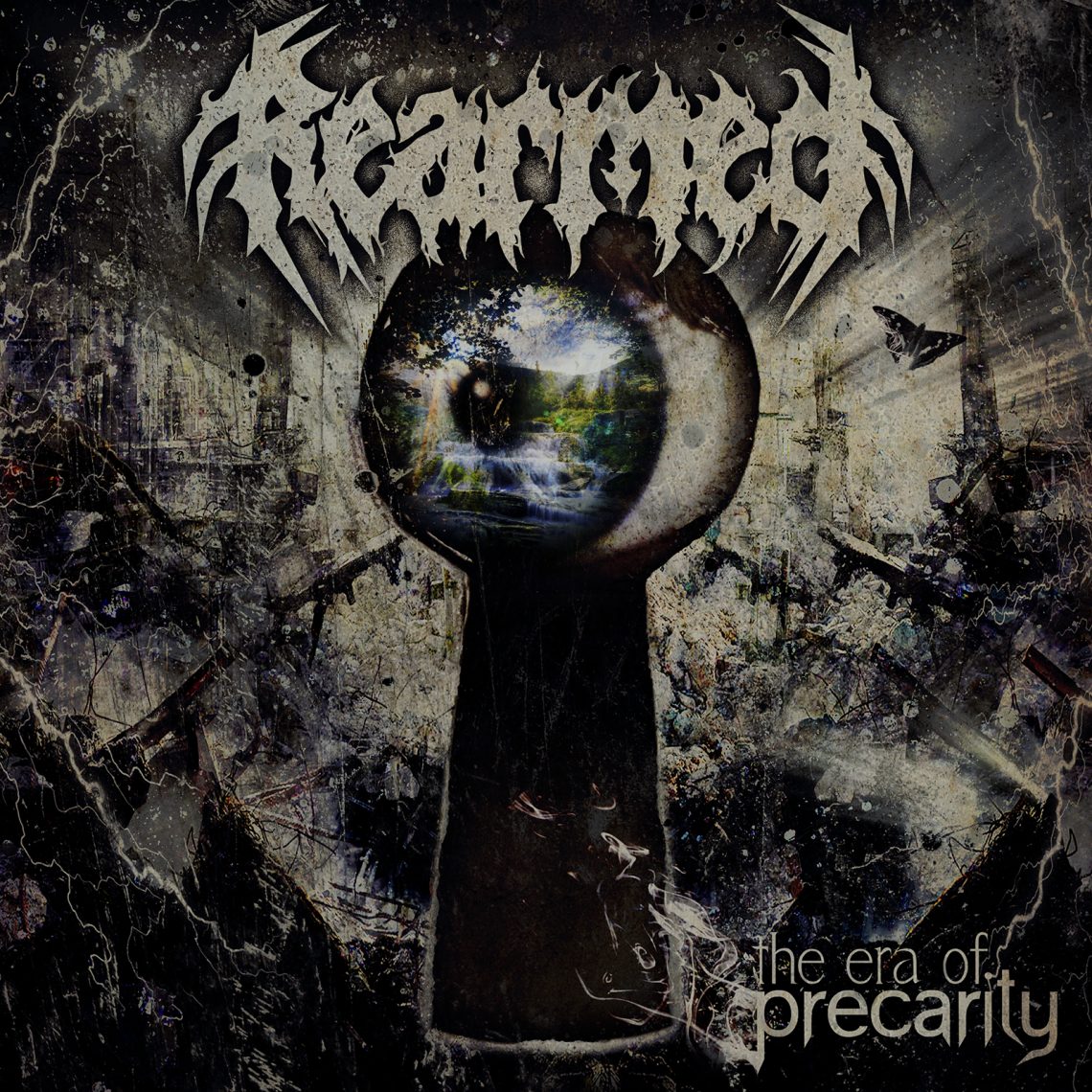 Re-Armed – The Era of Pracarity CD Review
18th September 2016
Ahhh Finland. Finland is one of my favourite countries in the world to visit – beautiful scenery, a rich history, excellent beer, and more metal bands than you can shake a riff at. Not one to generalise, but on the whole, Finnish metal is largely excellent – it must be something in the beer. So you can imagine my glee when The Era Of Pracarity, the third album from Re-Armed, crossed my desk.
The Era of Pracarity is a wonderful mix of modern sounding thrash and Gothenburg influenced melodic death metal. Throughout this entire record, the riffs are fast and in-your-face, and the solos shred with the best of them. I cannot stress enough how good the guitar work on this album is. Lyrically, The Era of Pracarity focuses on the dystopian themes that are ever-popular in metal.
Around the half-way mark, Re-Armed really crank the ferocity up a notch with Years Of Decay. Years of Decay sees the Finns lay the groove down pretty thick, mixing it with their signature speed perfectly. There is a gorgeous softer passage in the middle of the track that leads into a gentle solo, allowing you a moment to catch your breath before Re-Armed beat you down with groove once more. Evolve Cycle brings some more groove to the table, focussing a little more on the speed and thrashy elements, however. The real album highlight though is Cursed Beyond Belief. Though stubbornly refusing to abandon the thrash elements of their music, and rightly so, Re-Armed hit their heaviest moment with Cursed Beyond Belief. The whole track just oozes a brutalising savagery that would not be out of place on the heaviest of death metal records.
The only real issue with The Era of Pracarity is the lack of variation. Everything seems to be going at 666bpm, and the vocals very rarely change from a slightly-higher-than-mid-level growl. This leaves the album feeling a bit grating by the time it comes to an end. On the whole, however, this is a collection of really fun, really strong thrashy melodeath. A strong release from the Nordic veterans.
Score: 8 out of 10
The Era of Pracarity Information
Track List:
1. Novus Ordo Seclorum
2. Lullaby of Obedience
3. Through the Barricades
4. Riot Act
5. Ivory Towers
6. Years of Decay
7. Three Headed Beast
8. Evolve Cycle
9. The Aftermath
10. Cursed Beyond Belief
11. Purification
12. The Hunt Is On!
Record Label:
Saarni Records
Release Date:
30th of September 2016
For fans of…
Kreator, The Haunted, Testament
Check out Re-Armed on Facebook, and preorder The Era of Pracarity here!