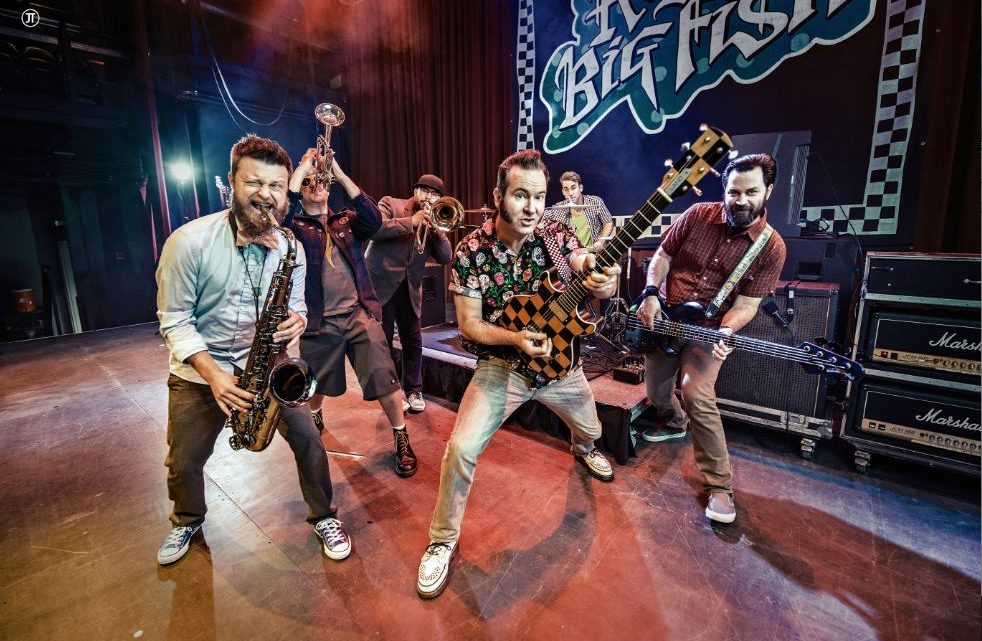 Reel Big Fish Announce UK Tour
4th July 2019
Ska-punk titans Reel Big Fish will be touring the UK this November with support from Lightyear and [spunge].
Dates run from November 5-21.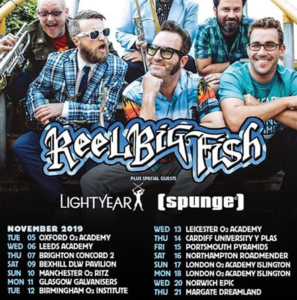 General admission tickets for all shows are on sale now.
As one of the key mid-90's ska-punk bands to emerge out of Southern California's third wave ska scene, along with acts like No Doubt and Sublime, Reel Big Fish's popularity hasn't faltered over the years. Distinguished by their hyperkinetic stage shows, sarcastic humour, ironic covers of new wave pop songs, and metallic shards of ska, the group continues to tour the world playing shows to a hardcore fanbase that's as devoted as ever. The band's 9th studio LP, 'Life Sucks…Let's Dance' was released in late- 2018 and has garnered some of the best reviews of their lengthy career.
Stream Reel Big Fish's latest LP 'Life Sucks…Let's Dance' on iTunes: https://itunes.apple.com/us/album/life-sucks-lets-dance/1442723388 and Spotify: https://open.spotify.com/album/7oZd1PgW5rhdtVP8N8d6Wy.
Reel Big Fish Socials:
https://www.facebook.com/ReelBigFish
https://twitter.com/ReelBigFish