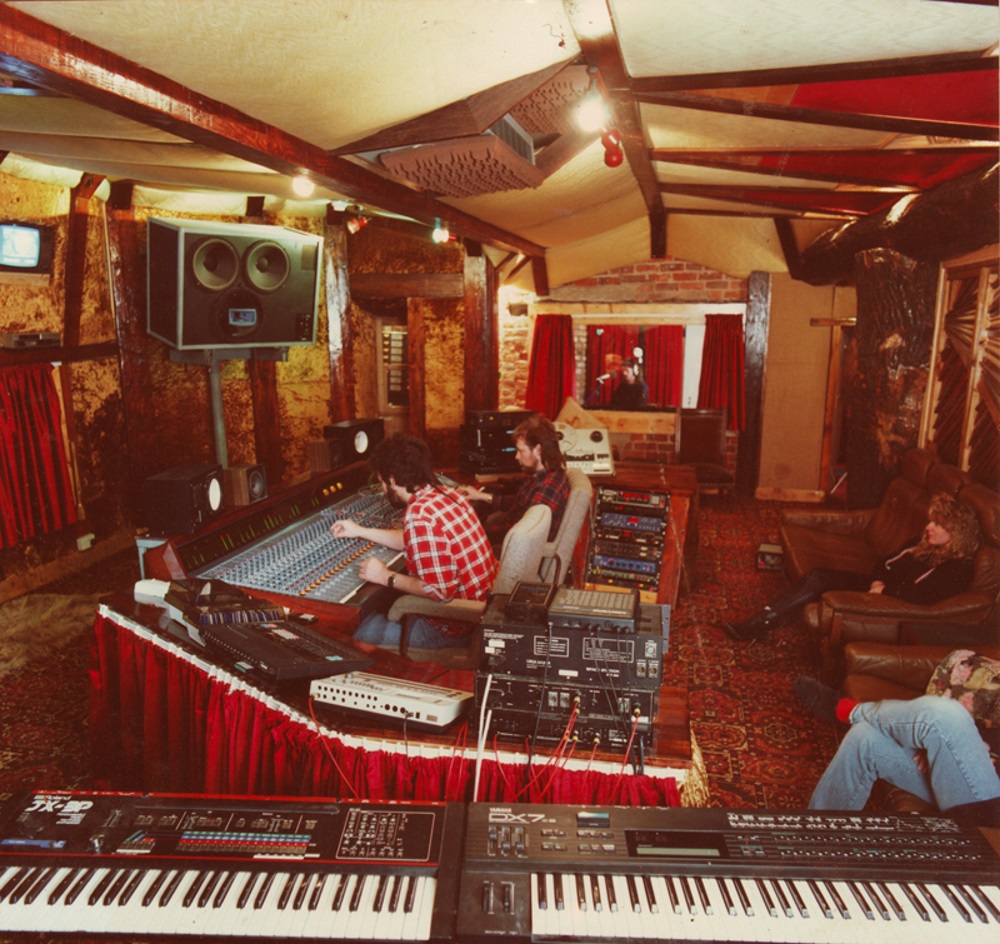 Remembering Slaughterhouse Studios
12th May 2015
Do you remember Slaughterhouse Studios in Driffield? Chances are you don't, but look closely at the notes on the sleeve of your LPs, the booklets of your CDs, or even the inlay cards of your cassettes and you'll be surprised how often the name turns up.
The studio took its name from its location. It was built on the site of an old abattoir in the quiet East Yorkshire town.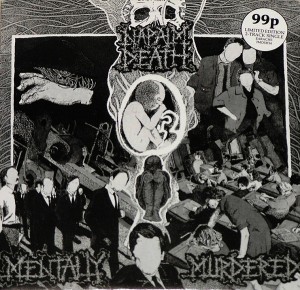 Napalm Death were the first of many Earache artists to set foot in the studio in the late 1980s. This was based purely on the opinion of Mick Harris, then-drummer with the grindcore merchants. He rated the clear-cut sound on an album by indie band, The Sundays, which had been recorded there. A peculiar source of inspiration, but the first step in an important story nonetheless.
The studio's in-house engineer/producer at the time was Colin Richardson. He really got what Napalm Death were doing – it turned out he was no stranger to extreme music, having previous worked on Discharge's WHY? EP – and helped craft a sound that turned around Earache's fortunes.
After Napalm Death's Mentally Murdered EP, the label sent other artists to Slaughterhouse to record. These included Bolt Thrower, Carcass and masters of garden "frash", Lawnmower Deth.
Lawnmower Deth frontman, Qualcast "Koffee" Mutilator, remembers his time in Driffield fondly: "We stayed in the studio. It was the first time we'd had this kind of option.
"We'd just signed to Earache and they were using the studio a lot. Previously our first album had been recorded in a little studio in Nottingham, in and out in 13 hours. Earache had put us in Slaughterhouse for I think 10 days or so. The studio itself had residential so we stayed there.
"It's years ago and I struggle to remember everything about it but I do remember the room I slept in faced onto the high street so you sat in bed watching local residents walking past. Also one room was an old 'live room' for the studio so was blackout and soundproofed. Like sleeping in a coffin! I remember everyone wanted that one – it was a guaranteed good night sleep. Anything that can cut out bodily noises of other band members is a result.
"It was our first proper experience so we thought it was incredible. We've been to plenty of other places – Square Centre in Nottingham, Phil Oakey's place in Sheffield, Windings in Wales and Sawmills in Cornwall. I'm not the most technical by any stretch of the imagination but I remember it holding up really well. We had a great time there. In fact I would say we were probably as happy recording there as anywhere. We probably worked a bit harder."
It wasn't just Colin Richardson who was proving a draw for bands. Co-engineer, Steve "Stilly" Harris – who would later go on to work with U2 – was also making a name for himself.
Qualcast continues: "Why Driffield? The simple answer is Steve Harris. Steve had been working with Little Angels and Acid Reign and we got on like a house on fire."
There was little time for antics while they recorded Ooh Crikey! but the singer says there was still some down time: Do you know what, I don't remember visiting an hostelries at all! Harris locked us in the studio and made us work!
"I do remember a funny little night club in there though, downstairs. That's where most of our drinking went on. There was never anyone in there, just us and Stilly Harris and a load of records. Spent most of our time playing stuff loud, getting drunk and dancing."
Another band who spent time in the town was Acid Reign. The Harrogate thrashers recorded their acclaimed Obnoxious album and the Humanoia EP at Slaughterhouse.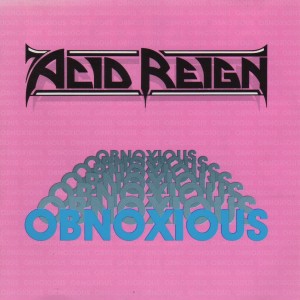 The band's singer, H, recalls: "The owner had a little flat a couple of streets away that he put bands in when recording there. It was part of the deal if you wanted to do the "residential" option. The owner of Slaughterhouse is actually the guy who does the voice over in Thoughtful Sleep on Obnoxious!"
There were fun times apart from recording too: "When we recorded Humanoia, it was basically party time. We had friends coming over and we made good use of the night club downstairs. One night it all went off, we got stuck into the poteen (Irish potato moonshine) after a long session at the bar. There was a guy called Dave who used to work there and he broke out the big spliffs and all this lead to a lot of illness!
"When I got back to the flat, Adam's head was hanging out of the kitchen door onto the path outside where he'd been "ill". Everyone else was passed out too. We were all still pissed in the morning so we decided to dress Stilly in a bra and revealing top we'd found in a cupboard and sat him in the window of the flat that looked straight out onto the street. Basically the idea was that we create our very own Dutch Red Light District in Driffield. It was hilarious watching people walking by seeing this bloke half dressed as a woman making come inside gestures to them!
"Mac had some friends come down as well and we saw them for a few hours and got split up in our drunken haze. Next thing we knew they'd been arrested and were being held in the police station.
"If you have the Humanoia single, check out the thanks list on the back and you'll see that it's all about how much fun we had with lots of cryptic nicknames. The label were furious with us as the bar bill we ran up cost more than the studio time!"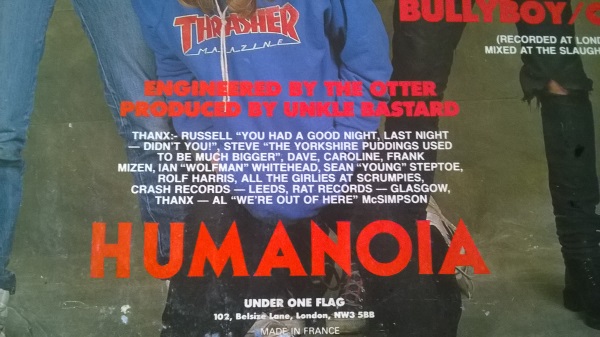 "We had some awesome times out there I was gutted when I heard that it had burned down."
Sadly the studio was lost to a fire, supposedly caused by a faulty air conditioning unit, in the early 1990s. Curiously all the master tapes had been removed from the building before this happened.
Acid Reign are currently practising as a "rebooted" line-up which contains only H from the band that split up over twenty years ago. They haven't ruled out recording new material, although they'll have to find a different studio.
Lawnmower Deth are content with just playing a few concerts each year. When asked if there was any chance of some new material, Qualcast Mutilator replied: "Christ, I hope not!"