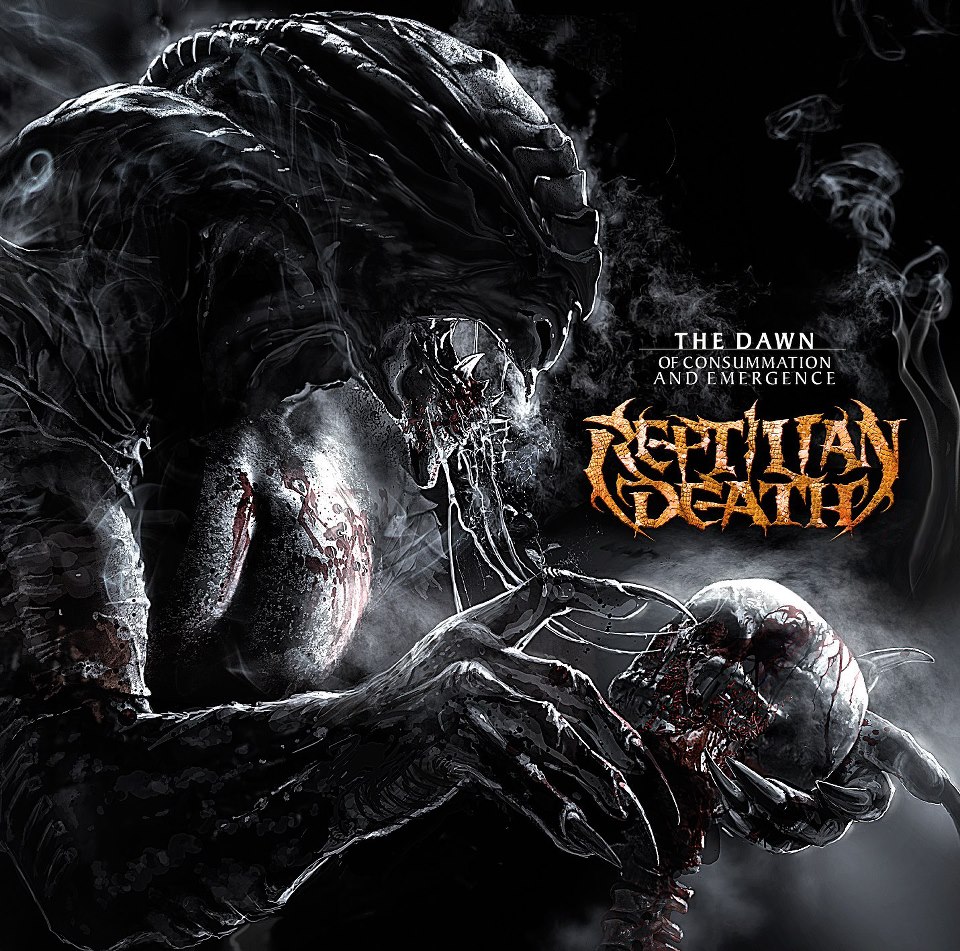 Reptilian Death – The Dawn Of Consummation And Emergence
29th September 2013
Video ID not provided: Please check your shortcode.
I've been a fan of the Indian metal scene for quite a few years now.  My wife's family are from India, and I've been lucky enough to visit the country several times.  Over the years I've picked up a few CDs and gradually started to get a feel for the developing Indian metal scene.
Sahil 'Demonstealer' Makhija is one of the bigger names of that scene.  He's the founding member of Demonic Resurrection, a well respected blackened death metal band from Mumbai, and he's also the owner of India's first extreme metal label, Demonstealer Records.
Reptilian Death were orginally formed in 2001 as a side project for Demonstealer, and were initially humourous in their approach (their first EP was titled 5 Easy Ways to Murder Someone).  But over the last few years the band has undergone a number of changes and the band have metamorphosed into brand new beast.
Fronted by Vinay Venkatesh, dressed in priestly robes with his face painted half black and half white, and backed by a band of masked members, Reptilian Death are now starting to make a real name for themselves with the release of The Dawn Of Consummation And Emergence.
The album opens with the atmpospheric intro of 'PrimEvil', but things kick fully into life with 'Inchoate' – a mid-paced tempo track with moody and shifting melodies, and an underlying groove running through it.
The rest of the album is very similar in style and tone, and the album has a consitent feel to it.  If I had to make any criticism it would be that at first it does sound a bit samey.  However, after a few listens the subtle nuances of the individual tracks become apparent.
Muscially, it's all first class.  The riffs are mainly in the form of little licks, the drums are relentless, and the vocals are an interesting mix of growls and shrieks.  It's dark and brutal, and tracks like 'Distorted by Bondage, Blood and Bestiality' and 'Patchwork and the Art of Skinning' deliver exactly what you'd expect.
This is an album of well executed technical death metal that somehow manages to have an organic naturally flowing feel to it.  It's not ground breaking, but it is impressively done and it's worth checking out if you're looking for some good quality death metal.
Here is the official lyric video to 'O' –
Reptilian Death willl be playing their first international gig at the two-day Hammerfest festival in North Wales, UK in March next year, and are hoping to follow that up with a European tour.  On the strength of The Dawn Of Consummation And Emergence I will certainly be going to see them if they play anywhere near me.
Score: 8 out 10
[box_dark]
ALBUM INFO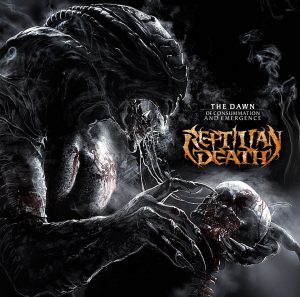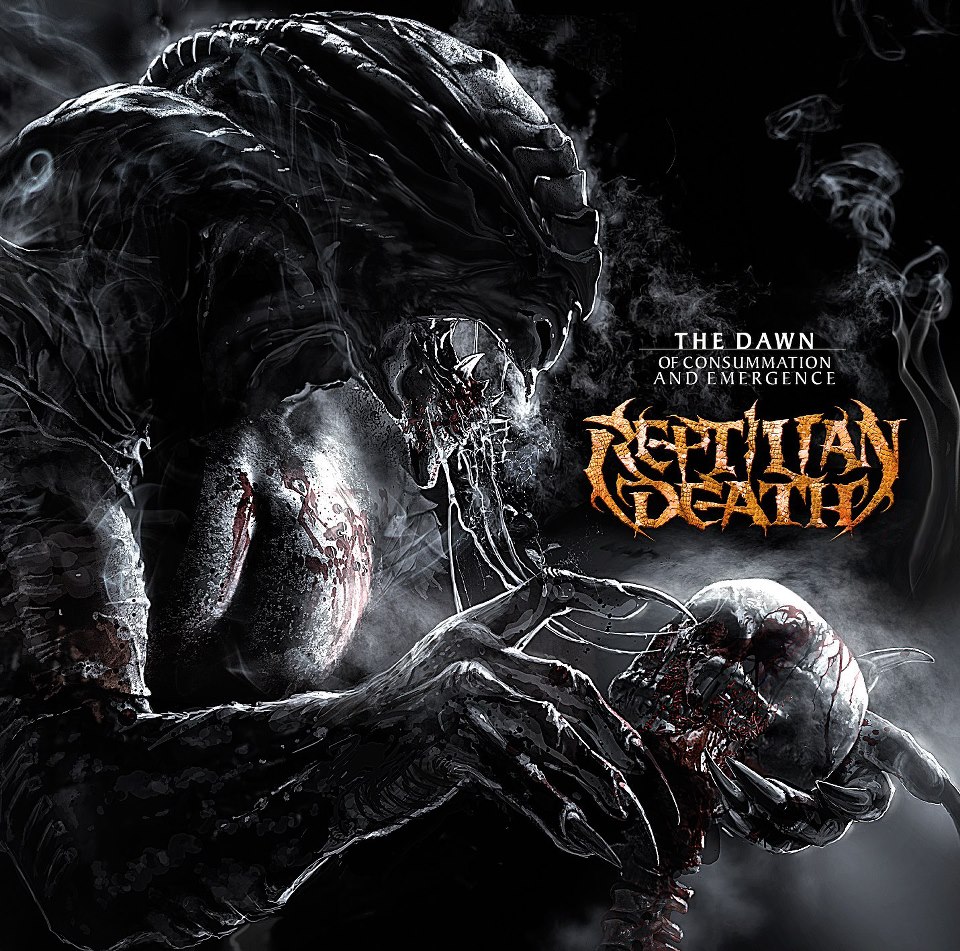 Tracklist
01.  Primevil
02.  Inchoate
03.  Stimulate, Hike, Impel, Tear
04.  Soaked with the Imperfections of Puerile Blood
05.  Emerge, Hatred, Emerge
06.  Distorted by Bondage, Blood and Bestiality
07.  Unnervingly Perverted at the Altar
08.  Patchwork and the Art of Skinning
09.  0
10.  Now You Graze upon Me
11.  Marvelous Gods – The Apple of My Eye
12.  Emergence – The World, Your Playground
Release Date
15th October 2013
Record Label
Old School Metal Records
Website
www.facebook.com/ReptilianDeath
[/box_dark]