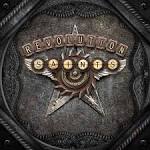 Revolutions Saints – Revolutions Saints
5th March 2015
Many Supergroups have come, and many Supergroups have fallen or missed the mark, when ego's get in the way or members start to combat for the limelight it can be a dangerous thing. That said, when it works it can produce some pretty amazing results. Think of Mr Big, Damn Yankees, or Bad English, each subject to amazing results ( check out their albums – Mr. Big's first two) but casualties of inner turmoil – aside from Mr. Big the others fell apart at the hands of their genius. Then there are Supergroups that just don't seem to flow, like W.E.T. ( in my humble opinion ).
I'm proud to say Revolution Saints fall well within the realms of the first, this slice of perfection for such seasoned performers sounds fresh and as prominent today as it would have easily have in the late eighties AOR birth.
This stands side by side for consistency and impact as Def Leppard's "Hysteria" or Whitesnake's "87", for three days this has been on continuous rotation, and with special appearances by other renowned artists it's clear why Revolution Saints material demands such endorsement, each track can stand alone on it's own merit and simply put it makes for an amazing achievement. Let's hope these ego's just let the music do the talking and there's more albums to come – an album as good as this simply needs to be followed up.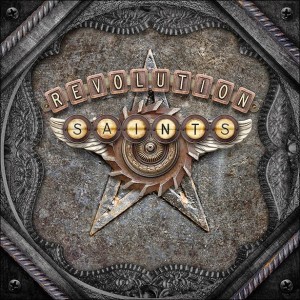 ALBUM INFO
Track List: 
1. Back on My Trail
2. Turn Back Time
3. You're Not Alone
4. Locked out of Paradise
5. Way to the Sun
6. Dream On
7. Don't Walk Away
8. Here Forever
9. Strangers to This Life
10. Better World
11. How to Mend a Broken Heart
12. In the Name of the Father (Fernando's Song)
Record Label:
Frontiers Records
Release Date:
20th February 2015
Band official site:
https://www.facebook.com/RevolutionSaints