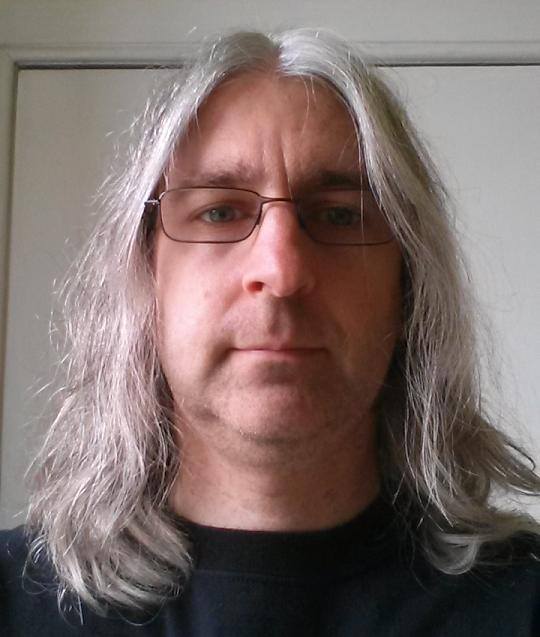 Rich Dodgin
17th April 2013
Hi, I'm Rich and I've been into metal since I first heard Master of Puppets back in 1988, when I was 15.  As a hardcore teenage metalhead I listened to everything from Iron Maiden to Slayer to Living Colour, with my favourite group being Suicidal Tendenices.  In 1990 I went to my first gig – Clash of the Titans at Birmingham NECC featuring Suicidal Tendencies, Testament, Megadeth, and Slayer!
Then I went to Uni and, as well developing my drinking skills and discovering my love of curries, I broadened my musical tastes a bit to include bands like Public Enemy, The Prodigy, CUD, and Nirvana, and I got to see some more cool bands live including Carcass, Bodycount, and Fugazi.
These days I listen to a wide variety of music and enjoy listening to most things – from Gojira to Guns N Roses to Godspeed You Black Emperor to Jesus Jones to Johnny Cash to Voivod.  But my favourite genre is still very much thrash metal – and in particular those bands from the late 80's early 90's Venice Beach thrash / crossover scene, such as Suicidal Tendencies, Excel, Beowulf, No Mercy, and Uncle Slam.
Gig wise, my most memorable ones from the last few years include Faith No More, The Mad Capsule Markets, Infectious Grooves, The Big 4 (Anthrax, Megadeth, Slayer, Metallica), Gojira, Obituary, and Death Angel.
Apart from headbanging to music, I also enjoy writing fiction, and drinking beer \m/