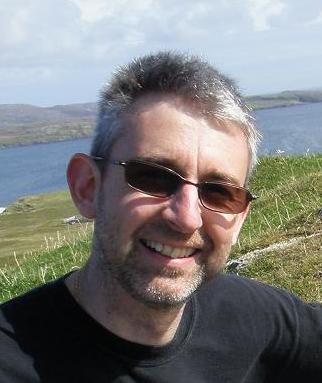 Rich Dodgin's Best of 2013
24th December 2013
2013 was my first year as a member of the team at All About The rock – and what a fantastic year it's been!
I've interviewed some of my heroes, seen some amazing live performances, and reviewed some outstanding albums.
Here are my personal top 10 highlights of 2013.
01 Interview with Richard Patrick from Filter
This was my first ever face to face interview with a genuine rock star, so I was nervous to say the least. Fortunately, Richard is a friendly and genuinely down to earth guy and, as a result, the interview was very relaxed and felt more like a chat.
 https://allabouttherock.co.uk/interview-richard-patrick-filter/
02 Xentrix @ The Cathouse, Glasgow, 13th December 2013
My favourite UK thrash band of all time, and a band that I never thought I'd get to see live. An intimate venue, great sound quality, and an awesome set list made this a truely fantastic gig. Worth the 20+ years wait.
 https://allabouttherock.co.uk/xentrix-cathouse-glasgow-13th-december-2013/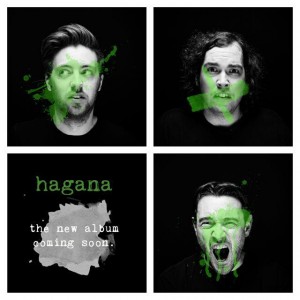 03 Interview with Hagana
Hagana are my favourite band of 2013 – I've seen them live 3 times this year, and have had their EP and new (soon to be released) album on repeat play for months. They're lovely guys and interviewing them was a genuine pleasure. Look out for the album review in early 2014.
 https://allabouttherock.co.uk/interview-hagana/
04 Interview with Dr Hex from Albatross
Albatross are the band that got me into Indian metal in a big way, and are still my favourite Indian band – so getting an interview with their bass player and founding member Dr Hex was a huge thrill for me. The fact that he's someone that I've since become good mates with is also very cool.
 https://allabouttherock.co.uk/interview-with-doctor-hex-from-albatross/
05 Interview with Rob Cavestany from Death Angel
With their latest album blowing away all opposition, I was thrilled to do a Skype interview with Rob – someone who has been one of my heroes of metal since the early 1990's. Rob is a very cool down to earth guy and the chat was friendly and informal.
 https://allabouttherock.co.uk/interview-rob-cavestany-death-angel/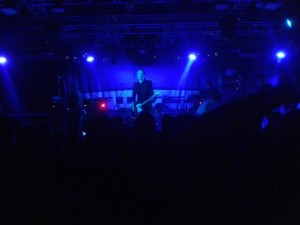 06 Filter @ Edinburgh Liquid Rooms, 26th August 2013
A perfect live performance by a band that totally gave it their all live. I went home exhausted – with neck ache and ear ache that lasted for days. Fantastic.
 https://allabouttherock.co.uk/filter-edinburgh-liquid-rooms-26th-august-2013/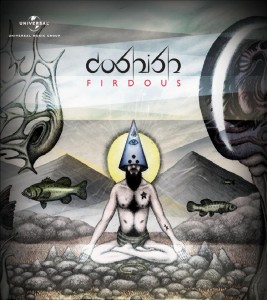 07 Coshish – Firdous
My surprise album of the the year. A concept album, sung completely in Hindi, by a band that four months ago I'd never heard of. An album of beautifully haunting but uplifting music that deserves to be checked out by fans of Porcupine Tree and prog-rock in general.
 https://allabouttherock.co.uk/coshish-firdous/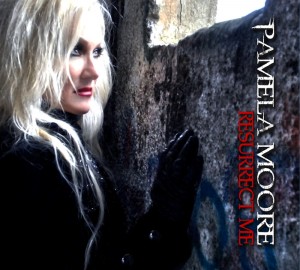 08 Pamela Moore – Resurrect Me
Musically, this is heavy as hell, with awesome riffs and guitar work. Add to that Pamela's amazing vocals and songwriting skills and you have a fantastic album that deserves to be heard by anyone who likes hard hitting rock music.
 https://allabouttherock.co.uk/pamela-moore-resurrect-me/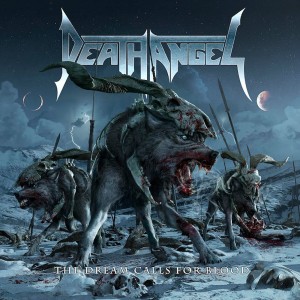 09 Death Angel – The Dream Calls for Blood
Brutal and uncompromising, this release showed that Death Angel are still a major force to reckoned with. For me, this has set the standard for modern thrash, and is my favourite thrash album of 2013.
 https://allabouttherock.co.uk/death-angel-dream-calls-blood/
10 Nine Inch Nails – Hesitation Marks
Dark, moody and less poppy than the last couple of NIN releases this is a fantastic return to form for Trent Reznor. Can't wait to see them live in Glasgow in 2014.
https://allabouttherock.co.uk/nine-inch-nails-hesitation-marks/