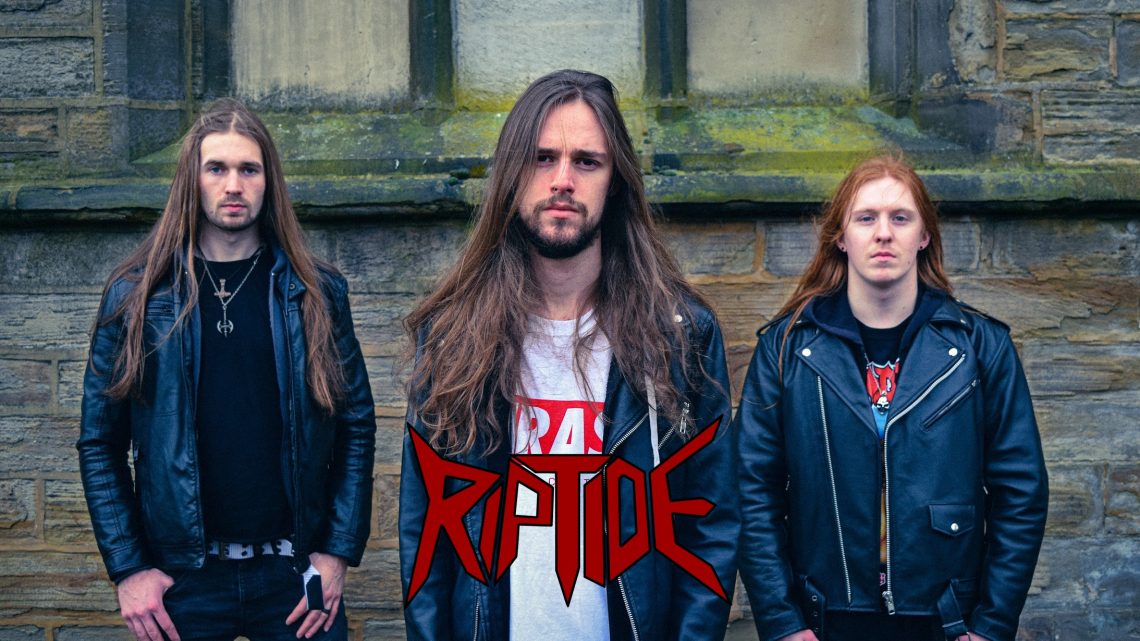 RipTide Release New Track- 'Inhuman Race'
12th March 2021
0
By
Queen Nikki
UK thrashers RipTide have released their latest single Inhuman Race – the first track the trio has released since last September. The relentless new track has been released on Thrashed TV – ex-Jhofffilms' Chris Soustsos' brand new YouTube Channel.
RipTide are a Modern Thrash Metal band from Huddersfield, UK fronted by lead guitarist and vocalist Adam Smith (also the guitarist of Evile), Sean Xavier on Bass and drummer Jason Booth. RipTide have built a strong reputation as a fast, intense and technically proficient Thrash band with an energetic, fast paced live show. In the first 2 years of their formation, RipTide's stage presence and ferocious live shows helped them claim main support slots with Lost Society , King 810 , Savage Messiah, Skeletal Remains and the legendary Annihilator. This has helped the lads from West Yorkshire build a loyal and strong following consisting of young and old metal fans alike. RipTide's singles have had over 30,000 streams on Spotify, been played multiple times on Total Rock Radio, Primordial Radio and have been featured on JHoffFilms. RipTide are now aiming to play more headline shows and as support to signed touring bands in addition to performing at festivals throughout the UK.
For fans of: Havok, Machine Head, Lost Society, Evile, Testament, Megadeth.
Adam Smith (Lead Guitarist and Vocalist) comments…
"I have been holding onto Inhuman Race for a very long time. I wrote it when I was 15, back in 2015, and I have been wanting to release this since then. It is a punchy, ferocious track full of crushing riffs and dynamic progressions.
We are also incredibly stoked to be releasing the track on Thrashed TV – Chris Soutsos' (EX-Jhoffilms) brand new YouTube Channel. Chris is such a cool guy, and a good friend of ours. I have also watched his videos for years, so I am very humbled and excited to work with him! I am also incredibly happy to be co-producing alongside Sean, RipTide's bass king. We are a great team and have grown together over the years. We understand each other really well and I think that is something reflected in the production of this killer track!"
Sean Xavier (Bassist and Producer) continues…
"I am incredibly happy with the way the new track has come out. It took a while but I'm really glad we have been able to finally release Inhuman Race to the world! It is actually the 3rd time we had tried to record and finish the song, but we had quite a few production issues which were then magnified when Covid halted our plans, almost indefinitely. But we hung onto it and persevered, it's all trial and error. We now have a much more stable plan and routine of releasing new music – from now on, releasing new music with Riptide will be much more consistent. So there are many things to look forward to in 2021!"
Adam concludes…
"Inhuman Race has been a long time in the making. It's conception and production has been a team effort between all of the guys in the band, it is a track that we are all incredibly proud of and I hope everyone enjoys it as much as we do. Blast it loud and Mosh hard!"
TESTAMONIALS: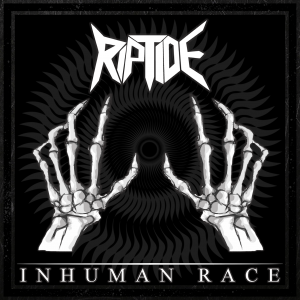 "We once did a show together with these guys, I went to the audience to check out their whole set and I was impressed. It's amazing to see bands like this taking the whole stage as their own, running around, playing with their hearts and headbanging the shit out of it. You just get into that same attitude & aggression you're witnessing."
-Mirko Lehtinen (Lost Society)
"Always nice to see new talent emerging in the UK Thrash scene, these guys obviously know their roots, the heritage shows in their craft."
-Russ Russell (Music Producer Napalm Death, At The Gates, Amorphis)
"It's cool with good energy, reminds me of early Exodus and Testament which can't be a bad thing."
– Nige Rockett (Onslaught)
Links:
How useful was this post?
Click on a thumb to rate it!
Average rating 5 / 5. Vote count: 1
No votes so far! Be the first to rate this post.
Related
About the author
"It does not require a majority, but an irate, tireless minority, keen to set bushfires in people's minds." Hail Satan!