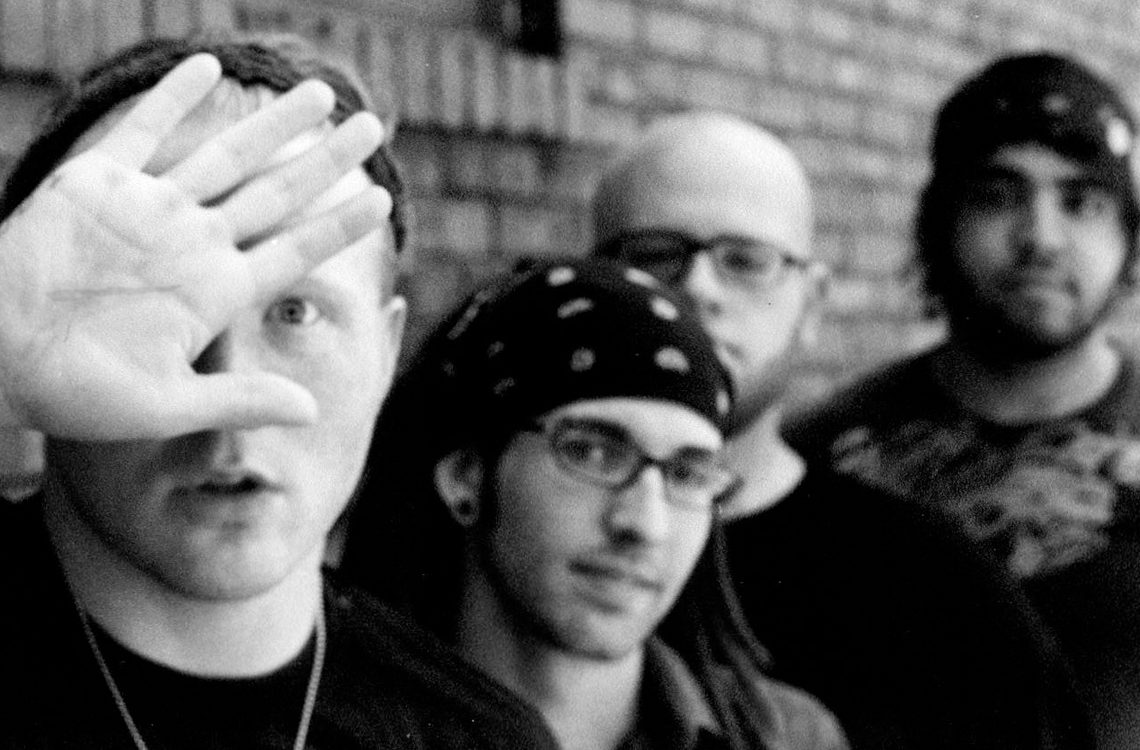 Roadrunner's newest signings, KING 810 release debut EP
13th May 2014
The newest members of the Roadrunner Records roster, KING 810 are set to release their 'proem' EP in the UK on 9th June, just prior to their appearance at Download Festival. 'proem' is currently streaming in its entirety on RoadrunnerRecords.com and you can download the track 'Fat Around The Heart' now at KING810.com. This collection preludes the band's full-length debut album set for release in August.
The forgotten city of Flint, MI, is where KING 810 call home and it's this dystopian dwelling that sets the backdrop for the band's music and art. With no mayor to preside over the bereft community and a miniscule police force, Flint teaches its young to fend for themselves. 'proem' is an embodiment of KING 810's life within this pressure cooker, a glimpse into the personal account of this disappearing metropolis where tree branches live longer than many of the children do.
'proem' traces the band's Midwest survival, stirred by frontman David Gunn's examination of his own existence and the dying city around him. The band is set to debut new material at Columbus, OH's 'Rock On The Range' festival this coming weekend (May 17th) followed by their debut UK appearance at the Download Festival on Sunday June 15th. KING 810 will then traverse the US on this summer's Rockstar Mayhem Festival before releasing their debut album in August.
'proem' tracklisting;
1. 810
2. Killem All
3. Fat Around The Heart
4. desperate lovers
5. Anatomy 1:1
http://king810.com
https://www.facebook.com/KING810FLINT
https://twitter.com/KING810FLINT
http://king810.tumblr.com
http://instagram.com/KING810FLINT
https://soundcloud.com/king810