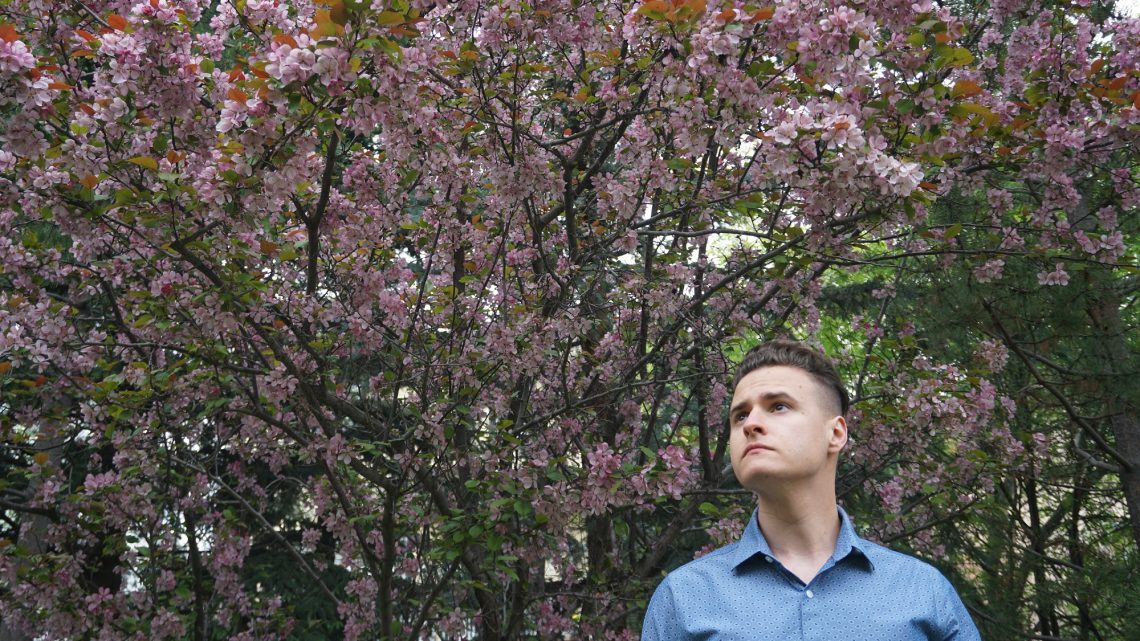 Rogan McAndrews of Prog Rock Outfit Arcana – Interview
30th January 2021
0
By
John Deaux
Arcana are an incredibly deep and meaningful prog band from Calgary and the brainchild of Rogan McAndrews. We caught up with him during Covid Lockdown 3.0 for a chat.
I have two Cornish Rex cats named Smeagol and Skittles. Smeagol because they have less fur than most cats and Skittles because of her coloring. I have had them about 7 years now. They are half-sisters 6 months apart, and one is an athlete while the other is a princess that whines constantly.
Which one of them likes to play the most?
Smeagol likes to play tag around the house and will encourage you to chase her until she rolls over on the rug and gets scratches, then will chase you in return.
DO any of them sleep in a weird position?
Skittles sometimes likes to sleep flat on her back with her legs stretched out.
What do your cats do most?
Probably complain, no matter whether you do exactly what they want or not.
This past year has been pretty manic, so you've no-doubt, like the rest of us, spent a lot of time at home. Have Smeagol and Skittles been driving you mad?
They are certainly more excited to have my family around more. They were in your face before and that seems to have only increased! Haha!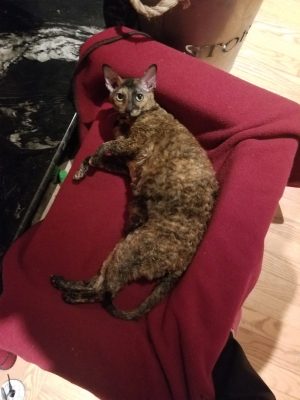 Have you always been an animal lover? 
I grew up with dogs and have never experienced a period of more than a year without animals. We have generally kept two animals at a time and in recent years have transitioned slowly to cats to account for our schedules becoming more packed.
Are you one of those people that puts your pets into costumes?
None of my animals have ever enjoyed having anything on them so generally, they have not. We tried some sweaters and boots on some of our previous animals to limited success, so we have pretty much given up on that.
How do Smeagol and Skittles act when you paractice?
My cats would give anything to get into my studio/practice room while I am in there to cause havoc and eat all the sound insulation off my walls. They have not seemed to enjoy any particular kind of music.
Who looks after your pet whilst you're away on tour/holiday?
They usually end up in a cat hotel just outside the city where they get care and attention while we are away, or a family friend will come check on them and ensure they are looked after.
Speaking of practicing, how is the new album coming? 
I am 3/4rs complete the instrument tracking for the next album and am hoping for an end of summer release date!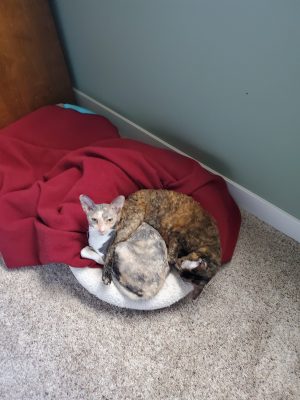 Have you anything you'd like to say to your fans/followers?
Thanks to all of you who have started this journey with me, and I hope you will continue to follow enjoy what I come up with in the next leg of the Arcana narrative! You all rock!!
Thank you for your time. It's been a pleasure as always
For all things Arcana, click the links below
Thearcanacollective.com | Instagram.com/arcanaband_official | Facebook.com/arcanabandofficial | YouTube
Arcanacollective.bandcamp.com | Spotify | Apple Music
How useful was this post?
Click on a thumb to rate it!
Average rating 5 / 5. Vote count: 358
No votes so far! Be the first to rate this post.
Related
About the author
Some say Yank My Doodle, It's A Dandy! is a biographical movie based on John. Some have even said that his favorite artist is Chesney Hawke! All we really know is he sleeps inside out and his hair tastes like candy floss.