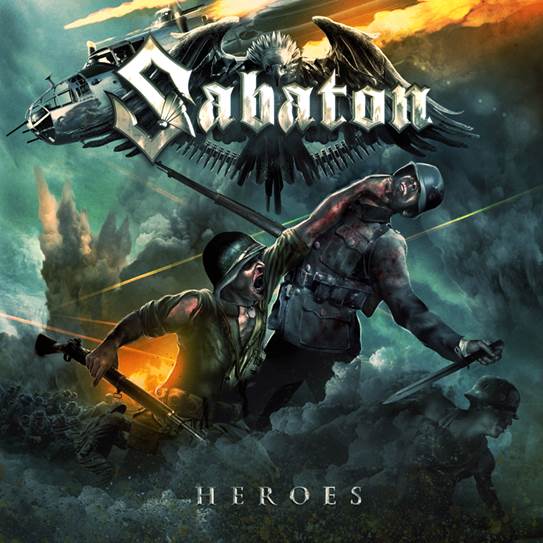 Sabaton Reveal New Artwork for 'Heroes'
8th January 2014
On 19th May 2014 Swedish Heavy Metal band SABATON will release the follow up to their successful 'Carolus Rex' record, entitled 'Heroes'.
"We will record the album in Abyss studios together with Peter Tägtgren who also did 'Carolus Rex' for us. He still has some aces in his sleeves that we are sure will lift the new album", says bass player Pär Sundström.
Watch this video from their studio diaries, which includes drum tracking for the new album:
The forceful cover artwork for 'Heroes' was created by Péter Sallai.
"We had the title in mind since before we even recorded 'Carolus Rex' and we already had ideas for artwork years ago. We had a few different ones to choose from, but when we saw this one, we knew it was the right one for this album", adds Pär Sundström.
www.sabaton.net
www.nucleartblast.de/sabaton