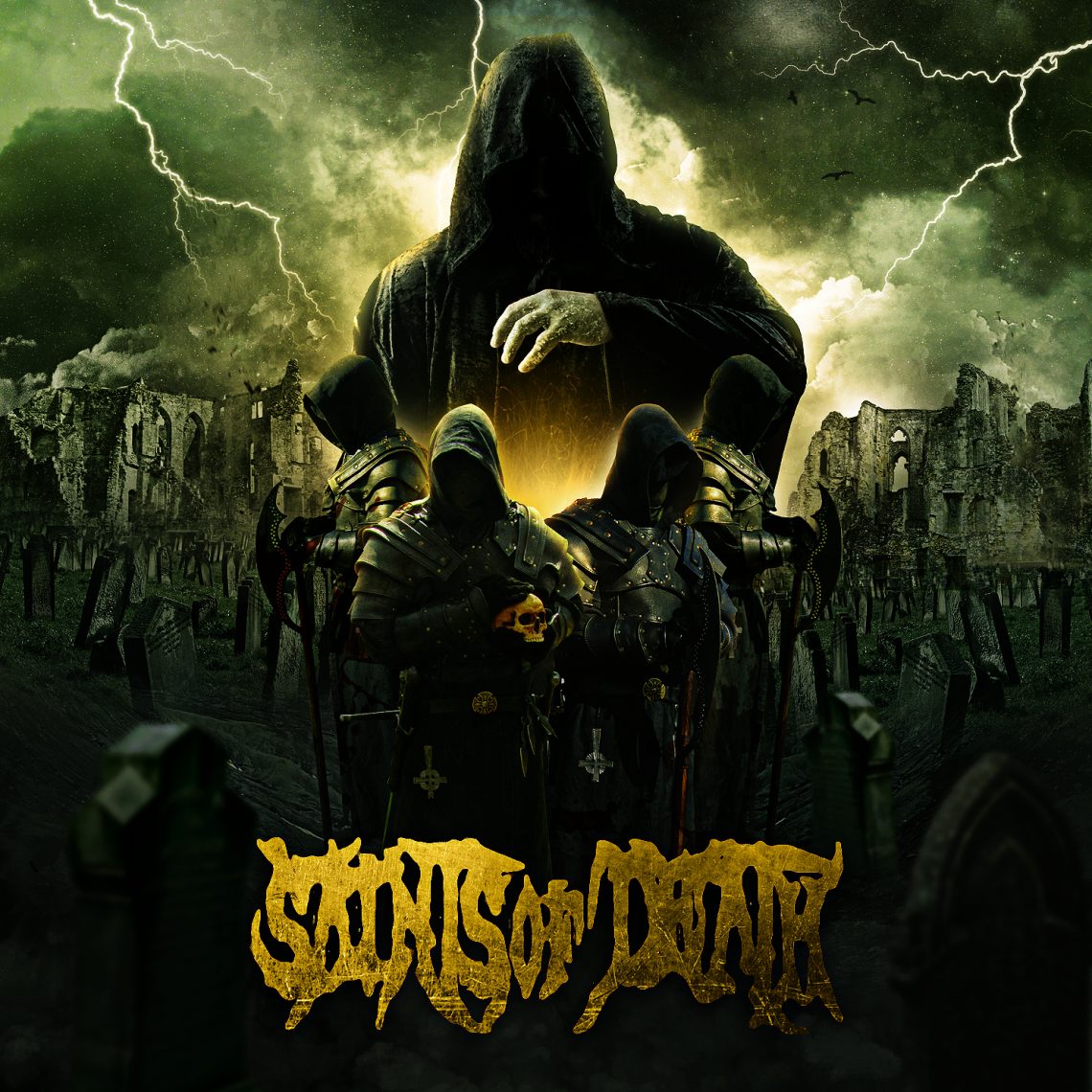 SAINTS OF DEATH Streaming New Track 'Blood Vendetta'
11th September 2015
Vancouver's Double Bassist Attack SAINTS OF DEATH Streaming New Track 'Blood Vendetta'
Offer Free Song Download 'Angels & Demons'
Debut Self-Titled EP Out Sept 25th
Show Dates (BC/AB):
Sept 11 – Funky Winker Beans – Vancouver, BC w/ Crackwhore + guests – Event info here.
Sept 19 – Brother's Bowling & Billiards – Abbotsford, BC w/ Obsidian, The Darker Days + guests – Event info here.
Sept 24 – The Vat – Red Deer, AB w/ Leave The Living – Event info here.
Sept 25 – Distortion – Calgary, AB w/ Golers + guests – Event info here.
Sept 26 – DV8 – Edmonton , AB w/ Golers + guests – Event info here.
Sept 28 – The Green – Vernon, BC w/ XUL, Drop Dead Fred + guests – Event info here.
Oct 17 – The Wolf Bar – Maple Ridge, BC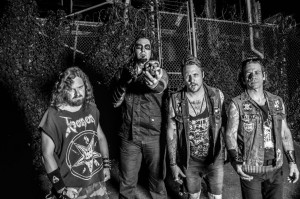 Line Up – L-R – Stony Gingras – 5 String Bass / BU Vocals, Twan Holliday – 8 String Bass/Lead Vocals, Christopher James – Drums, Phil Henri – 6 String Guitar / BU Vocals (Photo Credit – Dean Mclean)
Free Download – Angles & Demons – Bandcamp | Soundcloud
Vancouver, BC's SAINTS of DEATH (a name inspired by the Mexican folklore of Santa Muerte (Spanish for Holy Death)) is a four piece that originally began as a Motorhead tribute band that has now taken the reins to write original material with a double bassist attack and set themselves apart from the pack with their unique heavy sound of thrash, doom and hardcore metal.
Fronted by vocalist and eight string bassist Twan Holliday, a giant standing nearly 7' foot tall who can also be recognized for his acting credits in some well-known Hollywood movies and pro wrestling (credits below) is joined by four string bassist Darren Morris, guitarist Phil Henri and Christopher James on drums to complete a ferocious line up that will be unleashing their self-titled debut EP on September 25th.
Leading up to the EP's release, the band is revealing their next single 'Blood Vendetta' at the following links:
"This song is written about blood vendettas around the world. It's about people being born into war and fighting what generations started before them in order of gaining redemption for their lost family." comments the band.
Soundcloud: https://soundcloud.com/user-656929275/blood-vendetta 
Bandcamp: https://saintsofdeath.bandcamp.com/track/blood-vendetta 
Youtube: https://www.youtube.com/watch?v=OBt0mRDMN98 
Live Video: https://www.youtube.com/watch?v=mE-9PqEG230
EP Pre-Order: https://saintsofdeath.bandcamp.com/album/saints-of-death-s-t-ep