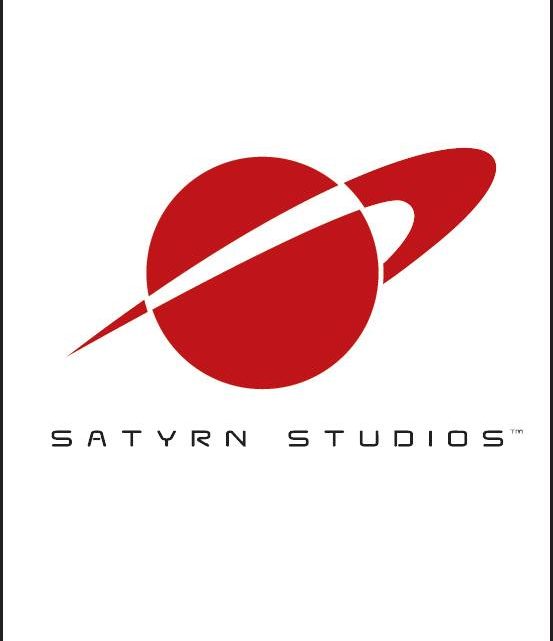 Satyrn Studios Unveils New Album In Tribute To SLAYER
3rd March 2022
April 29th, 2022 will see the release of Satyrn Studios' first LP record Reigning Blood – A Tribute To Slayer! Featuring twelve of SLAYER's best tracks covered by an array of upcoming metal acts including SKROG, DISTAL DESCENT and OVERT ENEMY to name a few, the new record is a celebration of heavy metal.
Executive Producer of Satyrn Studios Jay Reiter comments:
"As a fan this is a really big deal for me. It's been fun and challenging to both learn the songs I did, but also put my own twist onto the songs [while] keeping it true to the original source material. As a business owner, this is my first major album drop. I'm learning a lot about the music industry, as well as the recording industry. I'm really excited to see where this album takes me!"
Reigning Blood – A Tribute To Slayer will be available on all digital platforms with CDs, T-shirts, and more purchasable through the Satyrn Studios website.
Links:
Website: http://satyrnstudios.com/
Facebook: https://www.facebook.com/satyrnstudios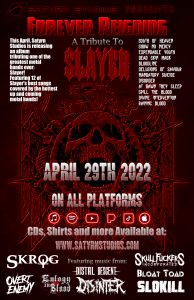 Track listing:
1. South Of Heaven – SKROG
2. Show No Mercy – DISINTER
3. Expendable Youth – DISTAL DESCENT
4. Dead Skin Mask – SKULL FUCKERS INCORPORATED
5. Bloodline – EULOGY IN BLOOD
6. Delusions of Savior – DISTAL DESCENT
7. Mandatory Suicide – DISTAL DESCENT
8. Disorder – SLOKILL
9. At Dawn They Sleep – OVERT ENEMY
10. Spill The Blood – BLOAT TOAD
11. Divine Intervention- SKROG
12. Raining Blood- SKULL FUCKERS INCORPORATED