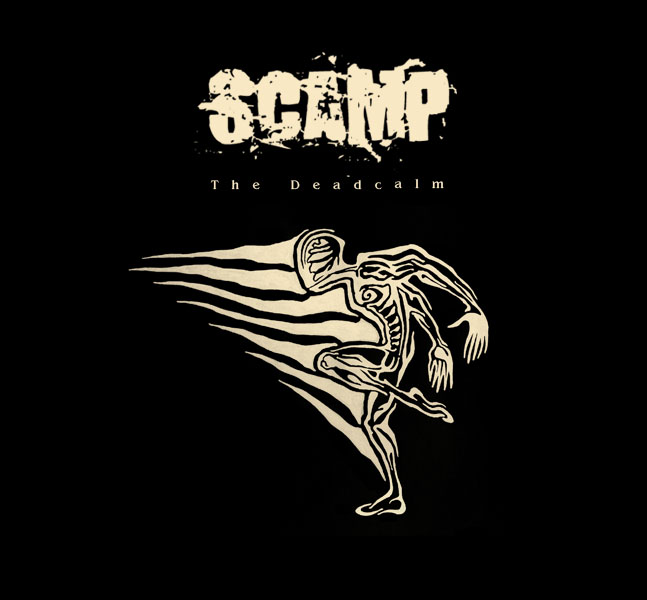 Scamp – The Deadcalm
24th April 2014
This is interesting. I've never heard Scamp before. Right from the intro of the first tune I knew what I was in for, another djent-style metal band only this time from Denmark..boy, I was wrong. Scamp are not so easy to write-off. While people might put the band into that djent category, it couldn't be farther from the truth. This band's sound comes from a time before djent ever came into existence. Scamp pray at the altar of Meshuggah/Fear Factory worship but with their own spin on it. Dare I say Scamp remind me of a band that blew me away in 2003..I believe they were from Denmark as well, what was their name again..oh thats right, Mnemic. Not only is this record reminiscent of their Danish counterparts, but immediately from the first scream in the first 30 secs of this record, I knew that the voice belonged to ex-Mnemic vocalist, Michael Bøgballe! Having departed from music after Mnemic's last good release, Audio Injected Soul, I never thought I would hear that signature vocal style again. I was very pleasantly surprised to see he has once again resurfaced and with a band full of life and talent.
The Deadcalm is a pretty solid album all the way through. Super crushing riffage, groovy as ever, and face pounding drumming to support the onslaught. I was also very surprised by the exquisite playing of drummer, Morten Christensen, who shines on the whole record. Quite honestly this record should be the follow up to Mnemic's 2004 sophomore record, the Audio Injected Soul. It literally sounds like the band took a break in 2004, and picked it all back up ten years later in 2014 ..although it's not even the same band.. ugh, this is confusing… Scamp sound more like Mnemic than Mnemic has sounded in the last 8-10 years. While it's nice to see someone is taking the reigns and continuing where Mnemic should have left off it's also a little disappointing that the two bands sound so similar..although I guess they don't at all anymore..like I said..confusing.
It'll be interesting to see where Scamp goes from here, whether they continue to churn out grooving' tech-metal that should have been released in 2005-2006 or take a step into the 2000-teens and mix it up a little more. Don't get me wrong, I am by no means mad at this album, it's awesome to hear a band do what Mnemic should have done after Michael's departure, but all the same, Scamp sounds just like Mnemic circa 2004 for whatever it's worth. Fans of old Mnemic will eat this album up as much as I did, but I would of enjoyed it a lot more back in 2005 when this sound was fresh then I do now in 2014 where it's more nostalgic.
Score: 7.5 out of 10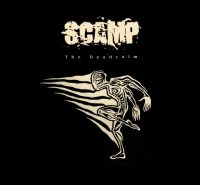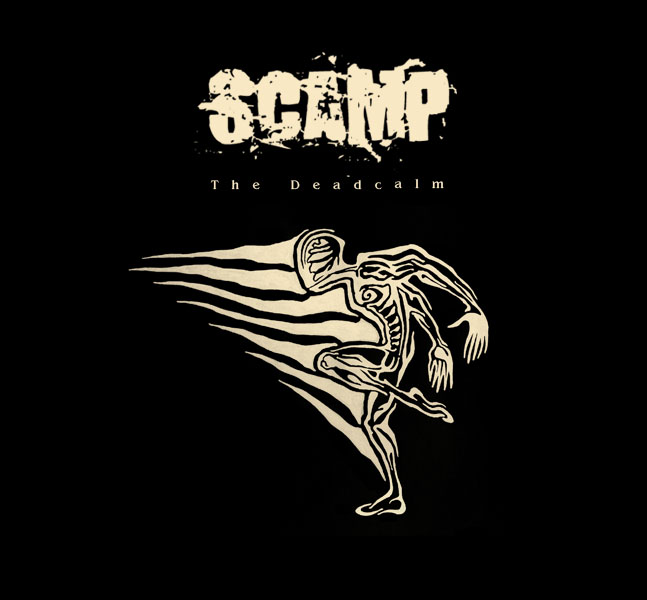 ALBUM INFO
Track List:
1. The Broken 20/20
2. The Boys From Dead Soul Road
3. Existence Status Zero
4. Adrian
5. Organism
6. Silent Inferno
7. Edge Of Devastation
8. No Surrender
9. The Longing
10. Emotional Psycho Release
11. Deadhead
12. The Deadcalm
Record Label:
Scarlet Records
Release Date:
10th June 2014
For Fans of:
Mnemic