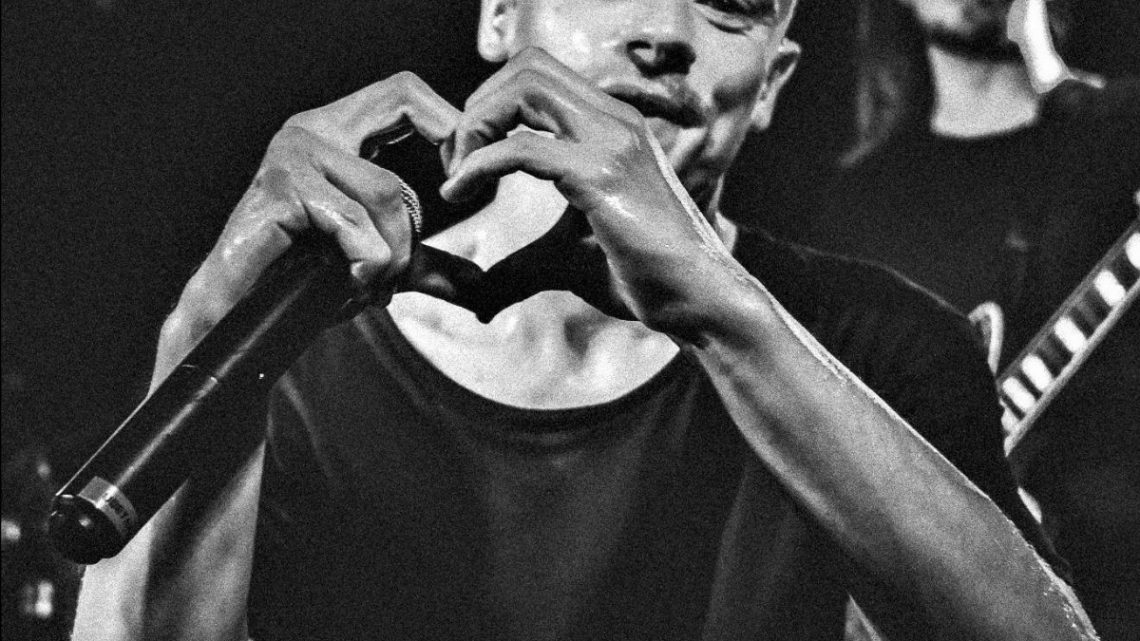 Scottish Groove metallers From Sorrow To Serenity announce departure of vocalist Gaz King
29th July 2021
Vocalist Gaz King has announced he will be leaving the ranks of From Sorrow To Serenity. 
The band shared a statement on his departure, commenting: "It is with great sadness we announce the departure of Gaz King from From Sorrow to Serenity. Following five fruitful years together, it has come time for Gaz to leave music behind and start a new life for himself. Given the state of the music industry and society at present, we empathise wholeheartedly, and take solace in the fact that there is no tension between us. We would like to thank Gaz for everything he has done for From Sorrow to Serenity, and we wish him the best going forward."
Gaz has enjoyed many years performing, recording, and laughing alongside band members Stephen, Andrew, and Ian, and his decision has not come lightly. He shares: "FSTS has been my life for the past five years, but now I think it's time I call it a day with music and focus on myself. Ever since joining FSTS, life seemed to go at a million miles an hour. The love and bond I have with these guys is through labours of blood, sweat, and tears, but also love, laughter, and commitment to each other."
He continues: "We've toured with so many amazing bands some we've looked up to as kids and some we've grown up with and developed a bond with. We've been all over the world and have survived countless difficult situations only to laugh about them the next. I'll miss the unique lifestyle for the rest of my days."
Following on from the announcement, From Sorrow To Serenity are now also seeking another vocalist and have released an online sign-up form for the search. 
"We are now holding open auditions for our new singer. If you would like to submit an audition – please visit the following link, fill out the form & submit your audio/video audition! Further details and files required for the audition are provided in the form: https://forms.gle/kyuTgKmWKAbjLK7o8."
Having scaled through the ranks since their inception, From Sorrow To Serenity released the highly acclaimed Antithesis EP in November 2013, following with multiple tours and individual shows across the UK, including an appearance at the UK Tech-Metal Fest main stage, as well as shows alongside Chelsea Grin, Veil of Maya, Bleed from Within, Stray From The Path and Heart Of A Coward. Support from every corner of the globe was gained by the release, and the Antithesis EP cycle culminated in the band being chosen by Impericon for their Next Generation Top 30 list.
FSTS entered the studio in January 2015 to record their long awaited debut full length album, Remnant of Humanity, recruiting world renowned producer Will Putney (Suicide Silence, Northlane, Thy Art Is Murder, The Acacia Strain and more) to mix and master the record. The record also featured guest vocal appearances from CJ McMahon (Thy Art Is Murder), Aaron Matts (Betraying The Martyrs) and Scott Kennedy (Bleed From Within).
The band went on to release their second LP Reclaim in 2019, with sold out tours with Jinjer, Heart of a Coward, and Fit For An Autopsy, and followed this with 2021's Trifecta EP.